North Carolina Retiree Provides Hope and Comfort for Families Battling Childhood Illness Through Her Volunteer Work
Meet Daily Point of Light Award honoree Susan Christopher. Read her story, and nominate an outstanding volunteer or family as a Daily Point of Light. 
Taking care of a child with a chronic illness or serious injury is undoubtedly one of the hardest things a family can go through. For families who live far away from the best doctors and hospitals to care for their child, it can be even tougher. Susan Christopher from Chapel Hill, North Carolina, has been helping to lighten the burden of these families through her volunteer work with the Ronald McDonald House of Chapel Hill.  
A home away from home, the Ronald McDonald House of Chapel Hill provides families who live in a different city, state or country a comfortable place to stay as their child undergoes treatment at North Carolina Children's Hospital or another nearby medical facility. On top of the 53 guest rooms, the House also provides meals and emotional support through fun activities such as craft nights and visits from a therapy dog.  
Susan, 62, has been one of the House's most steadfast volunteers, dedicating over 1,000 hours to the organization over the past 10 years. During the pandemic, Susan helped the House launch a new breakfast program and also a new system to organize food donations and distribute them to local food banks.  
Describe your volunteer role with Ronald McDonald House of Chapel Hill. 
I've been volunteering there for quite a while now and in different roles. At the beginning, the House was a lot smaller, so each volunteer did everything. We answered phones, we cleaned the rooms, we cleaned the kitchen area. But then after the expansion, they gave different roles to different volunteers. And at that time, I was what they called, a "Ronald Runner." We would take care of supplying all the closets with what was needed there. We made sure the towels were folded and put where they needed to be.  
During the pandemic, the families can't go into the kitchens as they used to, so we serve them breakfast in the morning, and we'll make some waffles, oatmeal or breakfast sandwiches. We'll serve that with coffee and put out other items that they might want to take with them to have later at the hospital. It's a nice way of getting to interact with the guests that are staying at the House, so I really enjoy that.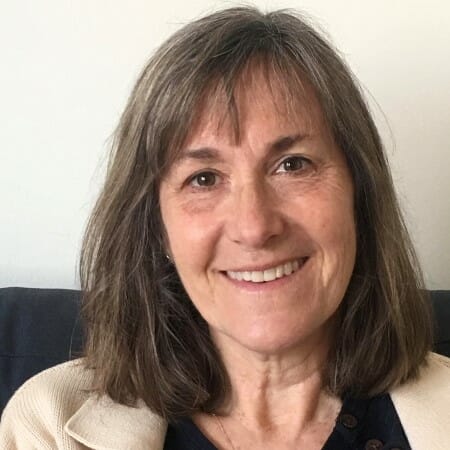 Tell us about this food donation program you helped launch. 
Back in 2017, my husband and I moved to London, and I didn't know anybody there, so I started joining groups, and one of the groups I joined was to volunteer at a local food bank. That's where I learned how to deal with food donations and put dates on them and then sort them by type of food and expiration date.  
During the pandemic at the Ronald McDonald House, we were getting a lot of food donations, but because of the lockdown, families weren't able to use them. So, I took what I learned in London and went in and sorted through what we had, looked at the expiration dates, and then distributed the donations to food banks so that people in the community will be able to use them. 
What inspires you to volunteer and help these families? 
Families with kids who are in the hospital — who wouldn't want to support families like that? They live far away, so they don't have support nearby. The House not only provides a place for them to stay, but it also provides a support system for them. In pre-pandemic days, the families could gather with each other in the dining room, and they were supportive of each other. I'm hoping we get back to that soon, but I'm sure there's some of that going on still where you just don't feel like you're so alone in this.  
Is there a story of a family that sticks out to you? 
A few years ago, there was a mom and daughter who stayed with us for over a year. And the mom was getting kind of bored. One of the house directors approached me because she knew that I was teaching English as a second language for another organization, and so she asked me if I could work with this mom. And I said sure.  
One of the things I taught her was just the numbers and letters in English. One day, I arrived at the House, and they were both so excited because the night before had been Bingo night at the House. Prior to this, she hadn't been able to play because she didn't know English. But this time she did play, and she won a Glinda the Good Witch Barbie Doll. Her daughter loves Barbie dolls. It was just a really neat thing to see how you can give somebody so little and they can do so much with it. They were a lovely family.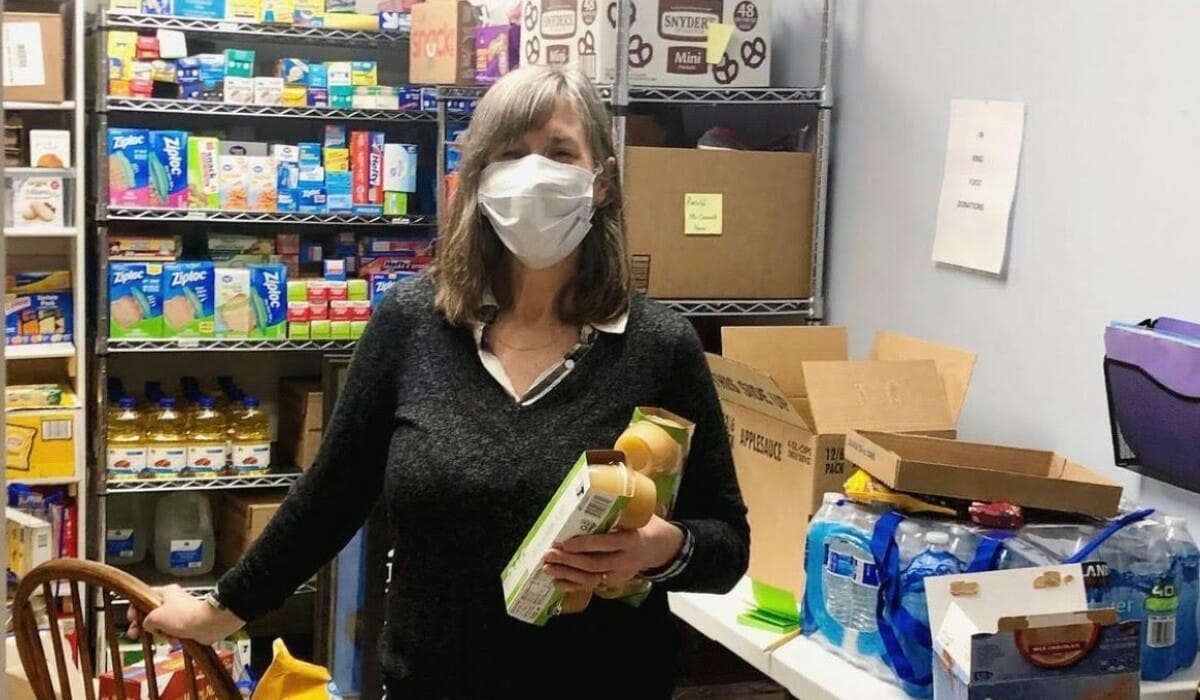 What's been the most rewarding part of your work? 
I'd say it's twofold. It's gratifying to know that you're helping support people who are in such difficult situations, and a lot of times, they have a good outcome. It's nice just to be there and do something nice for them and serve breakfast. If I can make some oatmeal for them and make their day a little bit better in a small way, just be a friendly face. And the other is the community of volunteers I've met there. I've made some great friends, and as much as I gave the House during the pandemic, the House also gave a lot to me. It was a place where I could go when everything was locked down. I could go in and be with people, and I had something to do. So that was really helpful to have that purpose and those duties.  
What do you want people to learn from your story?
I would like them to be inspired to step outside of their world and into somebody else's and see what they can learn to expand themselves. The volunteer world is full of kind people, and it's very flexible. It's not like taking a job. We've got more flexibility to do what you want to do and given the way that you want to go.  
Do you want to make a difference in your community like Susan? Find local volunteer opportunities. 
Share this post