Teen Inspires Youth Through Mentorship and Volunteer Projects in North Carolina Community
Meet Daily Point of Light Award honoree Isabella Daniel. Read her story, and nominate an outstanding volunteer or family as a Point of Light. 
The first time Isabella Daniel attended a Love A Sea Turtle volunteer event, she was struck by seeing other young people leading the organization's programs and events. The nonprofit, which focuses on promoting environmental sustainability, particularly focuses on youth leadership development by having young people lead their own projects and programs. Wanting to develop her leadership skills while also helping her Greenville, North Carolina, community, Isabella began her service journey three years ago by signing up as a volunteer. 
Today, the 18-year-old volunteers eight to 12 hours of her time every week to Love A Sea Turtle, helping with projects ranging from working in community gardens to donating bikes to people in need. Isabella also serves as a mentor with the organization's educational summer program. In addition, she volunteers with AmeriCorps and as a North Carolina LeaderCorps representative. 
Describe your volunteer role with Love A Sea Turtle.
Love A Sea Turtle is a nonprofit organization that focuses on youth-led empowerment and encouraging environmental issues. I am a mentor as well as a volunteer. For mentorship, during summers, I go to camps and mentor youth from third grade to fifth grade, and I help them with STEM-related activities. I would love to further their education during summer instead of just having fun. That's also one of the reasons why I love doing mentorship — to see the development from these children, and seeing how much they grew from the day we started to the end of the program. I volunteer every week doing garden work days, bike repairs, giving bikes away for people in need in our community, as well as doing STEM stuff with the kids.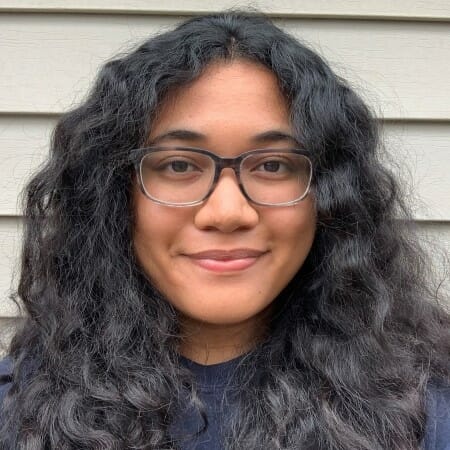 What drew you to Love A Sea Turtle's mission?
Love A Sea Turtle's goal is to engage youth, and adults as well, but specifically for young people to take action as soon as they can and make an impact in our world, whether it be local or global. It could impact and make differences in peoples' lives in their community, and then they can take it further to a state level, a national level and even a global level. All the youth members in our organization have taken a lot to involve themselves in different organizations, such as the National Youth Council, Earth Echo, and I was a state representative for LeaderCorps. My mentoring and a lot of this volunteer work helped me get to where I am right now, so I was really glad for that. One of Love A Sea Turtle's goals is to start young in making an impact.
Can you explain your
Recycled Art
initiative?
Recycled Art is an initiative I started back in 2019, where I would ask some of my Love A Sea Turtle members to help me collect recycled materials in different schools and different organizations. We would stay after school collecting them and then wash them and sanitize them. My debut, you could say, was a used art festival, which had all the water bottle [art projects] we did. There was a bunch of parents and children coming to our booth. We would help them do a water bottle spiral recycle project, and we would educate them on why you should recycle — because plastics don't really decompose fast, so it's better to recycle them and use them for a different use. 
What aspect of Love A Sea Turtle been particularly meaningful for you?
When I started Love A Sea Turtle, everyone was very welcoming. It was more like a family, as soon as I started. There was no discrimination or anything. It was very fun and interesting to see people from different backgrounds come together to achieve one goal, and that was to make our community better, whether through education, environment or safety.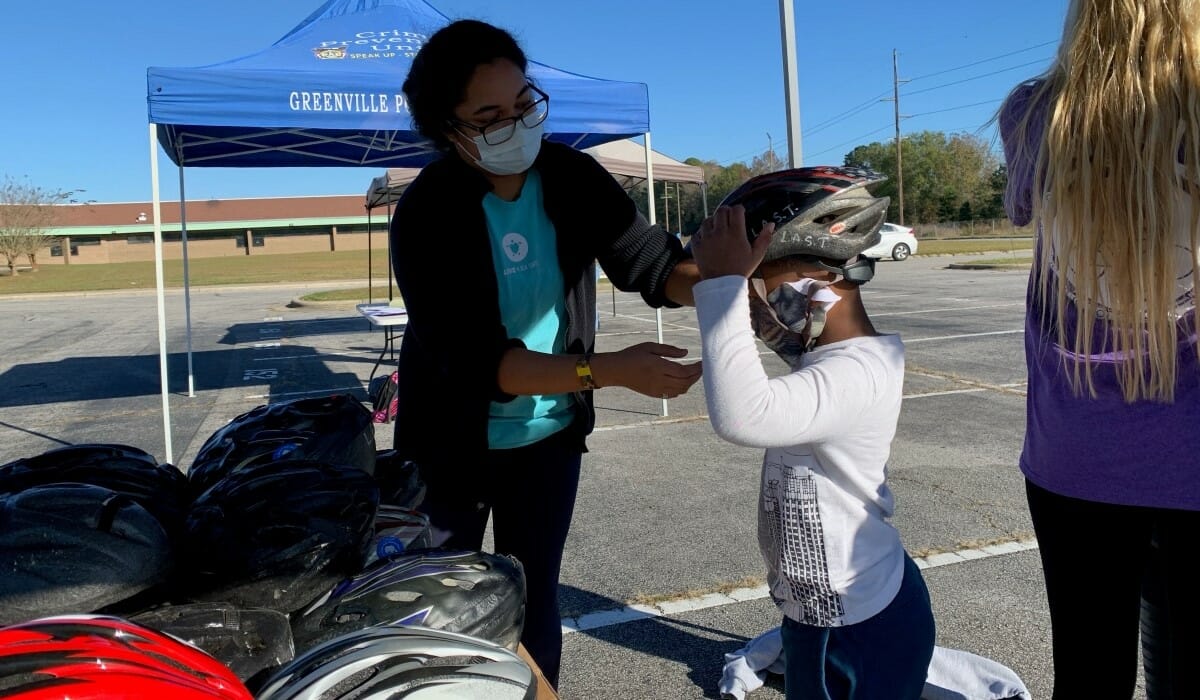 Can you describe your AmeriCorps and LeaderCorps volunteer work?
For AmeriCorps, we go to different schools and tutor at them for after-school activities. We go there and teach them subjects that relate to their courses and make sure they're doing great and getting A's. [For LeaderCorps], we meet at least once a month with people from across North Carolina and discuss problems we have with our community, such as hunger or environmental issues. We find solutions during the meeting and collaborate ideas. We execute that plan during the week, take pictures of it and share it on social media for people to see that we planned this, did this and made an impact. 
What's been the most rewarding part of your work? 
What I find the most rewarding about service or volunteering is the difference and impact you can make on people's lives, whether it be small or life changing. By the end of the actions you do, you see people smiling. That's one of the most rewarding things, that you made that impact, whether it's giving bikes away to little children or making 200 pies for the homeless and celebrating their Thanksgiving with them. 
What do you want people to learn from your story?
Whether you want to start it now or later down the line, volunteering for just a couple hours a week will help you see different perspectives in life. It may change the value of it. It will definitely open up more relationships from you meeting different people. 
Do you want to make a difference in your community like Isabella? Find local volunteer opportunities. 
Share this post