Octogenarian Volunteer Uses the Power of the Pen to Express Thanks
Meet Daily Point of Light Award honoree Joan Wilters. Read her story and nominate an outstanding volunteer or family as a Daily Point of Light. 
Eighty-five-year-old Joan Wilters says growing up, she learned the Palmer method to write cursive. With a simple thank you written in her beautiful script, Joan has spent the last 12 years expressing handwritten gratitude through service. 
As a volunteer with The Kind Mouse, Joan, an Appreciation Team Captain from Pinellas Park, Florida, has written thousands of thank you notes on behalf of the organization, which helps families in transition and children facing food insecurity in Pinellas County. Each note carries a personal message of thanks and reminds the recipient how special they are to the organization's mission.  
What inspires you to volunteer?
I raised four children who never had to worry about a meal in their lives. I think it's absolutely horrible when we hear about children going into restaurant dumpsters on weekends to get food. To me, that's unconscionable in this country.  
Describe your volunteerism with The Kind Mouse.
I write thank you notes to donors and people who have helped the organization. It can be anywhere from 40 to 100 notes each week. I am left-handed but nobody would know it, and I have arthritis but I wear an arthritis glove. I grew up in the 1940s, you had to learn script in school and you did.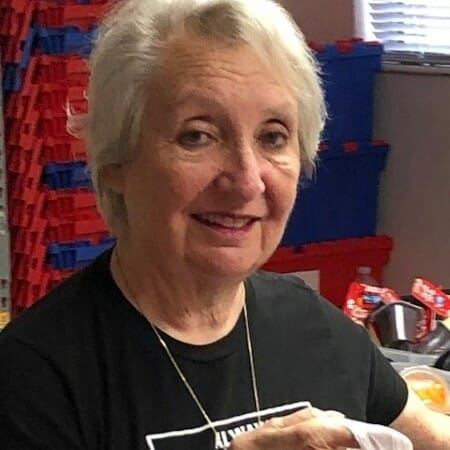 Share one personal story with me from your volunteerism. 
Volunteering is twofold. First, you're doing something to help somebody else, but you're also helping yourself and you're making friends and expanding your own life as well. I have made wonderful friends (through volunteering.) We call the group of volunteers, a bunch of women who are over 60-years-old, the Golden Girls of The Kind Mouse. I have benefitted from service in a different way than the children that receive food from the organization. I myself feel selfish for how I've benefited from friendships! I can't imagine not having these friends in my life now.  
Why do you think it's important for others to contribute to causes they care about?
A lot of my friends who don't volunteer, they sit around and play cards all day. That's all well and good one day a week, but if you can help somebody at the same time by volunteering and still make friends, I can't think of any reason why you wouldn't want to volunteer.  
How have you continued to volunteer throughout the COVID-19 pandemic?
Most of the time I write thank you notes at home. I rarely write thank you notes down at the Mouse House, I'll do other service work on computers or dating the food at the Mouse House pantry.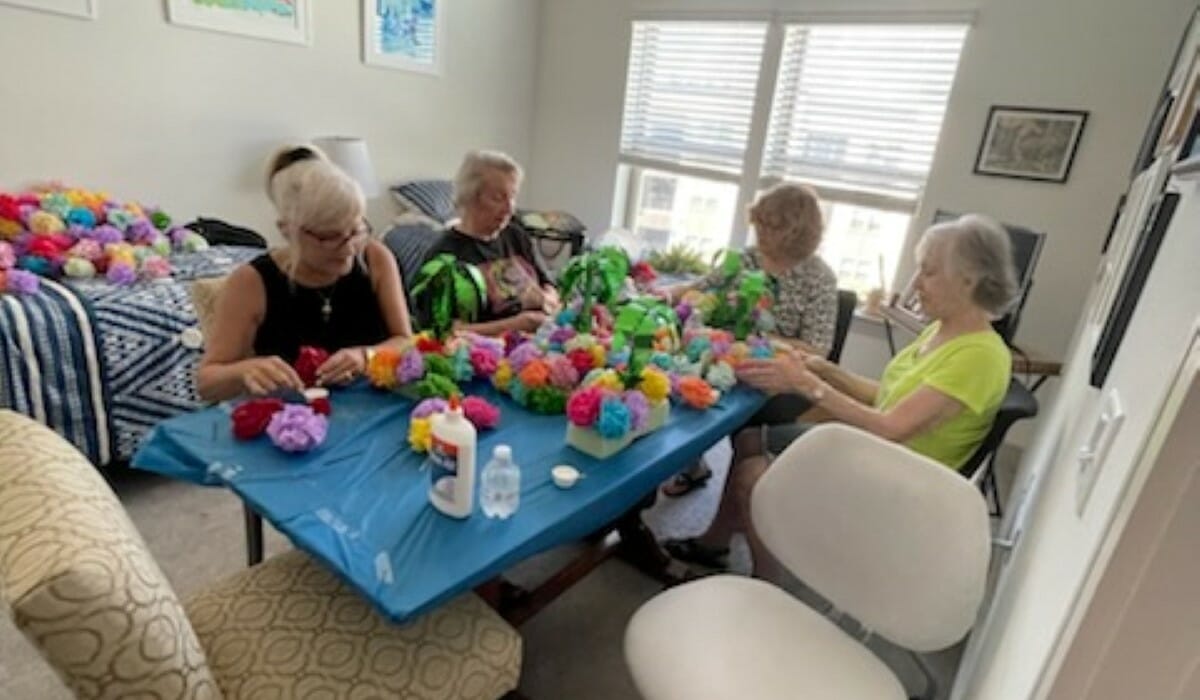 What do you want people to learn from your story?
Believe me, by volunteering, you're getting much more than you're giving.  
For interested readers, share the secret to writing a good thank you note.
Start with the first two words, "thank you." "Dear so and so, thank you." If we received a grant, then I mention that. If it was for a simple donation, then I thank them for their donation and explain how they've helped feed so many children. Most notes are only two decent sized sentences sharing how we appreciate the help. A note is not about the amount of words you say, it's just taking the time to write them. People like to know that they are appreciated.  
In one word, what does volunteering mean to you?
Community.  
How can readers help?
Cash donations help The Kind Mouse feed hungry children in the community. Please visit The Kind Mouse website for more information about how you can help. 
Do you want to make a difference in your community like Joan Wilters? Find local volunteer opportunities. 
Share this post