Michigan Mom Transforms Park Once Rampant with Drug Use into a Haven for Kids and Community
Meet Daily Point of Light Award honoree Shareka Howard. Read her story and nominate an outstanding volunteer or family as a Daily Point of Light.
When Shareka Howard first took her children to their neighborhood park in Flint, Michigan, she was shocked at what she saw. Instead of a park with a nice playground, freshly cut grass and other kids running around, she saw trash and graffiti everywhere. There were couches, toilets and bathtubs that people had dumped. Most shocking of all were the needles littered around the park from the illegal drug use that happened there.  
Instead of walking away from Windiate Park, however, Shareka and her family decided to bring out cleaning supplies and get to work. Others from the community quickly joined her, picking up glass, mowing the grass and painting over graffiti to transform the park into one that's both beautiful and safe. Seeing the impact she and her community made, Shareka founded Howard's Helping Hands. On top of continuing to maintain the park, Shareka and her volunteers organize events such as basketball training camps, sports tournaments and Family Fun Days.  
Howard's Helping Hands officially adopted the park in 2014 and became a nonprofit in 2022, allowing Shareka and her team to receive grants for renovations and even more fun events for the community.   
Describe your volunteer role with Howard's Helping Hands. 
My kids are 23 and 22 now, but started cleaning up Windiate Park when they were just 6 and 7. My family, my siblings and my mom all came together and helped clean the park up. Then neighborhood residents came to help out as well. It went from us cleaning it up to maintaining it so it's safe for the kids to play.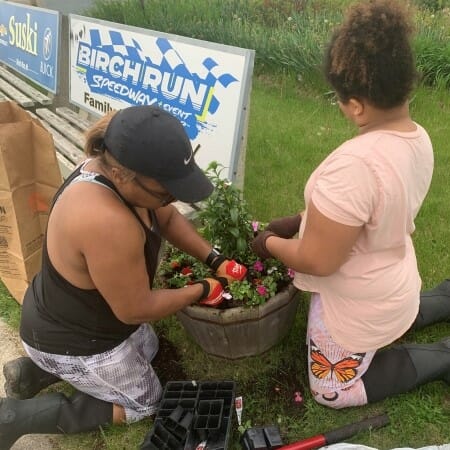 In 2014, we had our first event, which was a Father's Day Family FunDay. There are a lot of families out there where the father isn't involved or they don't do things together. Our park was always full of men playing basketball, but I would never see their kids or family with them, so we decided to create a free basketball tournament for co-ed teams and kids. Various businesses around the neighborhood gave us donations, whether it was juice, ice or gifts to give away as prizes. The first event turned out great and we just celebrated our eighth annual Father's Day Family Funday.  
What are some other events that Howard's Helping Hands holds? 
The year right before COVID-19 hit, we held a winter event called "How the Grinch Stole Christmas and Brought It Back to the Hood." With the help of Keep Genesee County Beautiful and the Community Foundation, I was able to get a grant to put solar lights into the park, so we lit up the park with Christmas lights. We gave out presents, hot chocolate and cookies. We also have free basketball training camps for the kids and flag football as well.  
When you see children playing in the park that you renovated, how does it make you feel? 
It puts the biggest smile on my face. Sometimes I'll drive by the park and see somebody picking up trash. I'll see the kids out there playing on the new playground or playing basketball on the new courts. It's just amazing how much more people use the park now. Even at our event this year, 200-300 people showed up.  
Why did you decide to make Howard's Helping Hands an official nonprofit this year? 
I figured that if I could make it a nonprofit, I could help my community and the youth a lot more by being able to receive bigger grants. There's a vacant building near the park so our goal is to get that building and turn it into a community center so we can do this year-round.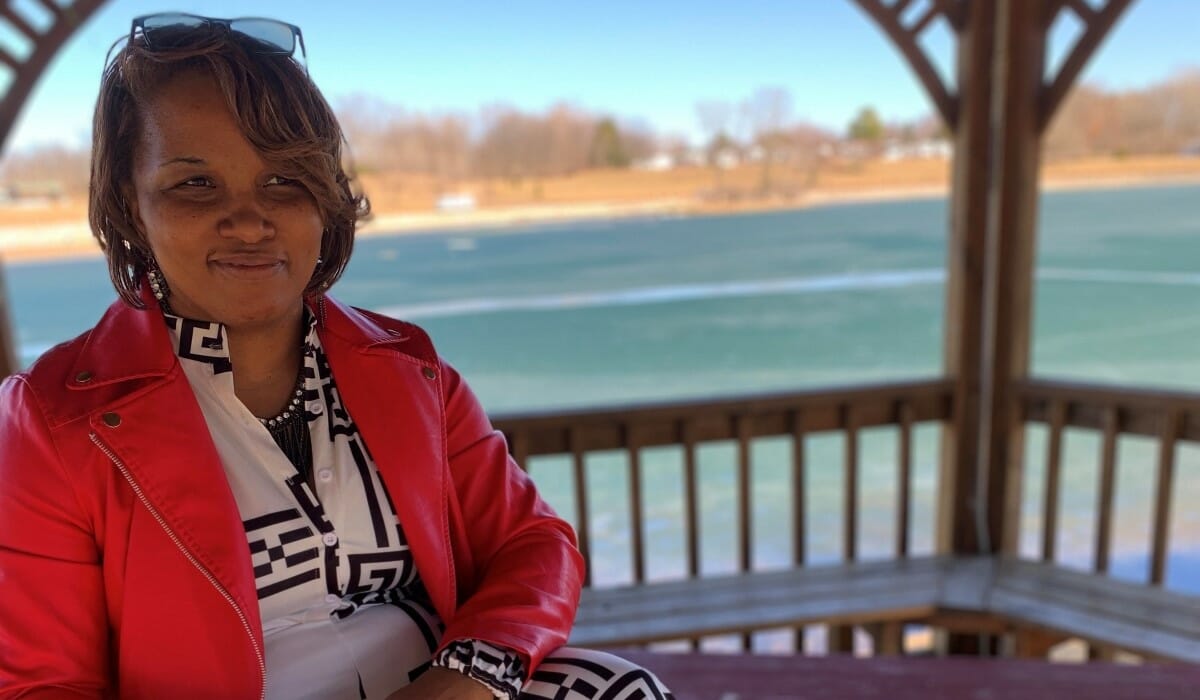 What inspires you to volunteer? 
My kids. Like I said, we started this when they were 6 and 7. They saw us doing this for the community and now they're adults in their twenties! My daughter is very involved in our organization, and she does the community photos and social media. Now, I have two other younger ones that are 10 and 13 and they'll come up with their own ideas for the park.  
For example, my 13-year-old asked if we could do a clothing giveaway at the park or a food pantry. Seeing them be so involved makes me realize that even when I'm older and unable to work, my kids and also the youth in the community will be willing to do the same thing I'm doing.  
Are there any new programs or events you're excited about? 
We just started a new partnership with the Flint Fresh Market, which is a mobile market that drives to parks and farmers markets so people can have access to fresh fruits and vegetables. So they're coming to our park on Wednesdays and Fridays. We also put in a community garden at our park that is available to everyone. We grow greens, tomatoes, everything. We also have an art program this year run by my daughter where everything is created with recycled material from the park.  
What do you hope people will learn from your story? 
I hope people will learn to get out and learn the people who are in your community. There's the old saying, "It takes a village to raise a kid." We need to work on being together in a community instead of being against. Collaboration is the number one key.  
Do you want to make a difference in your community like Shareka? Find local volunteer opportunities. 
Share this post