Teen Volunteer Cares for Animals In Sandy Hook Student's Memory
Meet Daily Point of Light Award honoree Marley Dixon. Read her story and nominate an outstanding volunteer or family as a Daily Point of Light.
A resident of Sandy Hook, Connecticut, 15-year-old Marley Dixon is around the same age the children killed in the Sandy Hook School shooting would have been today. Marley has dedicated her volunteerism to creating a kinder world by supporting animals and people in her community.
A rising high school sophomore, Marley volunteers with the Catherine Violet Hubbard Animal Sanctuary (CVHAS), which promotes compassion and healing through human-animal connection. The organization is named to honor the life of Catherine Violet Hubbard, a six-year-old victim of the school shooting. In addition to her volunteerism with CVHAS, Marley advocates against animal abuse and volunteers with a number of organizations, all focused on animal support, including Educated Canines Assisting with Disabilities (ECAD), where she helps to care for service dogs in training.
What inspires you to volunteer?
When I was little, my teachers thought I couldn't talk. I didn't talk much outside of my house until I was in middle school. I thought I'd never have a way to make the world better, but volunteerism makes me feel like it's possible. I now have a bigger voice, and my voice can be the voice for people who also have trouble speaking for themselves.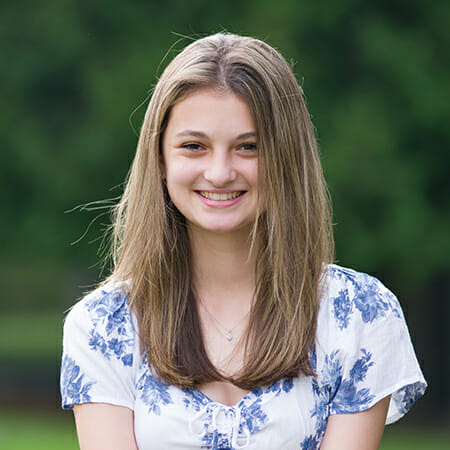 Tell us about your volunteerism.
I mostly do the Senior Paw Project for CVHAS and have also helped write grant applications and raise funds at my school for the organization. I take my responsibilities at CVHAS very seriously, and it especially hits home because I live in Sandy Hook and was around Catherine's age when she passed away.
In addition, my volunteerism includes:
How does your service with ECAD positively impact your community?
I am a campus assistant for ECAD, an organization that trains service dogs. I help take care of needs for the dogs in training including grooming, washing, exercising and keeping them calm. This takes a long time. Service animals open doors for people and help break down barriers. For example, service dogs help individuals with physical challenges go to places they deserve to be. They can also help someone with anxiety and PTSD go places they may not have gone alone. This is a way I can help all people feel included.
Share one personal story from your volunteerism.
At the CVHAS Butterfly Party this year I helped support adoptions for mostly dogs, some cats, horses and birds, too. There were more than 10,000 attendees, and every time we finalized an adoption, I'd ring a cowbell. I rang it so many times. That was really a kicker for me, because I felt I was doing something good by helping out at such a wonderful place. I've learned you don't have to pretend to be someone you're not in order to have an impact. I like volunteering for the cause. Since this is such a close to home organization, I don't need money (to serve), I like raising awareness about the issue and drawing more people towards it.
Why do you think it's important for others to give back?
Volunteering works best when everyone, including people most directly impacted, are welcomed. Volunteering is a good way to show you care about something, and it's a good way to chip in and help to draw awareness.
What do you want people to learn from your story?
Everyone has strengths that can help [others.] No one is completely strengthless. At first, problems seem overwhelming, but everyone has a strength.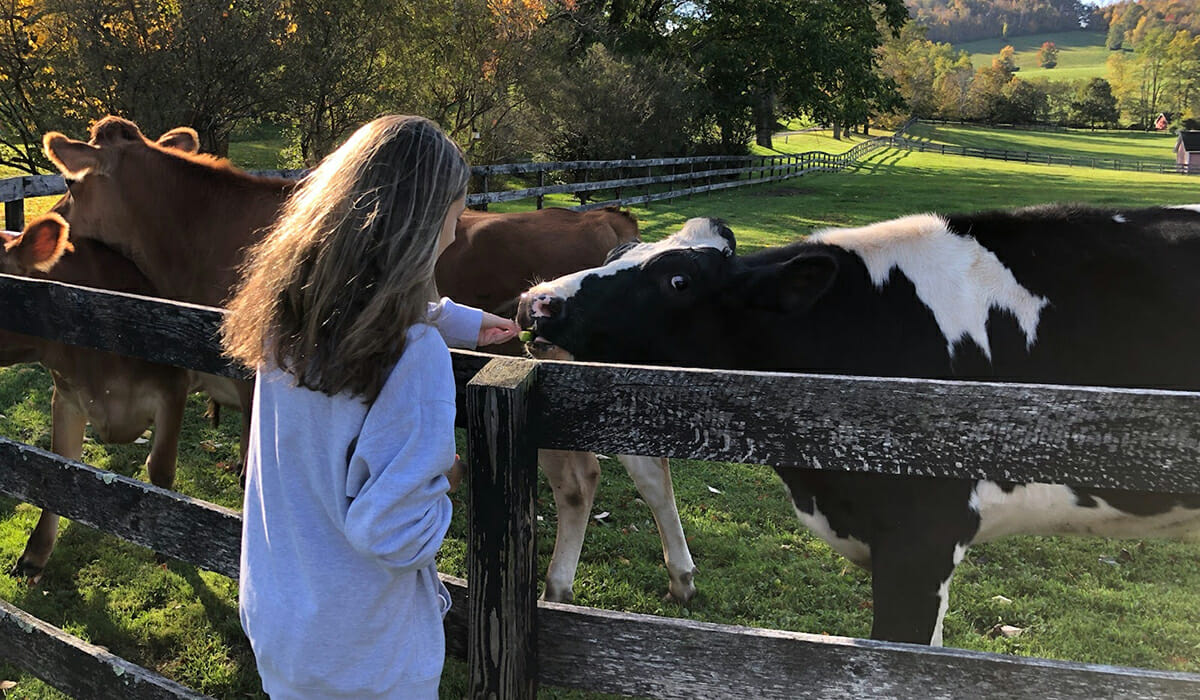 In one word, what does volunteering mean to you?
Heartwarming.
When you're not busy volunteering or in school, what do you do for fun?
I consider myself an artist. I like to paint. Watercolor is my main media, but I also use oil and acrylic. I like books and movies. I play the drums, and I do a lot of theater as well.
How can people help?
Please visit the Catherine Violet Hubbard Animal Sanctuary and Educated Canines Assisting with Disabilities websites for more information about how you can help.
Do you want to make a difference in your community like Marley Dixon? Find local volunteer opportunities.
Share this post
---