Ohio Teen Starts Animal Advocacy Organization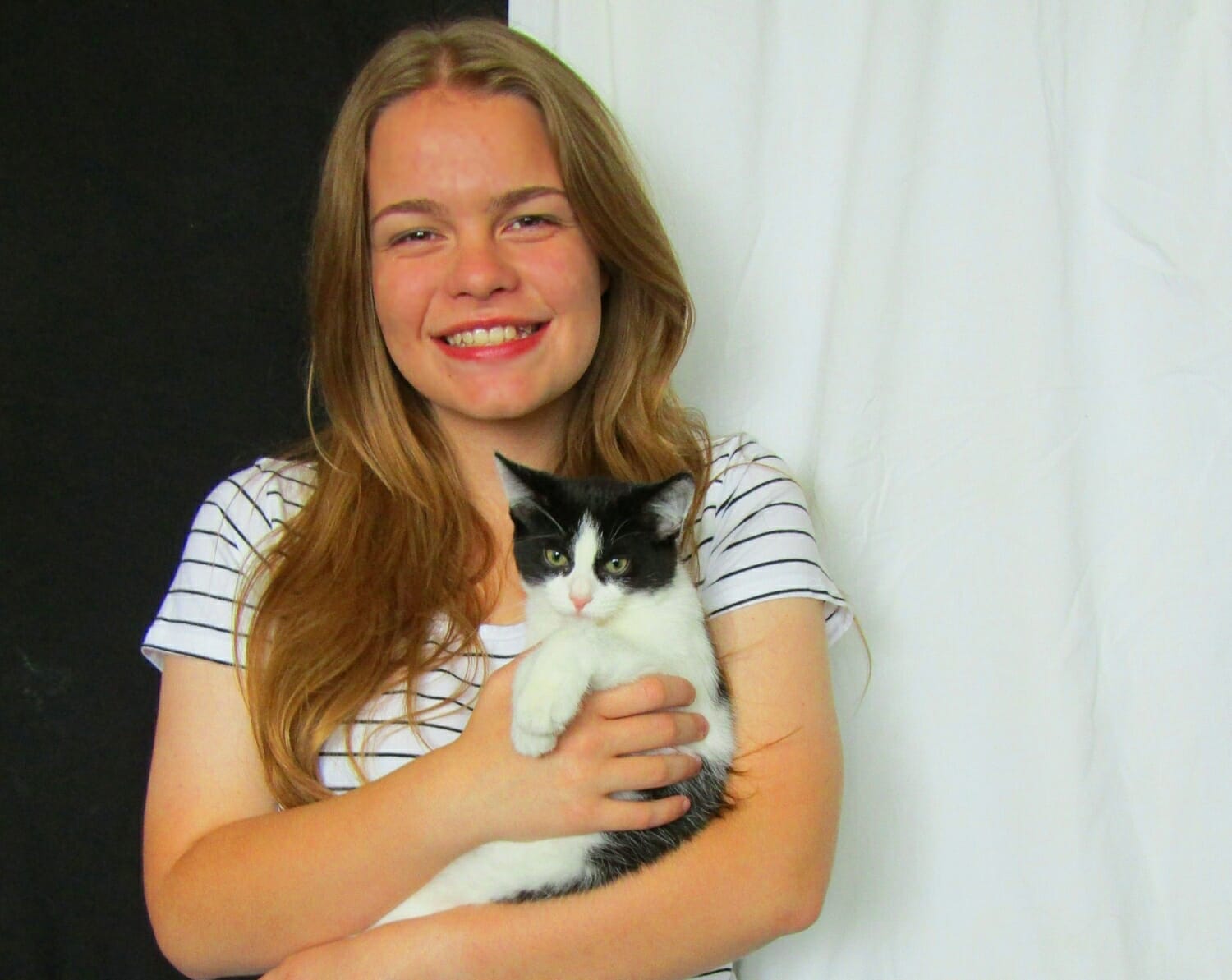 In 2009, Harley Helman was inspired by her love for animals to start Blankets Fur Beasties, a nonprofit that collects new and used baby blankets, quilts, sheets, towels, pet food and dog and cat toys for critters in local shelters. The organization is all about making the lives of these animals a little more comfortable—and a little less scary—as they wait to be adopted into their forever homes. Harley's mission is mirrored in the quote she posted on her website by Boston Unitarian minister Edward Everett Hale, "I am only one, but I still I am one. I can't do everything, but I still can do something." Since founding Blankets Fur Beasties, the 17-year-old has collected more than 4,000 items to improve the quality of life of animals in her community.
Why is it important to you to support your community in this way?
It's important to me to just help the animals. They deserve a good and safe life. And, I think it's important to make people aware of the importance of spaying and neutering your pets – to help the over-population problem and to make them aware of homeless pets in their own community that they may be interested in adopting.
Why is it important to you to support shelter animals in this way?
Because I want them to feel comfortable and loved as they wait to find their forever home. Shelters can be a very stressful place for these poor animals.
What's the most challenging aspect of your volunteer service?
Right now, because I'm a senior in high school, it's trying to juggle my schoolwork, my part-time job, and my work with Blankets Fur Beasties. Sometimes it feels like there's not enough time to do everything.
What do you want people to learn from your story?
Individuals can make a difference. You can make a difference no matter what your age. There are many different ways you can make a positive [change] in the world. You don't necessarily have to be rich or powerful, you just have to have your heart in it. But there are still so many animals that need comfortable blankets, and fun toys…and most importantly, loving homes. Please remember when you decide to bring a new four-legged family member into your life there are so many [already] in shelters that are just waiting to share their love.
Do you want to make a difference in your community like Harley? Visit All For Good to find local volunteer opportunities.

Share this post