One Mom's Crusade to Raise Awareness Around the Importance of Mental Health in Student Athletes
Meet Daily Point of Light Award honoree Dona Rodgers. April is Global Volunteer Month, a global movement to recognize volunteers and people who actively support their communities, whether through volunteerism or other elements around the Points of Light Civic Circle®, like Dona. Read her story, and join the Global Volunteer Month celebration.  
Content Warning: Points of Light is proud to share the following uplifting and inspiring story. However, we acknowledge that a small portion mentions suicide and may be difficult for some readers. We encourage you to please care for your own well-being above all.   
Dona Rodgers, a Connecticut native, met her husband while completing her degree at James Madison University. They decided to stay in Virginia and raise three kids—a son and twin daughters. When the kids were young, Dona was a stay-at-home mom, but as they neared college age, Dona and her sister-in-law started a local event venue they ran for many years. She was living a life she loved in more ways than one until her world changed in July of 2019.
At the age of 22, her daughter Morgan, a gifted artist and lacrosse player at Duke University, had taken her own life. A year into rehabilitation from a career-ending injury, she'd been fighting a battle no one could see. Everyone in Morgan's life was devastated, and Dona shut down her business in the course of dealing with her grief.
The next year, Dona teamed up with her other daughter, Aberle, and some of Morgan's lacrosse teammates from throughout her life—Meaghan Birnie, Clare Kehoe, Kat Zempolich, Elise Koehl and Maddie Roberts—to create Morgan's Message. Their goal is to destigmatize mental health issues, provide resources and education, and facilitate peer-to-peer conversations for student athletes. Over 2,604 students on 982 high school and college campuses across 42 states, Washington D.C., Canada and the UK have joined the organization as Ambassadors. The work of one mom who lost so much has saved innumerable mothers from the same fate and is creating a legacy that has and will continue to change the way sports are played.
What inspires you to volunteer? 
It wouldn't be what it is today without all of my co-founders. And I'm so grateful. They forced me to get up and moving again. It took us all by surprise that Morgan's mental health declined so rapidly, at least from our perspectives. There was no clear path to why it ended up the way it did, except that the stigma that surrounds mental health kept her from getting help. We thought it might help other Morgans out there to hear the stories of other people who are struggling and decided to start a podcast.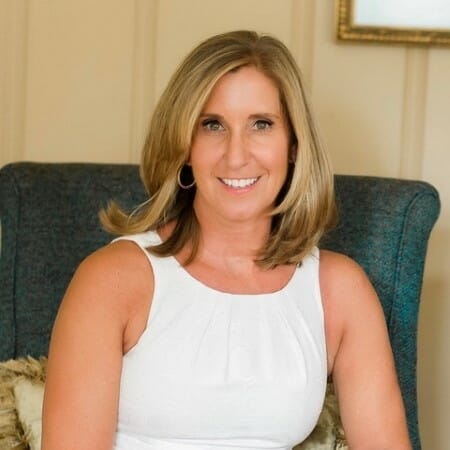 We launched our website one year after we lost Morgan. Very quickly after, we heard from a teammate of Morgan's from Duke who became our first Ambassador. She wanted to bring something to campus to highlight the importance of mental health. Within a week, a student athlete from Syracuse University that we'd never met said the same thing, so we decided to create a student education program. 
Describe your volunteer role with Morgan's Message.
I started by doing legal and accounting work and still do things like payables and payroll. I answer administrative emails, farm out questions to the people who need to answer them, run ambassador orientation and locate resources for people. Schools will have dedication games for which they'll often create warm up shirts to raise awareness about mental health. If I can attend them, I absolutely do.  
I also do a lot of speaking engagements. A lot of people want to hear about our mission from a parent's perspective—what did I see raising Morgan and in last few years of her life, warning signs, etc.—and from students' perspectives. We usually split up presentations. 
Morgan's Message has grown tremendously. Can you tell me about that process?
We don't recruit. They hear about us from word of mouth or social media. It's exciting to see, but it's disheartening to think that all these chapters have grown because of the need. Is it fulfilling? Of course, but I would love to say it's slowing down so much that no one needs us anymore. 
What's been the most rewarding part of your work? 
More than I ever expected, we get a lot of people writing to thank us for saving their lives, for giving them a different perspective or for empowering them to seek help. That's incredibly rewarding. It's just wild to see my daughter's name all over the place in the athletic world now. 
Do you have any advice for how to support a friend going through something?
One of the most important things you can do is to recognize the signs that they might be struggling. If you do recognize signs or if your gut is saying something's off, be a really empathetic listener. Don't think about what your reply is going to be. It's key to listen to what they say. Pause in between and really take in what they're saying, because a lot of clues can be recognized.  
The other thing is to treat them as if they broke their foot. How would you offer to help them if they had a physical injury? You'd offer to carry their books. You'd offer to go to the doctor with them or give them food for their apartment. It's not any different if someone is struggling with mental health problems. They need support and to know that someone cares.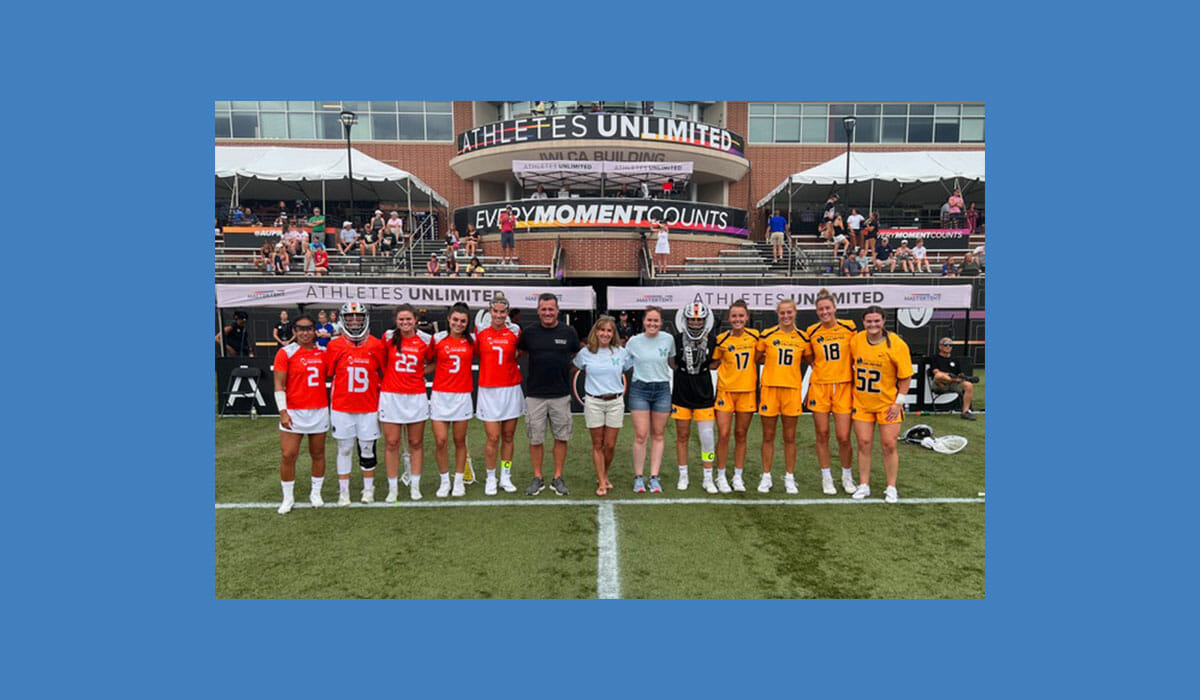 What have you learned through your experiences as a volunteer? 
I didn't know anything about mental health before this. It was a topic that we really didn't talk about — not because we avoided it, but because it just didn't come up. Mental health struggles can be invisible, and they can happen to anyone. It doesn't matter how you were raised, the food you ate or the stability in your childhood. I guess I just thought mental health struggles could be prevented like physical injuries. Some can, but sometimes they're inevitable. The key is to get them help. 
Are there any future partnerships, programs or events that you are excited about?
We had our inaugural youth lacrosse tournament here in Warrington last fall. We're really excited about growing that. We're trying to catch kids before high school and the stressful college recruiting process. It's on a turf field that was built in Morgan's honor. We're hoping that every kid who plays on that field will pause and remember they play: because it's fun. I think Morgan would like it. 
Why is it important for others to get involved in causes they care about? 
When you're passionate about something, it's incredible how powerful a grassroots organization can be and the effect it can have on communities. When you're doing something in your free time, like the way my co-founders are doing it—with full-time jobs—that is exactly what I think volunteerism is all about. 
What do you want people to learn from your story?
We were all knocked down pretty hard by losing Morgan. There was a time when I didn't think I'd ever smile or laugh again. And I had a lot of things to be happy about. I have two other healthy children who are just starting their lives, a great marriage and a supportive extended family. If we can all bounce back from a devastation like this as a family, resilience is possible. Recovery is possible if you're struggling with mental health problems. There's a lot to learn from tragedy.  
If you or someone you know may be considering suicide, contact the National Suicide Prevention Lifeline at 1-800-273-8255, or text HOME to 741741 to talk to a trained crisis counselor through Crisis Text Line. Both resources are anonymous, free and available 24/7. 
Join the Global Volunteer Month celebration! Download our Global Volunteer Month toolkits and access resources to encourage volunteerism and civic action, recognize volunteers, and raise awareness for your organization's needs and funding opportunities.   
Share this post