Parents Launch Nonprofit To Help Other Parents Facing Premature Births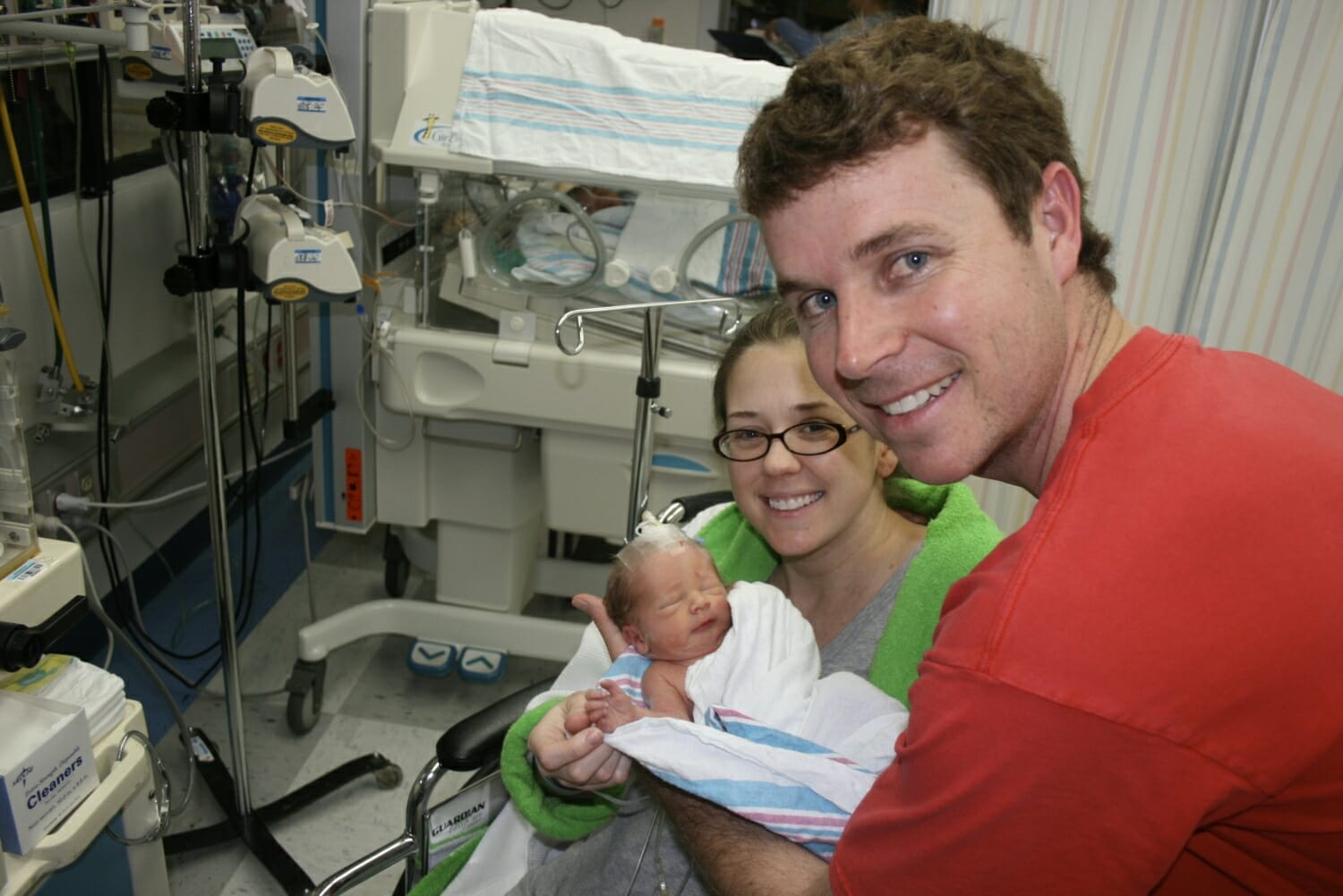 Few things can put a damper on the joy of an impending birth faster than the scare of premature delivery. That's what happened to Heather Barrow at 24 weeks. Thanks to St. Joseph's Hospital in Tampa, Fl., she brought home a healthy baby boy, and that experience prompted her to help other parents in the same position.
In 2011, she and her husband launched High Risk Hope, a non-profit organization dedicated to giving bedridden, hospitalized mothers and their partners the resources needed to make their time as inpatients as comfortable as possible.
"I know you can leave the hospital with a healthy baby because that's what I did," Barrow said. "But, a little bit of hope is something that can be life changing."
Globally, 15 million children are born prematurely annually – 450,000 are born in the United States. Overall, 700,000 American women experience a high-risk pregnancy, making them more likely to face early-term birth. It's these women that High Risk Hope serves.
Through four hospital partners – three in the Tampa Bay-area and one in California – High Risk Hope will have impacted 6,000 parents and babies by the end of 2016.
To make parents as comfortable as possible, Barrow and her 175 volunteers take care bags with more than 50 items to women on bed rest, such as adult wipes for days when they can't shower or 24 oz. acrylic cups that hold larger drinks, limiting the need to ask nurses for beverages. The organization also makes bags for parents with babies in the NICU. These include toothbrushes, toothpaste, homemade baby blankets, acrylic cups mothers can drink from during breastfeeding, and books to read to their babies.
In addition, High Risk Hope also sponsors the Belly Flop Challenge, a campaign that raises awareness of premature birth and collects donations for mothers and babies. Participants post videos of belly flops on social media and request donations for High Risk Hope.
Overwhelmingly, Barrow said, parents who have received services have returned to help other families facing the same circumstances.
"We knew support would be crucial for the families in the hospital," she said. "We just never anticipated how much it would stick with them."
Share this post