Pastor Shares Love & Serves Community Justice to Uplift Families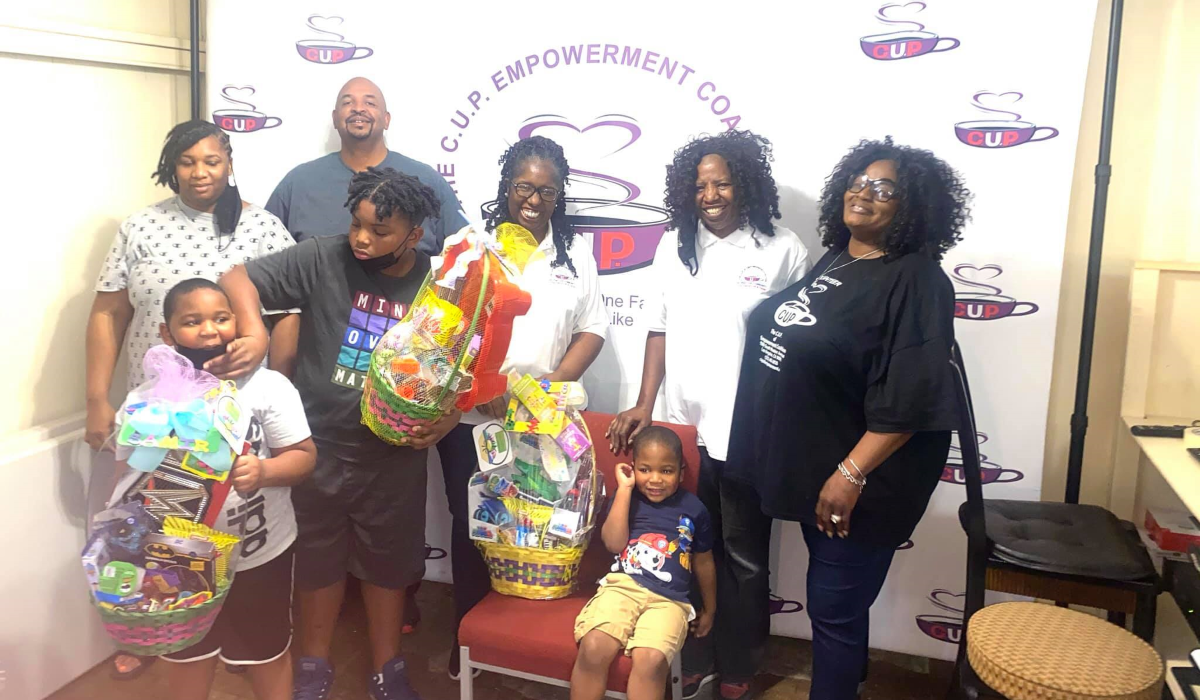 Meet Daily Point of Light Award honoree Kwame Crosby. Read his story and nominate an outstanding volunteer or family as a Daily Point of Light. 
Pastor Kwame Crosby was born and raised in Los Angeles, California, but growing up in South Central Los Angeles wasn't easy, and Kwame says he often offered smiles to what he calls "lost people" in his neighborhood in an attempt to brighten their days. 
Co-founding The C.U.P. of Empowerment Coalition in 2018, Kwame is volunteering to help people in need "Raise Up Like Steam" through support with hunger and educational resources. The C.U.P., which stands for Community Unity Partnership, serves community justice in a variety of ways, from food distribution to after-school programs for children and resource centers for adults. Extending the support he offers by day as a pastor, Kwame is uniting his neighbors to address real needs, lifting others up with love one family at a time.  
What inspires you to volunteer?
Growing up in my neighborhood, if people were walking around lost, all I wanted to do was put a smile on their face and let them know people cared about  them. I'm big on collaboration and we just love what we're doing to help others. 
Explain the numbers behind your volunteerism.
There are more than 35,000 residents in the South Los Angeles neighborhood we're serving, and according to a recent census, nearly one-half of all residents reported no earnings, and more than one-third of those households have children. Less than half of these same residents graduated from high school or received a diploma. The C.U.P. is there to fill in some of these huge gaps.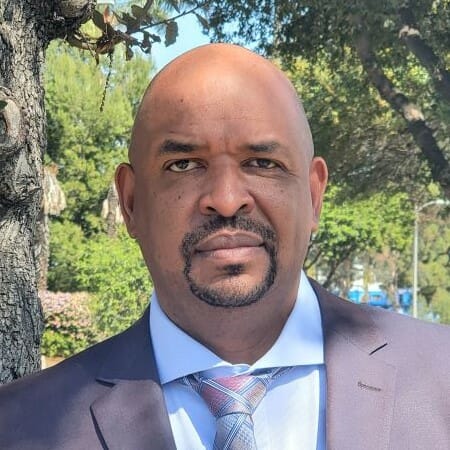 Describe your volunteerism with The C.U.P.
The people in my neighborhood were denied a lot of services because they didn't know how to do certain things. We formed The C.U.P. to bring resources to them. As co-founder and chief operating officer, I recruit and encourage our volunteers. I also encourage the people in our community, and will walk throughout the neighborhood talking to our constituents. I do all the food shopping to make sure we have enough inventory and we host events including "Love In A Bag" which provides more than 250 lunches throughout the city to people in need, and "Day of Dignity" which offers services like portable showers, mental health services from the city and COVID testing to help people experiencing homelessness. We rely on grants to support our activities, but welcome donations. We have partnered with several community organizations including HOPICS.
Share one personal story with me from your volunteerism. 
For The C.U.P.'s clothing distributions, our volunteers take the clothes to the cleaners so it's on a hanger and clean. Youth will wear shoes just one time and bring them to us. When we hand the clothes out, people are in tears, not believing everything is for free. We do a lot of stuff under the radar, we just want the community to smile. Volunteering is what I was called to do, raised to do, and I've been doing it.  
Why do you think it's important for others to give back?
You can be in the comfort of your home or neighborhood, and when you come out of your comfort zone, talk to people and learn their story, it helps you to realize you're helping them. Volunteering (allows you) to be in their shoes and help them lighten the load just a little, to move on a little bit longer.  
What's been the most rewarding part of your service? 
It's rewarding seeing people fulfilled. When we hand out food, people can get as much food as they want, and we give until it's all gone. Sometimes people eat and then get back in line. We don't know the next time they're going to eat, so we don't put restrictions on distribution. What I discovered is, especially for people experiencing homelessness, they take food to their partners that can't get out.  
How have you continued to volunteer throughout the COVID-19 pandemic?
People still had to eat dinner. We focused on the food part, and just tried to be as safe as possible. We provide masks and gloves along with food. We also secured several dates for free COVID-19 vaccinations for our area.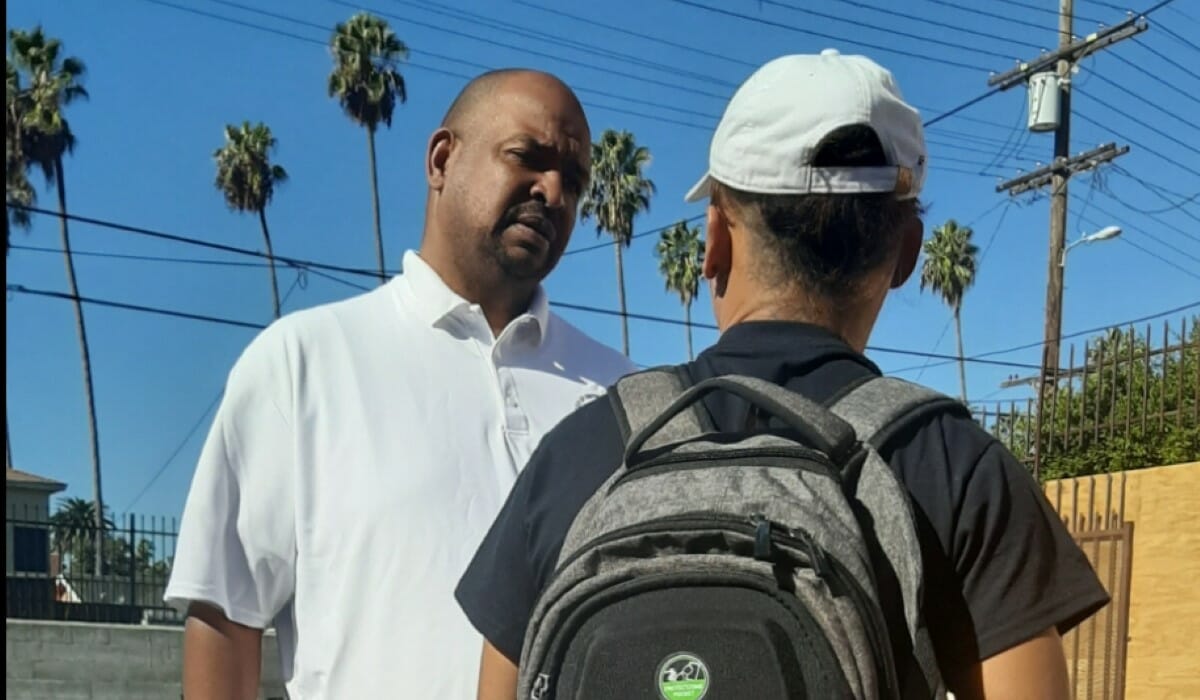 Name a volunteer who inspires your service. 
The C.U.P. co-founder and chief executive office, Cynthia Hopson-Jones. Her heart inspires my service and she's a phenomenal person. She carries blankets in her car just to make sure people have them, she brings tears a lot of times when she helps people. She pushes away her pain to help others, and she's been an inspiration over the last couple of years. 
In one word, what does volunteering mean to you?
Hope.  
How can readers help?
Please visit our website to learn more about how you can help.  
Do you want to make a difference in your community like Kwame Crosby? Find local volunteer opportunities. 
Share this post