"STEAM For All" Volunteers Serve Young Minds Around the World
Meet Daily Point of Light Award honoree Sabreen Alam and Pranav Moudgalya. Read their story and nominate an outstanding volunteer or family as a Daily Point of Light. 
Teen volunteers Sabreen Alam and Pranav Moudgalya both describe the joy of watching a young student engage in STEAM education and grow from that experience. 
As co-presidents of STEAM for All, the 17-year-old Irvine, California high school juniors are inspiring and instilling an appreciation for the sciences amongst youth. Volunteering with the organization since 2016, Sabreen and Pranav have helped to educate thousands of students across the United States and internationally.  
What inspires you to volunteer?
Pranav: Seeing other people grow through my volunteerism is impactful. I'm inspired to see people go from uninterested in science and math skills to being really confident and enjoying the material later on.  
Describe your volunteerism with STEAM for All.
Sabreen: As co-presidents, we lead the organization's more than 190 high school student volunteers, organize weekly and monthly events and larger tournaments and hold fundraisers for larger events. Our weekly events bring together more than 3,000 participants each year from California to New York to Texas, and we've connected with students internationally including from China, Canada and Romania for global events including an all-girls math tournament. 
Share one personal story with me from your volunteerism. 
Sabreen: When I first started volunteering, we taught students in underprivileged communities the fundamentals of logic and problem solving. I talked to one student on a weekly basis, and it was really exciting to see him grow and change and develop a passion for math throughout the program. That's when it really hit me. We are making a very meaningful and tangible impact in our community through our volunteering efforts.  
Why do you think it's important for others to give back?
Pranav: Volunteering is so important because everyone is gifted a unique set of talents and skills. Through sharing, collaborating, and volunteering we're able to engender community. 
What's been the most rewarding part of your service? 
Pranav: Students often enter our program as 4th and 5th grade participants, and when they get older they become volunteers themselves. It's inspiring and empowering to see them go from learners to leaders. 
How have you continued to volunteer throughout the pandemic?
Sabreen: It was really difficult to translate our events and volunteer base to virtual because our events are very interactive and hands-on. Luckily we have a great and creative volunteer base that translated activities that could still engage and excite students. Now we're successfully holding virtual events for thousands of students on a global scale.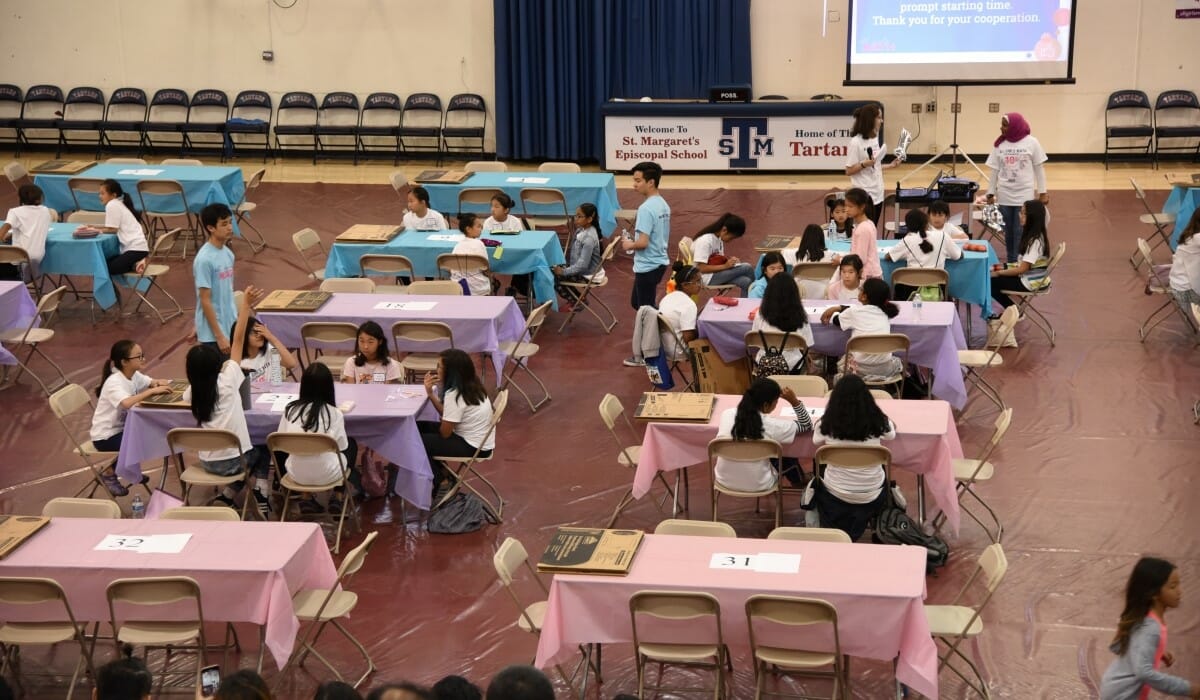 What do you want people to learn from your story?
Pranav: Volunteerism can be used as an outlet for individuals to help others, but also, service helps you discover a lot about yourself. Volunteering improved my leadership and interpersonal skills and really made me learn what I'm passionate about and how I tick.  
In one word, what does volunteering mean to you?
Sabreen: Rewarding. I love being a part of the same efforts and programs that were given to me as a child and that helped me discover a passion for STEAM. It's my duty and responsibility to provide the same programs to students so they can one day pursue their own passions. 
Pranav: Inspiring. Seeing students benefit from service is the greatest reward anyone can ask for. So many students have told me they weren't science or math people before, but now they're interested in our events.  
When you're not busy with volunteering or school, what do you do for fun?
Sabreen: I love reading books, playing lacrosse, swimming, hiking, reading and writing poems.  
Pranav: My biggest hobbies are spending time in nature, taking walks around my neighborhood, cooking – through mostly eating – vegan food, and watching Netflix.  
How can readers help?
We accept high school student volunteers from all around the country. Please visit our website to learn more about how you can volunteer and create events in your own community. 
Do you want to make a difference in your community like Sabreen Alam and Pranav Moudgalya? Find local volunteer opportunities. 
Share this post