Pennsylvania Teen Raises Awareness for Heart Health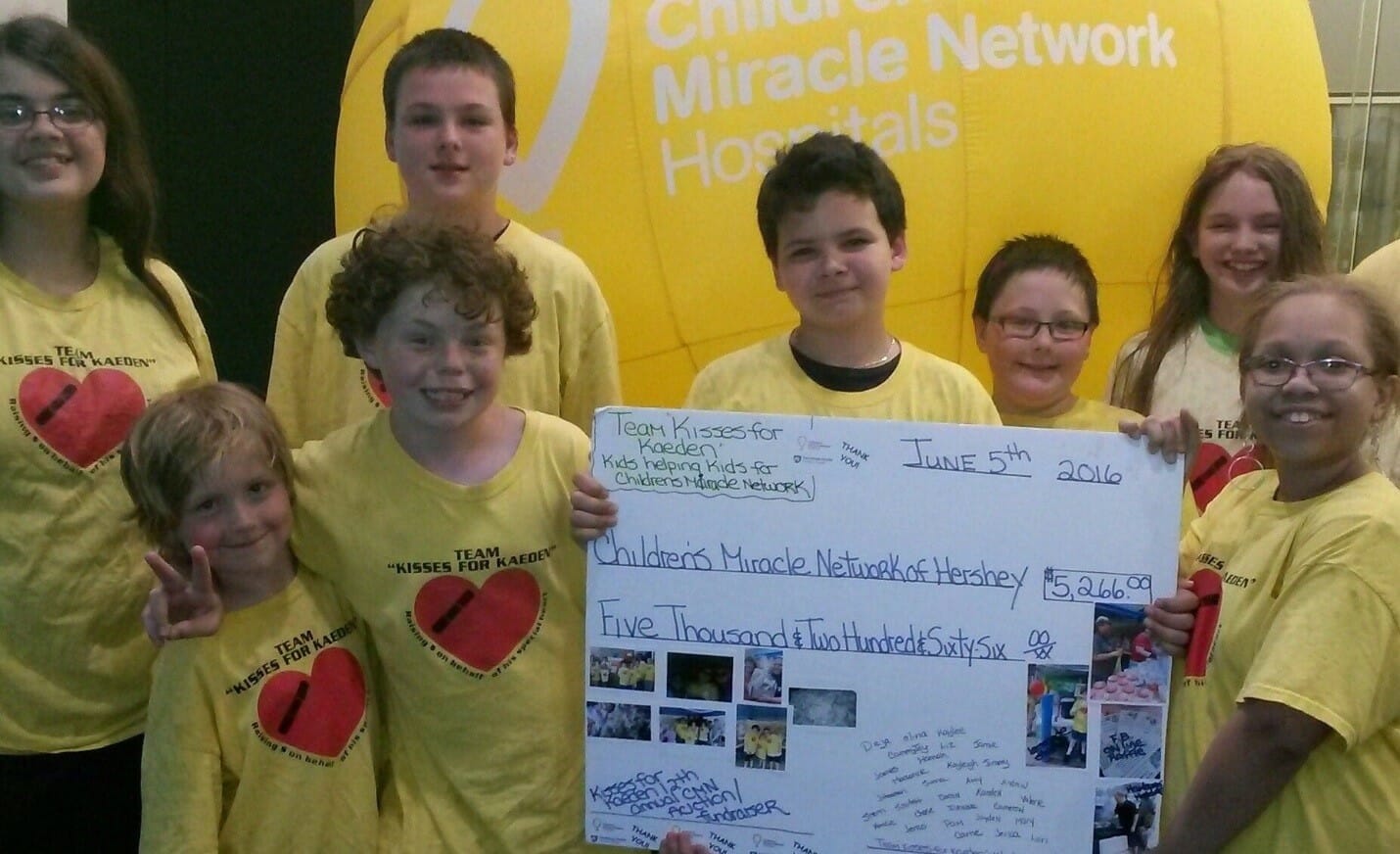 Each year in the United States, approximately 40,000 babies are born with a congenital heart defect, according to the Congenital Heart Public Health Consortium. Many require heart surgery to survive, and face a life-long risk of health problems. Kaeden James Rhodes, who underwent three open-heart surgeries before his first birthday, hasn't let his heart challenges slow him down. Instead, they've inspired him to give back to his Lancaster, Pennsylvania community and everyone that has helped him be here today.
Now 16 years old, Kaeden is passionate about helping other children with heart defects and other life-threatening illnesses. Through his nonprofit, Kisses for Kaeden, the Pennsylvania teen rallies his community to raise funds for numerous organizations including the Children's Miracle Network, the American Heart Association, and the Make a Wish Foundation. Kaeden brings together friends and classmates to help out with auctions and fundraisers, and invites local business owners to support through donations. In the past few years, Kisses for Kaeden has raised over $185,000 for children's health. It's easy to spot Kaeden at these fundraisers: selling baked goods and lemonade or washing cars–with a big smile on his face.
In addition to raising funds, Kaeden raises awareness about heart health. He serves as a youth advocate for the American Heart Association and the Children's Miracle Network, speaking to groups and schools about his own heart journey and dressing as Spider Man to visit children in local hospitals.
Kaeden knows first-hand how scary it can be to be for kids in the hospital, so he collects stuffed animals to give to local ambulances. Hearing from the ambulance drivers how the children "go from scared and crying to feeling better when one of their stuffed friends is given to them is a really great feeling," Kaeden says.
For Kaeden, being able to give back is one of the best parts of everything he does. "It's really rewarding to see what an impact I make on others, like [how] I felt when different people helped me," he says.
If there's one thing that Kaeden would like others to learn from his story, it's to always be kind to others, because you never know what they are going through.
Do you want to make a difference in your community like Kaeden? Visit All For Good for local volunteer opportunities.
Share this post