Pennsylvania Teen Teaches Others to Be B.R.A.VE.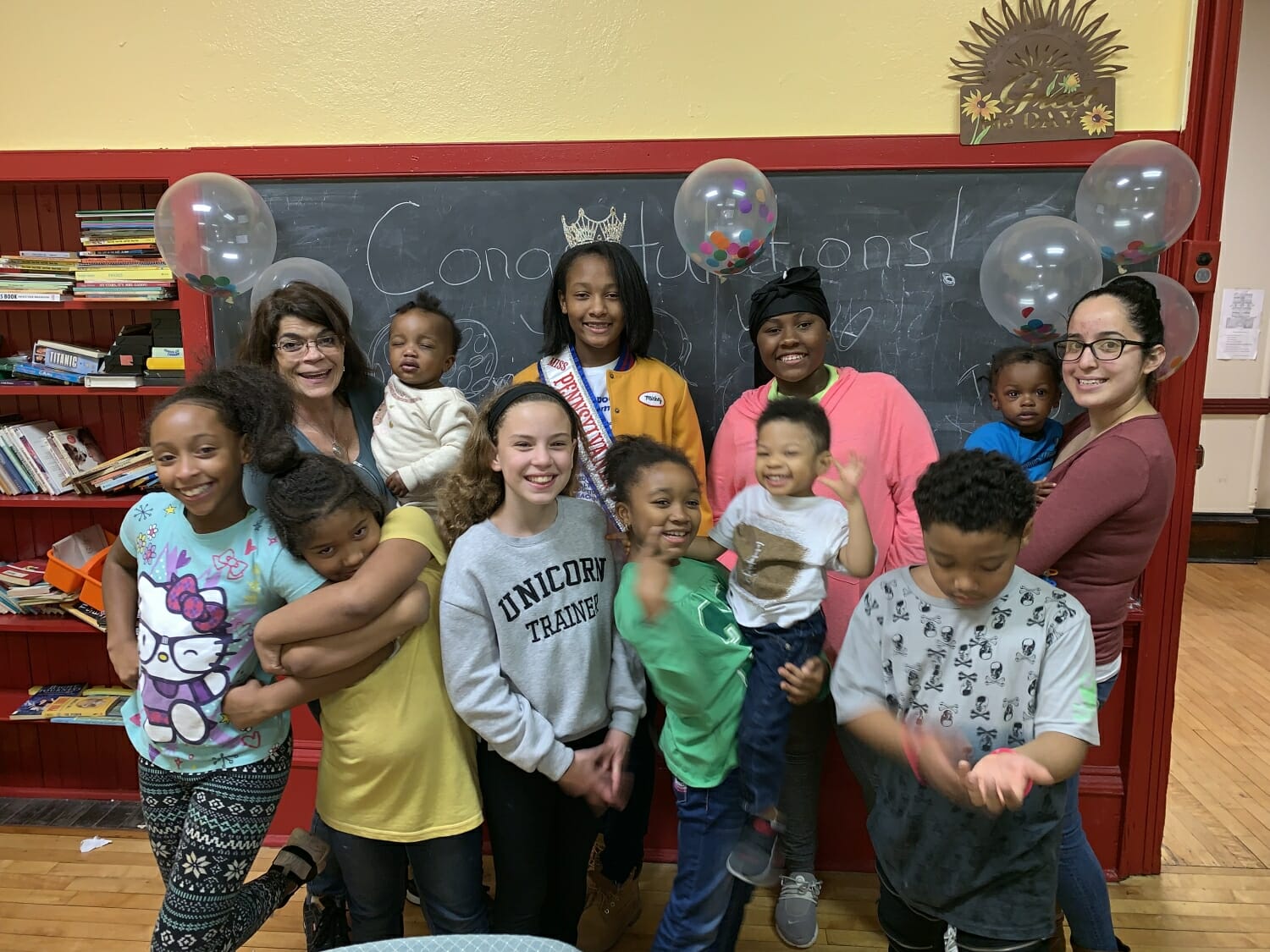 At a very young age, Ajae Richardson learned the power of giving back. Six years ago, Habitat for Humanity helped Ajae's mother become a homeowner and by doing so, it allowed Ajae the chance at a new and better life filled with better opportunities and revealed a passion for service within her. The now 13-year-old Norristown, Pennsylvania resident is on a journey of her own to give back to her community and improve the lives of those around her.
Ajae volunteers as a Junior Almost Home Facilitator with Habitat for Humanity, helps children who have faced bullying and is starting her own organization, "Kids Helping Kids". Ajae is making a difference in her community and is today's Daily Point of Light Honoree.
Points of Light spoke with Ajae to learn more about her volunteerism and commitment to service.
What inspires you to volunteer?
When I was 5 years old Habitat for Humanity help my mom become a homeowner. Ever since we was given a hand up, I made a promise to help other kids who families are becoming Habitat for Humanity homeowners. I was very young but I remember a time when I was not able to go outside to play, because it was not safe. So once we moved into our new home, everything was different. I was given a chance at a wonderful childhood. Better schools and a safe environment. Other kids just like me needed these same opportunities. So I became an advocate for Habitat for Humanity. I spoke at info sessions, I worked at their afterschool programs, and recruited kids in the neighborhood to volunteer at their annual "Rock the Block" Event.
Describe your volunteer role.
As a Junior Almost Home Facilitator for Habitat for Humanity, I get to lead activities that benefit children whose parents are taking classes for homeownership. As the current Miss Pennsylvania Jr. High School America 2019, my national platform consist of spreading awareness about our anti-bullying campaign. That campaign is called B.R.A.V.E. – "Building Respect and Values for Everyone". During my sessions, I have lead the children through conversations surrounded by Bullying. We read books that help to prevent bullying, watch videos, made anti-bullying links, discussed ways to handle bullying, and each child was able to sign a pledge stating they would not bully others.
What has been the most rewarding part of your work?
Working with children like myself, who may have been bullied, is always rewarding. Sharing my story and letting kids know that if we work together we can defeat most situations. When talking to each group, I get so excited when everyone is able to open up and feel comfortable sharing. That is why I started an organization called "Kids Helping Kids" because I enjoy helping children younger than me. I also enjoy older student mentors helping me. Just knowing that I could help someone who couldn't talk to an adult. Also knowing that my organizations, encourages other kids to help each other is the most rewarding part of why I believe my organization is truly making a difference.
What have you learned through your experiences as a volunteer?
There are many benefits I have gain through volunteering. Helping others, has not only gave me lifelong experiences but I have learned a variety of skills. Through volunteering my time, effort and skills, I have learned more than what money can buy. Expressing myself and gaining communication skills through this process is a plus. But the most important thing I have learned is to be helpful, giving, kind, as well as, B.R.A.V.E.
Are there any future partnerships, programs, or events that you are excited about?
I am excited about applying to become a non-profit organization, so that "Kids Helping Kids" will gain 501c status. Becoming a non-profit organization will help me accomplish so much. I want to be able to grant awards and scholarships to kids in needs. Helping kids achieve their goals. And inviting student leaders to join me on this journey. I am excited to see this organization expand throughout Pennsylvania and eventually in every state. It is a dream but dreams do come true.
Why do you think it's important for others to give back?
In the words of Martin Luther King Jr. "Everybody can be great, because everybody can serve". If everyone could understand how good it feels to give back to their community, we would see so much good happening and less hate. Being Miss Pennsylvania Jr. High School America, every girl in my circle gives back to their communities and we champion each other to do so. It's a joyful emotion that comes over you when you are giving back. You forget all your problems because someone else's needs are more important than your own.
What do you want people to learn from your story?
I am only thirteen years old and I started volunteering at the age of five. It does not matter when you start but as long as you know your power. Some people can't believe I am so young, doing so much in my community. But I always have to remind them, I am so appreciative because one day someone helped me. That someone is Habitat for Humanity and they have changed my life forever. I am truly grateful because Home is always where the heart is. So thank you for inspiring me to start "Kids Helping Kids".
Do you want to make a difference in your community like Ajae? Visit All For Good to find local volunteer opportunities.
Share this post