Fighting Elderly Isolation One Phone Call at a Time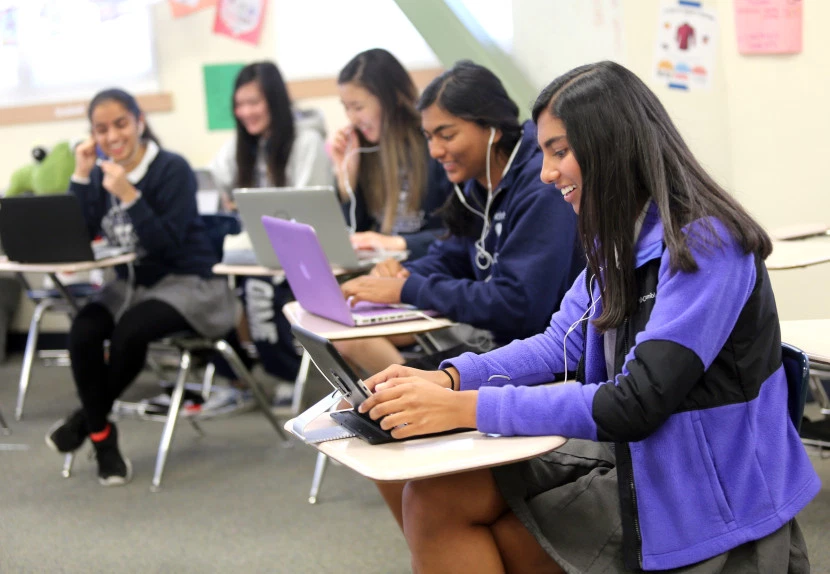 Once a week San Jose, California native, Anika Kumar, and other volunteers come together and connect with close to 40 seniors telephonically. Three years ago, Anika founded Forget Me Not, an intergenerational phone call program that partners isolated elderly with compassionate teen volunteers. By providing seniors with companionship and human interaction Forget Me Not seeks to reduce the isolation, loneliness and sometimes depression older adults might face.
As an undergraduate student at UC Berkeley, 18- year-old Anika also conducts cell biology research to study the biological processes of aging in humans and potential ways to slow it. Anika is committed to making a difference in her community and is today's Daily Point of Light Award Honoree.
Points of Light spoke with Anika to learn more about her volunteerism and commitment to service.
What inspires you to volunteer?
Volunteering gives me something to be passionate about. It is incredibly humbling to me to know that I, as a single human being, have the capacity to impact someone else's life in a positive way.
Describe your volunteer role.
4 years ago, I founded a nonprofit called Forget Me Not that partners socially isolate older adults and compassionate teenage volunteers in weekly companionship phone calls to alleviate feelings of isolation. As founder and director, in addition to making some of the calls myself, I also manage outreach, logistical operations, and expansion of the program. Outside of Forget Me Not, I raise awareness for older adult needs and large scale change to better the lives of this generation. I have spoken on numerous panels and have met with various legislators to advocate for this population.
What has been the most rewarding part of your work?
I started this nonprofit a few years ago with the sole intention of helping alleviate feelings of loneliness in isolated older adults. However, the most rewarding part of my service is seeing how mutually beneficial the program is. Though Forget Me Not was created to serve elders, it is so heartwarming to see how much the teen volunteers get out of it as well. Their older adult companions have so much to share, and watching relationships from between the two generations is the most gratifying experience.
What have you learned through your experiences as a volunteer?
I think the most important thing that I have learned is that volunteering is best when it is reciprocal. Volunteering is not about fulfilling a community service requirement or adding something to your resume. It is all about feeling good about doing good.
Are there any future partnerships, programs, or events that you are excited about?
In the last few months, many students and community leaders from various places have reached out to me about getting involved. Seeing such interest from so many people is really exciting, and now Forget Me Not is embarking on a new phase of national expansion. This will allow us to engage so many more teens and older adults all over the country!
Why do you think it's important for others to give back?
More than anything, I think it sets a precedent for a harmonious community built upon people helping other people. If we have the opportunity to give back in any capacity, it is our responsibility to. And if we, as a whole community, share this mindset, giving back will always come back full circle!
What do you want people to learn from your story?
I guess my biggest takeaway is that you can find joy and friendship in the most unlikely of places! I'd encourage everyone to put themselves out there and try out some new volunteer opportunities– you never know what you'll find truly eye-opening and rewarding!
Do you want to make a difference in your community like Anika? Visit All For Good to find local volunteer opportunities.
Share this post