California Woman Utilizes Passion to Provide Healing to Hospice Patients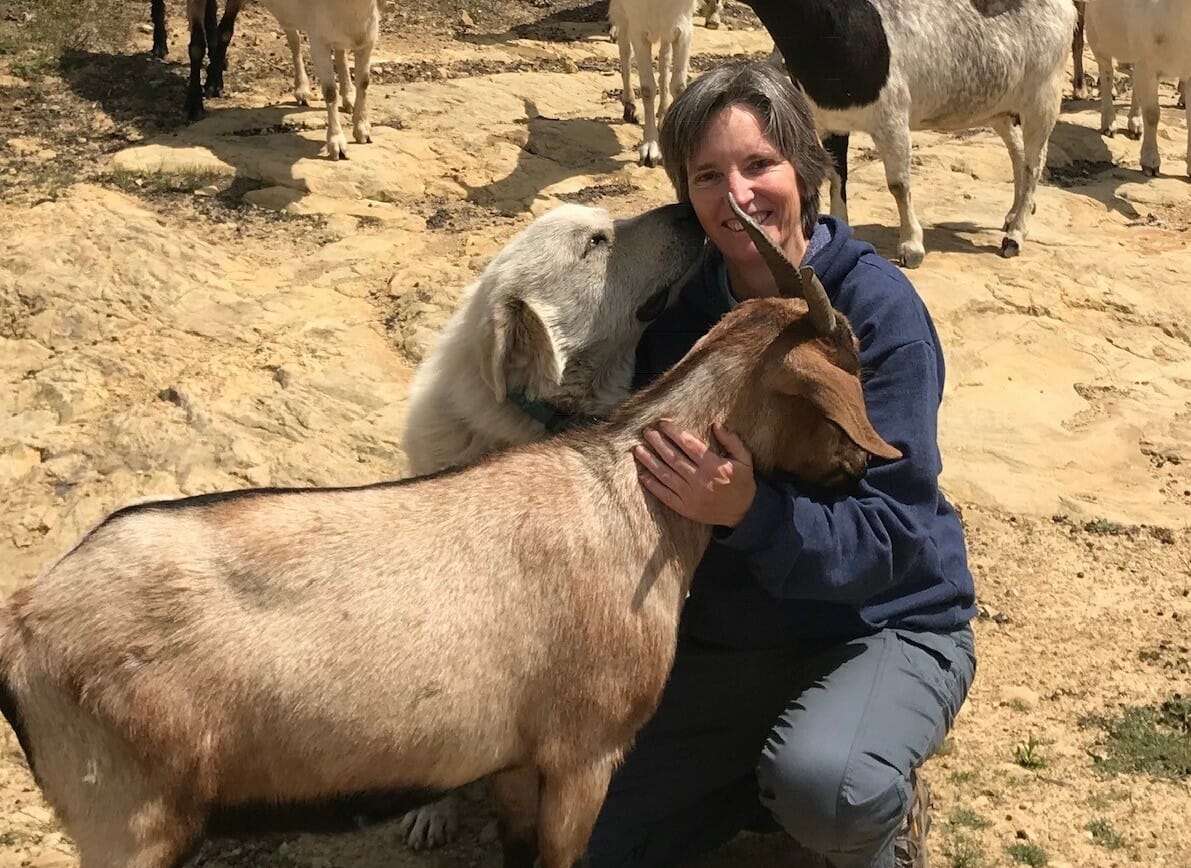 Dianne Goswick said she always had an interest in hospice care — so much so that just over two years ago, she decided to walk into Kaweah Delta Hospice and offer to perform her own profession for free in order to help their patients. For the past 19 years, Dianne has worked as a Reiki Master — a practitioner of a touch-based healing technique to help a patient's physical and emotional wellbeing. The hospice workers at first had no idea what Reiki was, she recalled with a laugh. But since educating the hospice on the practice, Dianne has treated about two of their patients a week. She also frequently treats their caregivers, as Reiki helps treat not only physical pain, but anxiety and stress as well.
"People are happy to see me coming because both the caregiver and the patient know that usually then their pain is going to be alleviated," Dianne said. She said volunteering for the patients is not only peaceful, but has given her a greater appreciation for her own life.
For helping to provide relief and relaxation to people when they need it the very most, Dianne is today's Daily Point of Light Award honoree. Points of Light spoke with her about her commitment to service.
Describe your volunteer role with Kaweah Delta Hospice.
I am a Reiki Master, Reiki practitioner. I've been doing Reiki for 19 years. For any patients asking for a Reiki treatment, I go out and treat the patients. It's a very gentle, hands-on modality that helps relax the body. It helps balance the body on a physical, mental, emotional and spiritual level. So it does very, very well for pain, also for anxiety. Often the husbands have huge amounts of anxiety knowing they're going to be leaving their family, their wife behind. So it's really helpful for pain and anxiety, it really helps the patients out. There's one [patient whose] wife has Lou Gehrig's disease, so I give her Reiki treatment and then I also treat the husband. The husband is on hospice, the wife of course is the caregiver, so I give both sometimes the caregiver and the patient Reiki treatments.
How did you get into Reiki?
Nineteen years ago, I was having infertility issues so a friend of mine told me she was starting to see a person doing Reiki. So I thought well, I'll give it a whirl, and I just instantly fell in love with it. I just love the relaxation of it. You simply lay on a table, you're fully clothed, it's very non-invasive. Just how it balanced me on a physical [level], I had some pain going on a little bit in my body, but then mentally and emotionally — as one of my clients said, he feels like his reset button got pushed. It just gives you a balanced outlook on whatever you're dealing with.
Why did you want to work with a hospice to give the Reiki treatments?
I was always very intrigued with it and then I had a dear friend, she was like, 'Oh, with your sense of humor, you would be great at hospice.' I would always get busy and then finally I was just like, no, I want to go in and see if they have anybody doing Reiki. And they were like, 'What is this?' So it's been a lot of education, which has been fun, educating the foundation folks and then of course nurses and the social workers and anybody who can explain it to the patient to see if it's a good fit for them. I guess I've always been intrigued with hospice for some reason and then finally I was just like, I'm going to go do this and see if they're interested in having me on board to volunteer. And now it's full swing.
What's been the most rewarding part of your work?
Just seeing the patients' relief from pain, and also seeing the caregiver. I remember, maybe it was eight months ago, this man had a huge amount of anxiety and his wife thought Reiki transformed him. He went from being so wound up to [after the treatment], he fell asleep and she was just amazed. Often they'll be very relaxed or asleep for like an hour or two after I leave. So just to see the relief in both the patient and often the caregiver, to see the relief from their pain and anxiety, it makes me feel very good that I've helped somebody feel better.
What have you learned through your experiences as a volunteer?
I would say one of the biggest things is don't take life for granted. It's quite a gift to go in and to be with another person in their last days of life. And then I am able to walk out of their door and get into my car, and drive home to my family and it just makes me appreciate and respect my health and the life that I have. I think before hospice, some of that was taken for granted. But boy, to see somebody in so much pain and agony, it just makes me appreciate what I have that much more.
Why do you think it's important for others to give back?
Obviously it would help the people you're helping, [and] I think it helps yourself as well. I think we need to have good boundaries but I don't think we can ever have too much compassion. Compassion with boundaries, of course don't sell the last shirt on your back, but if you have a couple shirts, why not reach out and help somebody?
What do you want people to learn from your story?
I would hope that people just would learn to always have compassion for other human beings and if there ever is a chance they can help out another person, I hope that's what they will do. Have compassion for others. Whether it just be a smile or helping out in anyway we can.
Do you want to make a difference in your community like Dianne Goswick? Visit All For Good for local volunteer opportunities.
Post written by Morganne Mallon.
Share this post