Powered by "Destiny and Purpose" Michigan Volunteer Connects with Thousands in Need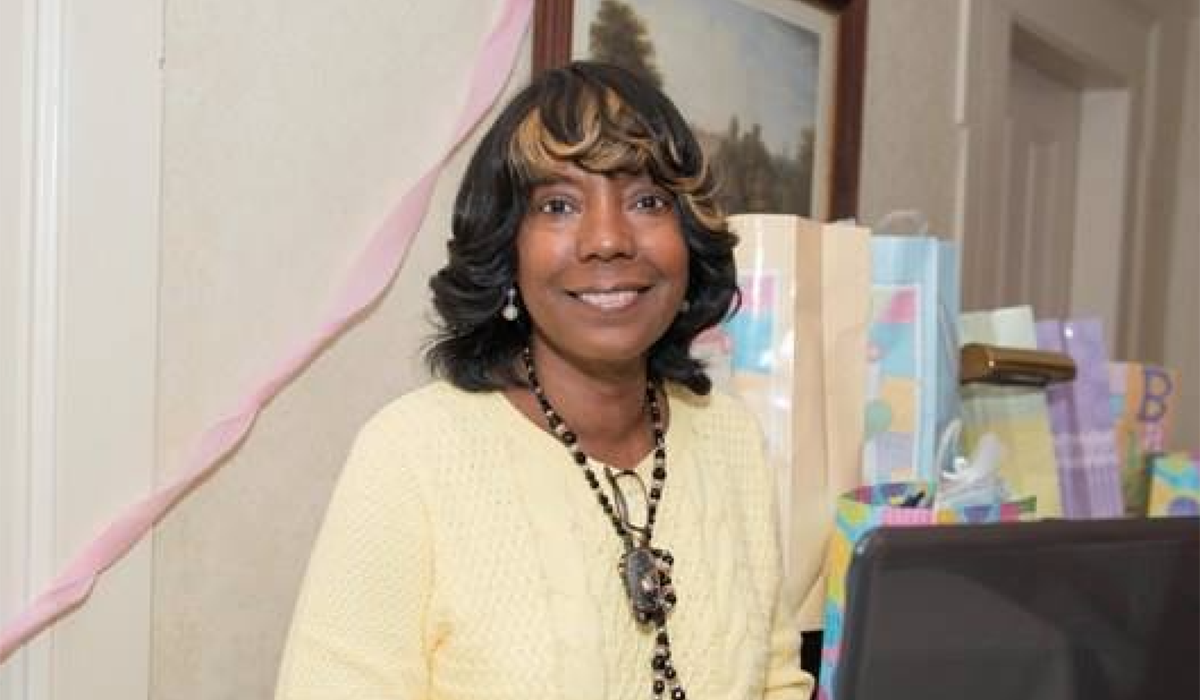 Meet Daily Point of Light Award honoree Towana Parker. Read her story and nominate an outstanding volunteer or family as a Daily Point of Light.
Towana D. Parker will tell you she is a constant multi-tasker. The mother to four adult children, six grandchildren and married for more than three decades has retired from her career as an entrepreneur, but is now organizing and operating a different kind of business: one of service to her neighbors.
As the founder and executive director of Destiny and Purpose Community Outreach (DAPCO), Towana is helping to improve the quality of life for families in Wayne and Washtenaw County, Michigan through innovative programs and services including entrepreneurial coaching for women, youth programs and family initiatives like an annual free baby shower. Connecting with thousands since 1998, DAPCO has stepped up services since the start of the COVID-19 pandemic to address the great need in the community.
What inspires you to volunteer?
I'm inspired to volunteer through a born attribute to want to help people. To volunteer, you see a need and want to help. You have to come out of your comfort zone where you're not being paid, but because you care and you have compassion.
Describe your volunteerism with DAPCO.
As founder and executive director, I cultivate and maintain approximately 20 partnerships throughout the community, in addition to our corporate sponsor relationships. Leading this organization, I'm multitasking all the time. I've been a janitor, receptionist, mentor, grant writer, anything or everything I ever asked someone to do, I made sure I could do it first. We have a handful of volunteers, the majority are student volunteers, that help to facilitate our events and programs along with our board of directors. We mainly fundraise around events. What first started as a group of community members and peers who were women entrepreneurs looking to help promote each other's business resulted in a service arm, what became DAPCO.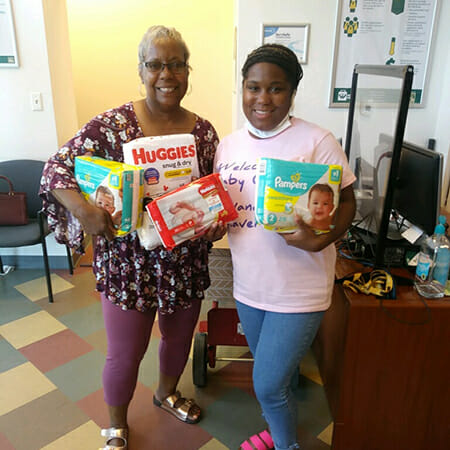 Share one personal story with me from your volunteerism.
The parent and baby in need program is our strongest. We work with mainly single mothers who find themselves expecting another child that they barely have resources to care for. One young lady visited our annual community baby shower event four years ago, and she was able to get resources for her baby. This woman went through our training program, and from there, went on to volunteer with us in the office, became a board member and is still instrumental in helping us in various areas today. Sometimes, you feel unappreciated for the work we put in, but to actually have a mom have enough tenacity to be self-motivated and go through the program, it showed the value of our services. And that gives me enough strength to go on and continue.
Why do you think it's important for others to give back?
Volunteering helps you mentally and socially. I see that all the time. Service helps to bring a person away from being selfish and out of their comfort zone, hopefully, one day gaining a sense of compassion and care that will take them through the rest of their lives.
What's been the most rewarding part of your service?
We get hugs, smiles and thank yous, but it's been most rewarding seeing how DAPCO has evolved from where we started to where we are today.
How have you continued to volunteer throughout the pandemic?
As a result of the pandemic, we held our 12th annual community baby shower for new and expectant moms drive-thru style, and called it "Mommies on the Move." We distributed items including 60 donated bags from our partner, T.J. Maxx,  filled with handmade blankets, diapers, wipes, formula, layette sets, stuffed animals and some car seats and pack and plays. We are also making emergency deliveries to families at home, which can include essential baby items, food or gift cards for transportation or grocery shopping. Lastly, we've been hosting board meetings virtually and staying in contact with our partners.
In onE word, what does volunteering mean to you?
Impact.
How can readers help?
We maintain a wishlist for families in need. Please visit our website for more information about how you can help to support our efforts.
Do you want to make a difference in your community like Towana Parker? Find local volunteer opportunities.
Post written by Points of Light staff.
Share this post