Putting One Foot in Front of the Other to Guide Others to Success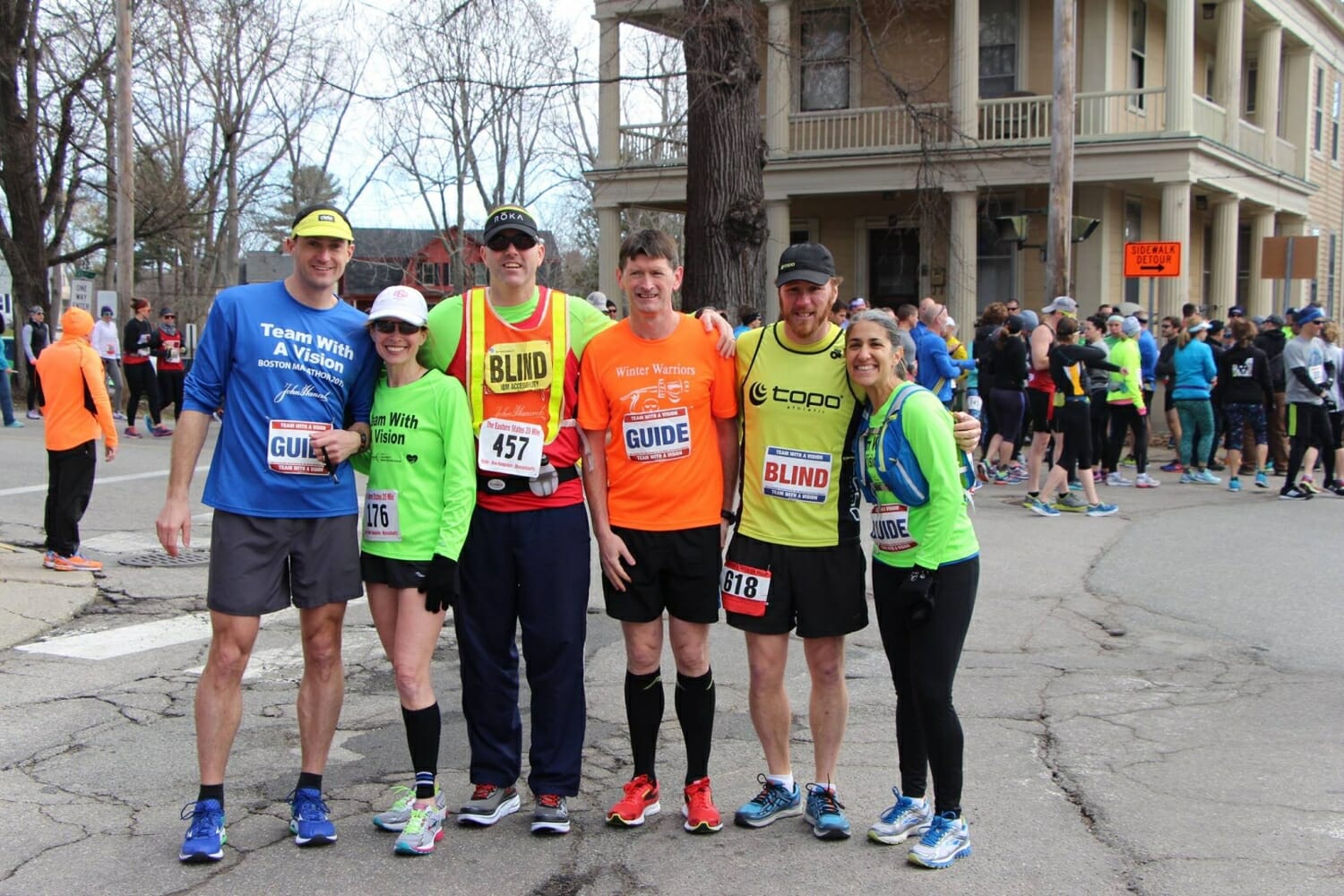 Putting one foot in front of the other is a mantra that a plethora of people use to literally put their best foot forward in life. It is a statement of encouragement and perseverance, to continue on whatever path leads to success. For Seth Waterman, it means running in marathons and leading others to much more than just a finish line.
Seth, who took up running as a pastime after college, did so for most of the reasons others do. It was an activity and a sport that was on his own time, that kept him in shape and satiated his competitiveness. And he had thought to spread his love of running to help others through volunteering. It wasn't until friends of his pointed him to volunteer work directly regarding visually impaired people – who loved to run just as much as he did.
Seth joined MABVI, the Massachusetts Association for the Blind and Visually Impaired, and became a guide for their runners.
"They reached out to me and I decided I wanted to run a marathon," he said. Seth ran in Boston's 2015 marathon as the most recent guide. "It's being able to share the joys of running with someone else that enables them to essentially do it on their own," Seth said. "Having that experience and enabling them to experience it on their own."
Seth values his role in building moments with the runners he guides. He recalled a moment in a Boston race in 2015, where the woman that he guided thought she wasn't going to make it to the end.
"Joyce and I had a set goal time and [we] hit a rough patch," Seth said. "Joyce thought we weren't going to make it, but we got through that. We hit the time exactly. It was such an accomplishment."
Seth recalled what a friend told him. "I'm never going to compete in the World Series or the Superbowl but to be part of the Boston Marathon, sort of the pinnacle of the running world, is really cool to experience and then to share."
Seth's time volunteering has clearly helped others, but it has also enlightened him.
"[This experience] has changed my outlook where originally I said that sports was the place where I would compete," Seth said. "But now it's much more than that; it's a community, it's a team. It's something that I'm part of that I can't see myself getting away from!"
Seth, who guides for MABVI in Boston Marathons every year, also runs various other races for different organizations and charities like the New York City marathon, taking place in the first weekend for November. He's running for Back on My Feet which is an organization that advocates for homelessness coast to coast and how society views it.
The number one thing he wants people to know about volunteering is here or anywhere, for any organization is that it is not difficult.
"Anyone can do it," said Seth. "Give it a try. There are opportunities everywhere."
To find volunteer opportunities in your area, check out All For Good.
Share this post