Virginia Woman Uses Four Wheels to Help Residents in Need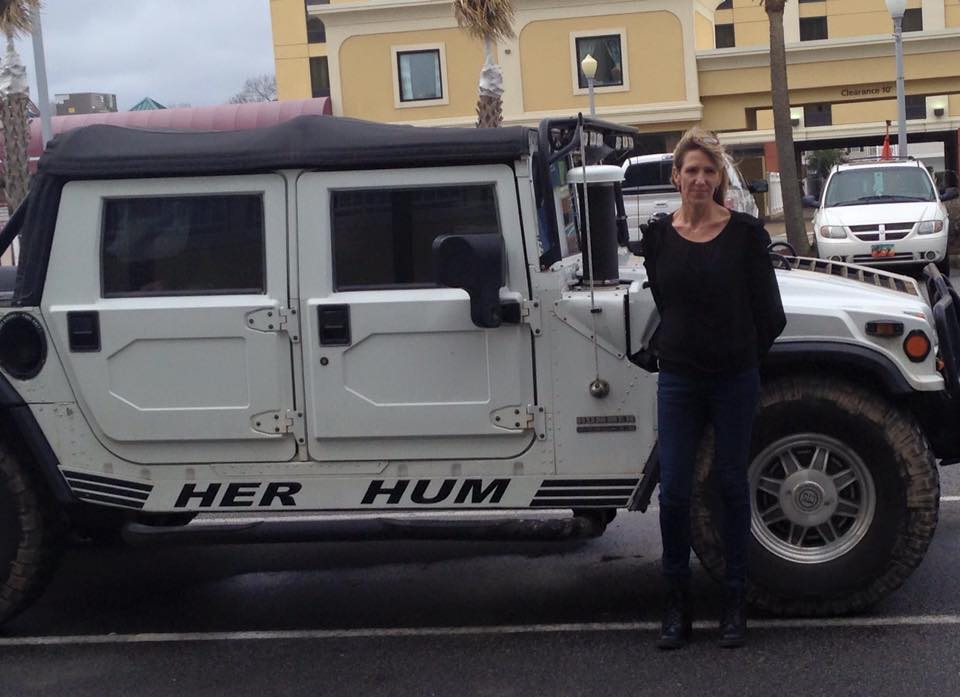 Gotham may have Batman and his Batmobile, but Manassas, Virginia has their own hero — Debra Bobbitt and her Hummer.
For the past seven years, Debra has been volunteering her time, effort and gas to help Manassas residents get to critical medical care during severe snowstorms.
Her passion for service and sacrifice came into full force this past January when winter storm Jonas brought three feet of snow to Prince William County. In the span of three days, Debra volunteered 36 hours to transport 18 patients and medical staff back and forth from three dialysis centers for a total of 36 trips.
"The first night, I didn't get home until midnight and then at 5 a.m., I left my house and picked up the nurse," Debra said. "It was tiring and I was cold, but what makes you push through it is just that if it's not you, what are these people going to do? There's nobody else that can do it."
With a list of patient names and addresses, Debra drove to the patients' homes, picked them up, drove them to the dialysis center, waited for them and then drove them back. While it may sound simple, Debra faced constant obstacles along the way.
An example of this was when Debra had to pick up an older man from his townhouse to get him to dialysis. However, the snowplows had plowed a huge mound of snow in front of his home. So Debra did the only thing she could do. With the help of her son Zachary, they shoveled at least 30 yards through 35 inches of snow and salted the pathway so that the man could get to her vehicle.
"Those people, his adult children, were just crying and they were so thankful," Debra recalled. "It was just amazing, the sense of community and family and God."
Debra even pulled out three snowplows that had gotten stuck, using rope and equipment she keeps stocked in her sports utility vehicle at all times.
While Debra's experience driving large vehicles in harsh conditions comes from her time in the military, she said her passion for helping others comes from her upbringing and especially her father.
"My dad, he had a truck and when there was trash in our town, he would load up all of us kids in the back of the truck and say 'I'm going to drive really slow and you kids, just pick up all the trash and put it in the back of the truck and we'll take it to the dump.' Just the nature, I guess, growing up, that's just what I learned to do."
Debra is currently in Florida repairing her house from the damage Hurricane Matthew caused. But even while she was driving to Florida, Debra loaded up her Hummer with food, water and all sorts of vehicle fluids and equipment. When she found several families stranded at a truck stop in North Carolina, Debra didn't hesitate to give out her supplies.
"Even if I move and there's no snow somewhere else, I think I will never sell this Humvee because I can help people and I absolutely love to help people," Debra said.
Check out All For Good to find ways you can make a difference in your community.
Share this post