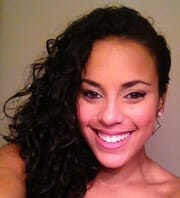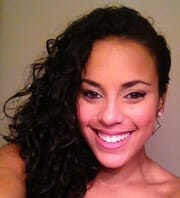 Raisa Martinez addresses the health of the Baldwin County, Georgia community as well as her passion for enhancing the diversity of Georgia College.
Martinez is a founding member of the Boétia chapter of Mu Sigma Upsilon at Georgia College, the first multicultural sorority in the nation. Since only 12% of the college's population of 6,700 consists of students of color, Martinez's work to make the college community a more welcoming and inclusive place for all has met an important community need.
After learning about Mu Sigma Upsilon, Martinez decided to work with others to form a chapter at Georgia College. While some sororities on the college's campus welcome members of color, many do not. With Mu Sigma Upsilon established at Georgia College, she and other members invited all students regardless of race to join. In the process, they found that numerous students of color had never been approached by any other sorority. Thus, her work served an important function of connecting such students to one another and to civic life.
In keeping with her sorority's emphasis on service, she raised funds for the Keep A Breast Foundation, a nonprofit breast cancer organization. Her inclusive philosophy engaged several sororities and fraternities in a friendly competition to raise funds for breast cancer awareness. She has also led activities to support the well-being of disabled residents at the local Georgia War Veterans Home., including recruiting others to visit with female veterans.
Martinez's work in helping to found Mu Sigma Upsilon is a self-sustaining legacy that will continue upon her graduation. She has been an active leader among her sorority sisters, mentoring them every step of the way. Her work has laid the blueprint for Georgia College's evolution into a richer and more diverse student community.
Mu Sigma Upsilon is now a recognized and thriving sorority on Georgia College's campus that celebrates multiculturalism and diversity with an emphasis on service.
Share this post