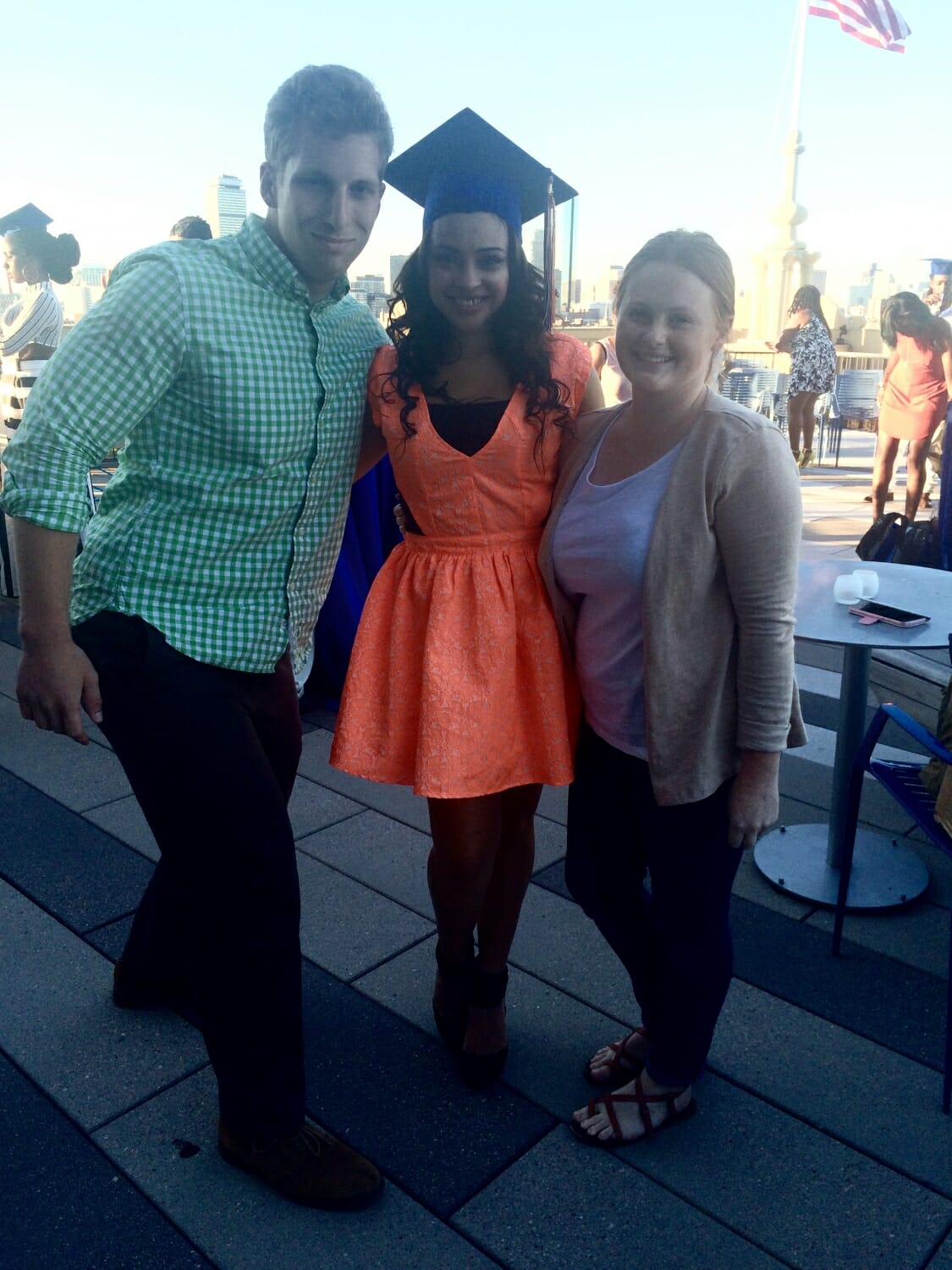 In celebration of AmeriCorps Week 2017 (March 4-11), Points of Light is recognizing some of the outstanding AmeriCorps members who currently serve or who have served in our Ready Corps, Frontline Families, Financial Opportunity Corps, and ServiceWorks programs.
As a young mother completing her GED program at College Bound Dorchester, Raquel Rios was working to figure out what her next step would be. That's when a ServiceWorks VISTA came to speak to her class and Raquel was immediately interested.
Starting as a Scholar in the program, Raquel was able to deepen her interest in service, becoming empowered to discover and use her voice to learn more about her peers and work with them to improve their community. In fact, the program was so meaningful to her she participated as a Scholar twice.
"Being a Scholar taught me leadership skills – how to be a leader, how to lead a group in a neighborhood community," Raquel says. "I was able to learn what goes into planning a project, organizing individuals, to breakdown tasks and responsibilities for a project, and I learned tools to help me communicate with others in a professional way."
After seeing Raquel blossom and take such a deep interest in service and leadership, one of the VISTAs from Boston Cares recommended she become a VISTA herself and inspire other young people to get more engaged. Raquel said her work as a Scholar fueled her passion for helping others and inspired her to grow the service movement.
"On the ServiceWorks AmeriCorps VISTA team and in her community, Raquel is a source of strength, positive energy, and inspiration," said Elsa Freer, senior program manager at Boston Cares. "She continues to elevate herself professionally through her communication style and manages to stay organized while navigating many variables in her professional and personal life. It has been wonderful to watch Raquel grow and develop her confidence through her participation in ServiceWorks."
Raquel wants to be an example to her Scholars, showing them they shouldn't feel stuck in one place, no matter where they are. Because of her experience, she knows she can build teams that together accomplish change.
As a VISTA, Raquel has built a strong relationships with Wanda, a Scholar alum. Wanda says "I am glad the Boston Cares ServiceWorks program is offered at College Bound Dorchester. ServiceWorks helped me and my fellow students gain experience understanding how we can better our community while working together as a class to come up with projects and learning leaderships skills, and how to better communicate with one another."
Since completing the program, Raquel has recruited Wanda to step into the program as a volunteer and Wanda has begun leading ServiceWorks sessions at Boston Cares ServiceWorks sites in Dorchester.
As she continues her year as a VISTA and inspiring others, Raquel pictures a career working with youth and community to implement change. "ServiceWorks has confirmed this is the right path for me," she said.
Share this post