Red Cross Volunteer Makes "Priceless" Connections Serving as Bridge for Diverse Communities
Meet Daily Point of Light Award honoree Sidney Murray. Read his story and nominate an outstanding volunteer or family as a Daily Point of Light.
As a volunteer with the American Red Cross for more than a decade, Sidney Murray serves as a bridge for underserved populations.
Helping individuals through the Southeastern Massachusetts Chapter of the Red Cross, Sidney is dedicated to reaching across diverse communities. Wearing many hats throughout his time with the Red Cross, Sidney is a leader whose volunteerism is effecting change through connection and inspiring others through hope, empowering members of his community for a better tomorrow.
What inspires you to volunteer?
My mother was very involved in volunteering, and taught me from a young age to be involved. Through service, I've witnessed the love of being the voice of the voiceless.
Describe your volunteerism with the Red Cross.
I'm a member of the Board of Directors for the Southeastern Massachusetts Red Cross chapter and the chairman of the Diversity and Inclusion Committee, where I work with local leaders and elected officials and advocate for issues our communities face. I also volunteer with Red Cross initiatives including Service to The Armed Forces and as a Blood Donor Ambassador. I also serve as a Disaster Action Team responder, where I help local people in their worst moment after experiencing a crisis like a residential home fire.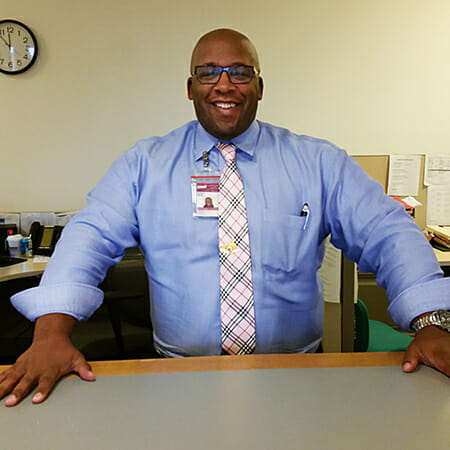 Share one personal story with me from your volunteerism.
When it comes to my volunteerism, I go places other people aren't comfortable going. For example, the LatinX community in our area told me they had concerns and issues that weren't being met, and that nobody had reached out to them in 20 years. That touched me, and ever since then, I've been going even harder because that's just one group, imagine how many other groups can I reach. By getting their voices heard, we are making a difference through action.
Why do you think it's important for others to give back?
Volunteering says a lot about your character. It gives you real perspective and you learn about people. I work just as hard volunteering, like I'm getting paid. Service is about the people, and making a real difference.
What's been the most rewarding part of your service?
It's been rewarding hearing people's stories. I always ask people to tell me the things that really happen to them, not the happy stories, but tell me the most challenging thing that's happened to you. It's an education you won't get from anywhere else. You won't get that from a podcast, the news or social media. The connection you make with others through volunteering is priceless.
How have you continued to volunteer throughout the COVID-19 pandemic?
The pandemic has allowed me freedom to do a lot of things virtually. We are currently doing some volunteer activities in-person, and some virtually.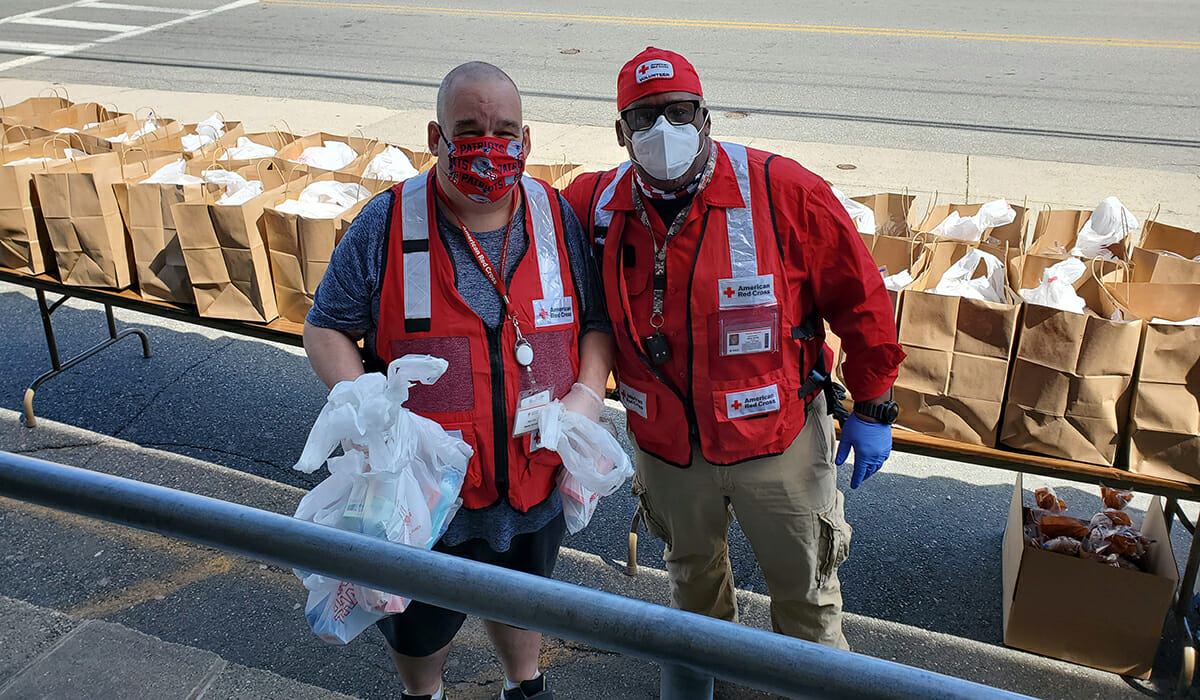 What do you want people to learn from your story?
Reach out to people that you would never reach out to. You will learn everything that you don't know.
In one word, what does volunteering mean to you?
Everything.
How can readers help?
We rely on volunteers from different backgrounds to reflect the communities that we serve. Please visit the Red Cross website for more information about how you can help.
Do you want to make a difference in your community like Sidney Murray? Find local volunteer opportunities.
Share this post