Retired California Teacher Connects Cancer Patients with Marrow Donors, One Drive at a Time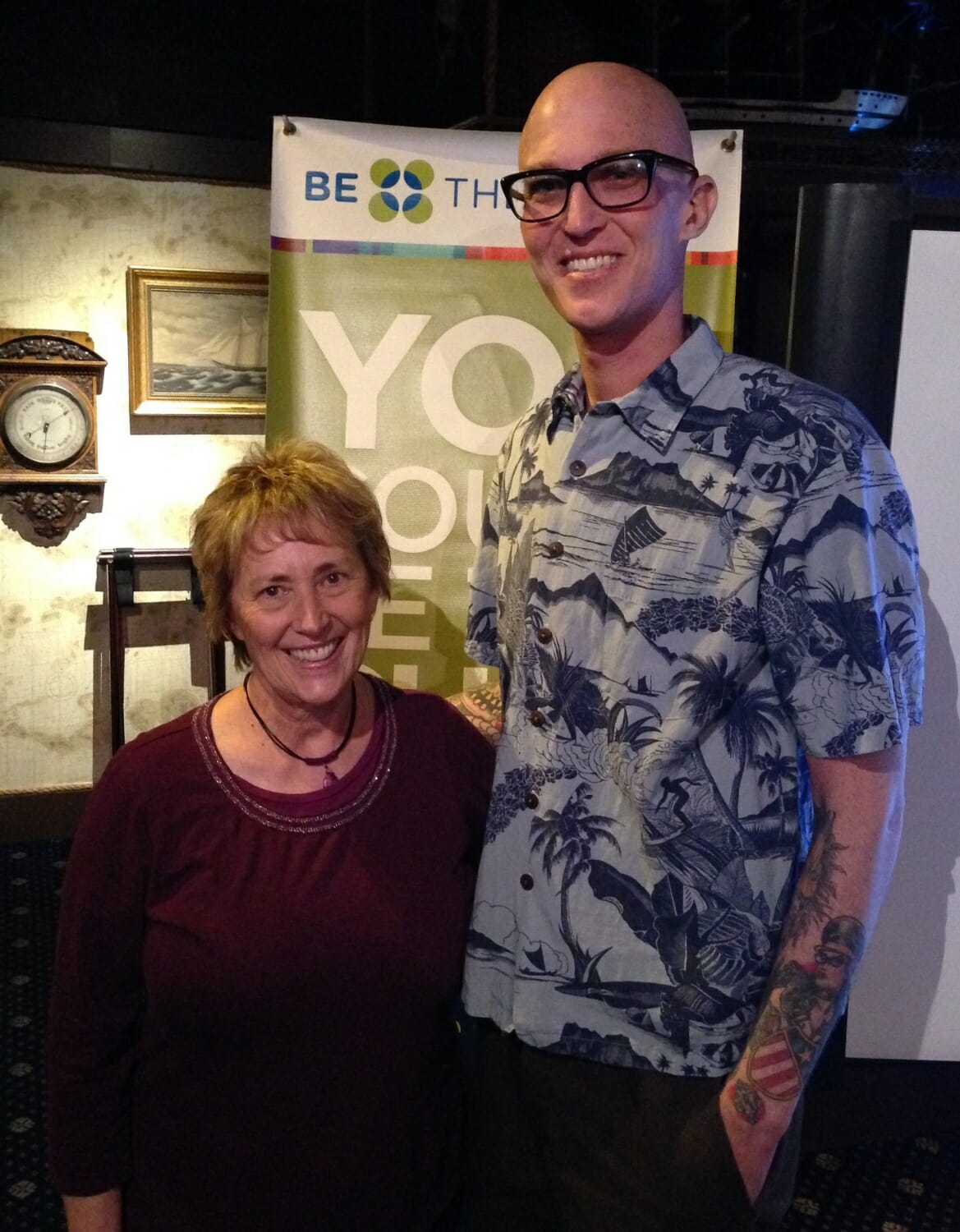 Marcia Diefendorff is a volunteer ambassador for Be the Match, a nonprofit organization operated by the National Marrow Donor Program (NMDP) that finds, registers and connects donors with patients for a life-saving marrow or stem cell transplant. For five years, Marcia has volunteered at local drives and even hosted her own where she educates people about the NMPD and helps people register. Marcia has been described as one of the most generous, thoughtful and committed volunteers by her peers, and is today's Daily Point of Light Award honoree. Points of Light spoke with her to learn more about her work with Be the Match.
I heard that your volunteer work with Be the Match started when a close family friend of yours was diagnosed with leukemia and needed a bone marrow transplant. Can you tell me a little more about that?
When Jason was first diagnosed, I, of course, wanted to register to see if I could be match. I discovered that Be The Match registers people between 18 and 44 years of age because the success rate is greater there. I said because I'm older than that (we call it being "over-qualified"), I'll do something else. So shortly before he found his match, after he went through chemo and that didn't work, I did my first drive. Now, I became what they call a volunteer ambassador, which means I'm able to do my own drives. It's easy work. I loving going out and meeting people, being educated.
What motivates you to help others and volunteer?
First of all, it's interesting to go meet people, unique people from all walks of life. Kings and paupers, I always say. We've been to sport complexes and businesses, we've been to Apple and Google, so you meet people from all walks of life and it's really nice to educate people. Even if they're over the age of people we register, we have a chance to educate them and maybe they have family members that might be interested. That happens often.
Describe your role with Be the Match.
I either go to a drive that has a Be the Match volunteer and I just assist or I bring all the materials and do a drive by myself. The materials include educational materials and pamphlets. They also include registration materials where they fill out a registration form, and once that's filled out, they have a swab kit. They swab with four Q-tips and that collects their DNA. They swab four quadrants inside their cheek and send that off to be tested. Then they're placed on the registry to see if they can be a match for somebody someday.
What's the most rewarding part of your work?
The most rewarding is meeting all kinds of people. It's fun to talk to them and educate them. The other thing is that in the back of my mind, I'm thinking, someday, one of these people that register may save someone's life and that, of course, is very rewarding.
Why do you think it's important for people to volunteer, for whatever cause it may be?
It is just so rewarding. I was an educator. My teaching career stands 40 years. So in retirement, you look at everything, and say, "Well, what would I like to do to stay busy in retirement?" I think it's so important to stay active, keep your mind active. I think it's important to be out and socialize with people. I think some good comes out of that. I think Dr. Phil said when you give good, you get good. It's just a great feeling.
Can you describe in 5 words or less how volunteering makes you feel?
I'm a game-changer.
Why?
Just because of the education part of it. Most people don't know and telling people about the organization and what they do is, I think, game changing.
It seems as if a lot of people are scared to donate bone marrow because they heard it's painful, but do you think the pros outweigh the cons?
Definitely. I tell this to people all the time. I have met recipients of donations and donors who have donated and the joy in those people is unbelievable. You stop to think "Okay, I have life because someone decided to do this for me." Then the donor says, "Oh my gosh. It took absolutely nothing out of my lifetime to give someone else life by doing this." So it just brings such joy on both sides.
What do you want people to learn from your story?
I want them to learn about Be the Match and go to the website. If they go to a drive, I'd like them to join.
How can people find if there's a drive near them?
Most drives are done through organizations. But they don't have to go to a drive. They can register online on the website and have a swab kit sent directly to their home.
How long do you plan to keep volunteering with Be the Match?
As long as they'll have me!
Do you want to make a difference in your community like Marcia? Join the marrow registry by visiting Be the Match or visit All for Good to discover local volunteer opportunities.
Share this post