Retired Hospital Administrator Leads Multiple Nonprofits in Making an Impact on Her Rural Virginia Community
Meet Daily Point of Light Award honoree Inez Arnett-Ferrer. Read her story and nominate an outstanding volunteer or family as a Daily Point of Light. 
Inez Arnett-Ferrer worked for New York Presbyterian Hospital for 40 years before retiring and moving with her husband to rural Virginia. Looking for activities to fill her former workdays, she started accepting offers to join different organizations, the first of which was Literacy InterActives, an organization that provides interactive learning and bridges communities.
In 2017, Inez was diagnosed with breast cancer. After getting treatment, including a mastectomy, she felt a regenerated sense of purpose in serving others. Over time, she has come to run both her local food pantry as vice president of the board and her chapter of AARP, as president. The former has seen food distribution increase from 13,000 lbs to 19,000 lbs under her leadership with the number of volunteers almost doubling. She also works on multiple historic projects that memorialize the overlooked figures of history.
In fact, her dedication is so strong that her family sometimes has to remind her to take care of herself as well, to relax in her garden or at her book club. While she may no longer pick up a paycheck each month, she is, no doubt, working. It was her strong belief in benevolence that led Inez to the nursing field and eventually to hospital administration. After a lifetime of helping others through her vocation, she continues to lend a hand in the community she lives in.
What inspires you to volunteer? 
I don't want to say that I'm a very religious person, but I do have a religious background. I was born and raised in the Baptist church. So, I've always had the feeling that I was put on this earth to serve God to do things that he wants me to do better mankind. From a very young age, I always volunteered for different organizations to try to do something for others as opposed to just myself.  
Describe your volunteerism. 
I am the president of our local AARP chapter. Right now, we're working on a couple of different things in order to benefit the seniors in our community. We're working with the National AARP to inform seniors about Social Security and Medicare. We also have monthly meetings during which I try to have guest speakers who will give us information to help better our lives. In February, we invited a lady to talk to us about taxes and finances.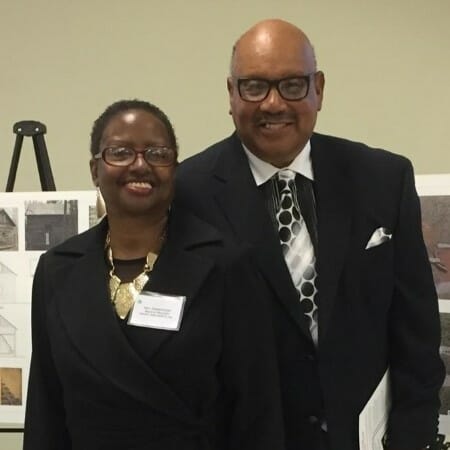 I'm the vice president of the board of the Clarksville Food Pantry. We operate twice a week, plus Saturday. Ten church organizations and one community organization service it every time we're open. My job is to schedule them for the days that they're supposed to serve as well as about 25 community volunteers who rotate in and out as we need them.  
I'm also a board member for Literacy InterActives. One of our main projects is restoring a historic cabin here in Mecklenburg County. It's called the Parker Sydnor Historic Log Cabin, and we started working on it in 2010. As the community liaison, I keep the community updated on our progress as well. 
What is the St. John Baptist Church Restoration?
I recently became the project manager on that. We realized that there may be deceased enslaved individuals whose graves are in one part of the cemetery associated with our church, so we're trying to get some assistance in determining if that's true. And if it is, we want to have that section preserved and memorialized. 
What's been the most rewarding part of your work? 
The most rewarding part is when I can complete a project. I know what my aim was to set out and do, and it has come full circle to fruition. It's the sense of accomplishment. 
What have you learned through your experiences as a volunteer? 
I've learned that people recognize what you do, that they are appreciative of what you do and that they are grateful knowing that there are people out here who care about other people.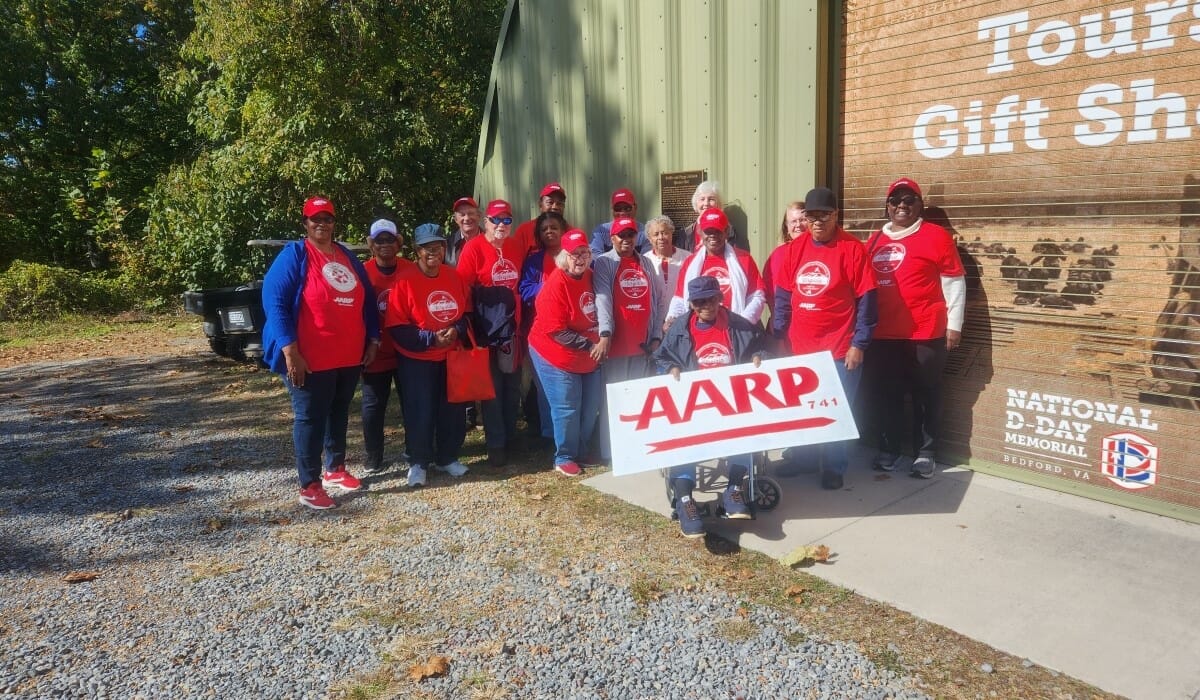 Are there any future partnerships, programs or events that you are excited about?
AARP is working on a shredding event for the community where we will set up a big shredding machine in the street somewhere, and people can just come and bring whatever important papers they need to have shredded. It'll be open to the community sometime in May.  
Overall, I just want everything that I'm working on to come to fruition, especially the work that I do for AARP. AARP is an organization that's very close to my heart, because as seniors, both me and my husband are looking for a quality of life while we're still here on earth. So, I really and truly have been enjoying my work with them. 
Why is it important for others to get involved in causes they care about? 
I believe God wants us to be benevolent to others. It's something that he has mandated for all humans no matter race, religion, color, creed. We all have to reach out and be benevolent to our neighbors, to our family and to others in general. 
What do you want people to learn from your story?
Humanity is a very important aspect of life. If you don't think about your fellow man and how they're being affected, then you can't think about what's going on with yourself. You can't be selfish in your thought process. You have to think about others. And when I say others, I mean what's happening with your family, what's happening with your neighbors, what's happening in the world at large.  
Do you want to make a difference in your community like Inez? Find local volunteer opportunities. 
Share this post