Retired Teacher Finds Joy in Educating National Park Visitors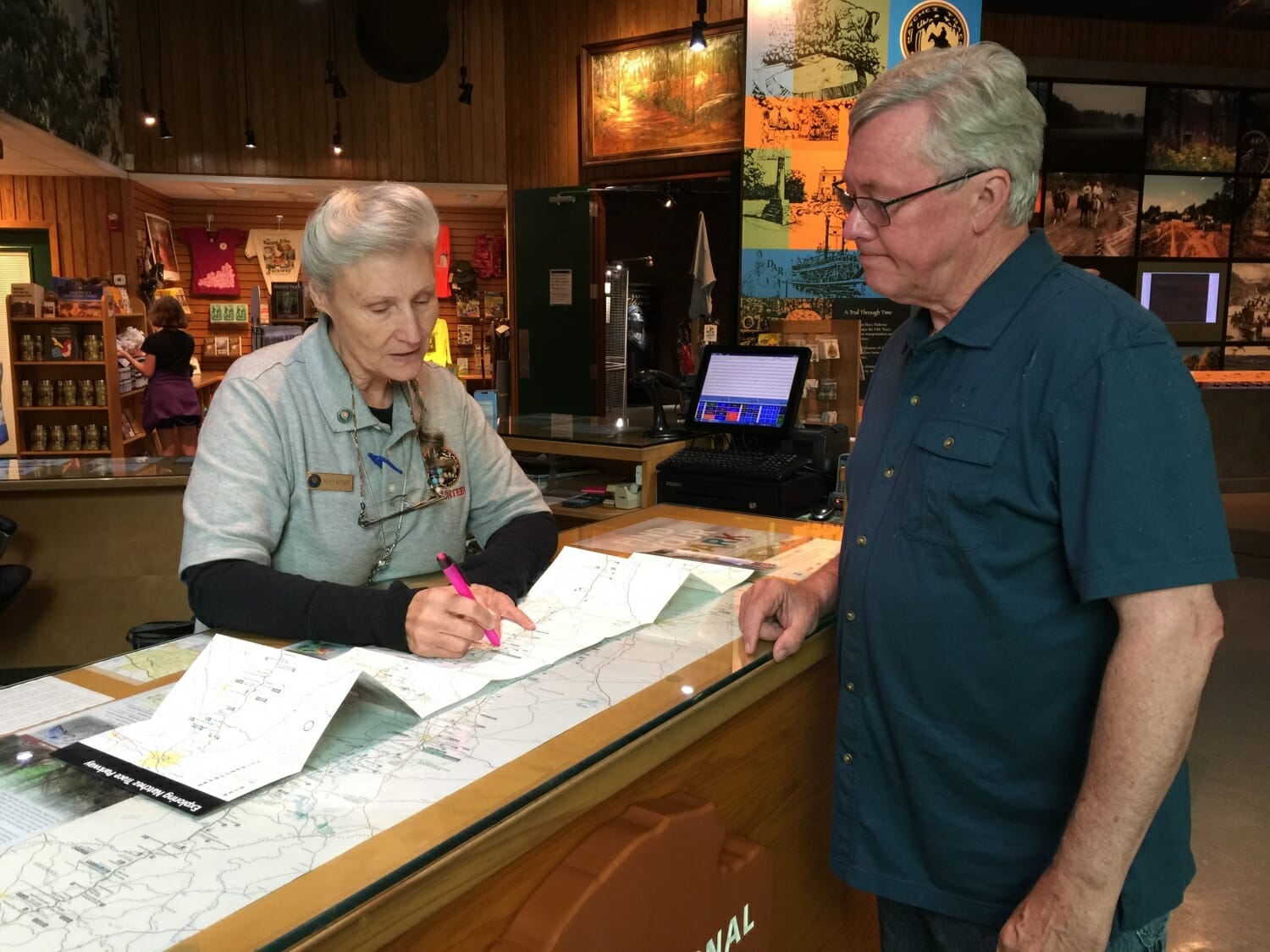 When Kathy Nethery and her husband first visited the Natchez Trace Parkway, they fell in love with its Meriwether Lewis Campground. When she learned the campground had no host, though, it prompted her to ask about assuming a volunteer role closer to home.
Today, Kathy is the campground host and visitor interpreter at the 18-site Jeff Busby Campground, one of three official Natchez Trace Parkway campgrounds, in Mississippi. It's a position she pursued, she said, because she wanted to know more about the 444-mile Parkway that runs through Tennessee, Alabama, and Mississippi — and she wanted to share what she found out.
"Volunteers work for the pure pleasure of giving and being useful," Kathy said. "Their hearts are in learning and sharing what they've learned."
Since 2015, Kathy has completed more than 800 volunteer hours. She works closely with park rangers to keep track of visitor statistics, report maintenance needs and violations and conduct light clean-up. She also answers visitor questions and gives directions in person and over the phone, as well as presents programs on the Parkway. All total, she spends 32 hours at the Parkway weekly and routinely interacts with 125 park visitors daily.
Kathy begins each day by raising the flag and preparing to show visitors a 15-minute film about the Parkway. She's, then, ready to greet visitors and help them learn as much a they can. In gratitude, many visitors have left Kathy glowing reviews in the visitors' log.
As a retired teacher, educating others about the Parkway's history is an opportunity to continue her passion for sharing knowledge. It's also an easy way to learn more about her Native American heritage. Kathy comes from Cherokee descent, but she also disseminates information about the Chickasaw, Choctaw and Natchez tribes.
The time she spends helping visitors at the Parkway is so enjoyable, she said, that she has no plans to quit. Kathy said she'll continue her volunteer activities with the National Park Service as long as they need someone to fill her position.
"We need our parks, and our parks need us. We need to never forget the history and the things that made our parks great," Kathy said. "And, our national parks are loaded with history."
Do you want to make a difference in your community like Kathy? Visit All For Good to discover volunteer opportunities in your area.
Share this post