Illinois Man Uses Nostalgic Tunes to Bring Joy to Fellow Retirees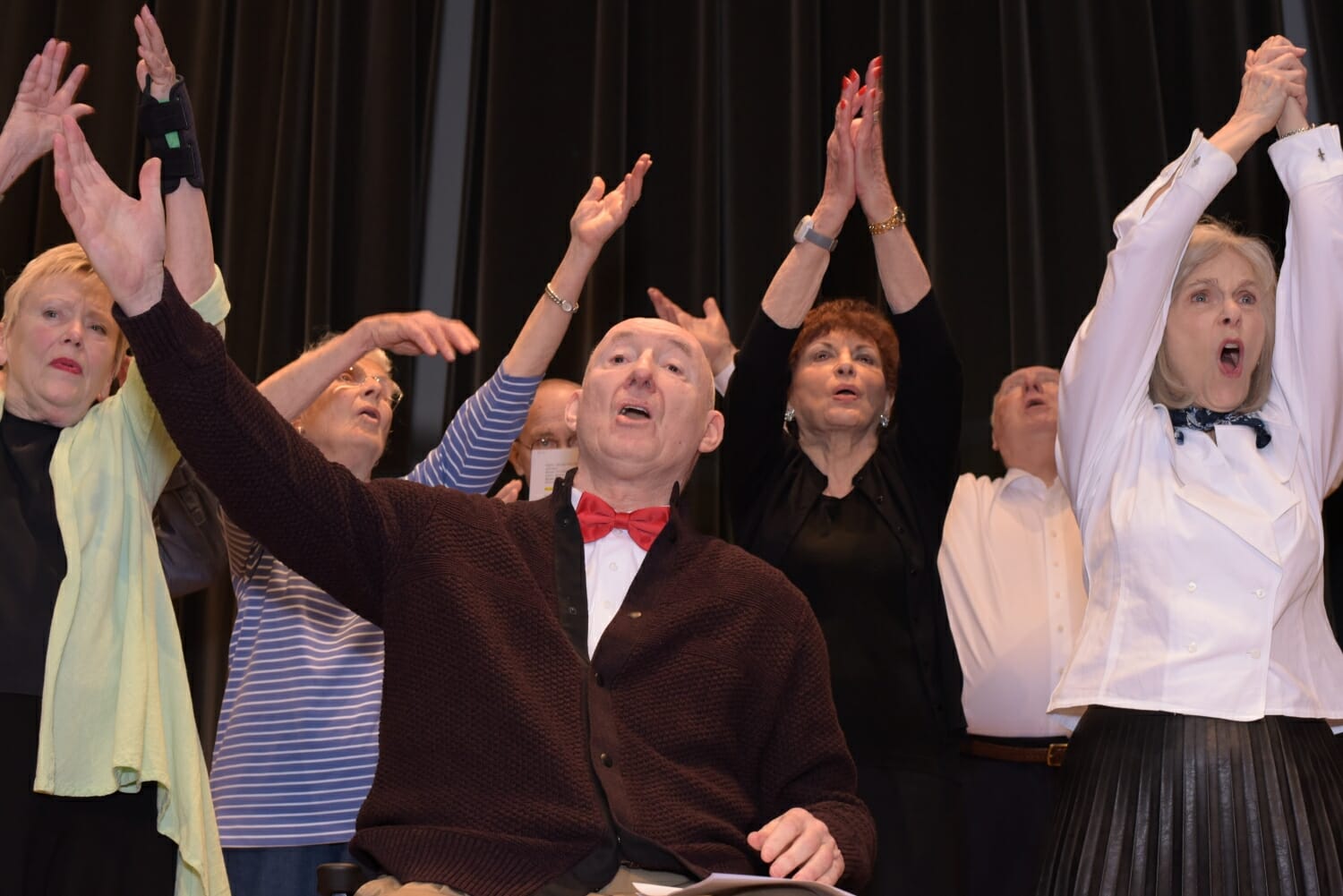 Few things send a person down memory lane faster than music. Often, a tune brings back thoughts of happy, younger times, prompting foot taps and smiles.
That reaction is the impetus and goal behind the "Music in the Mornings" program Bruce Smith created at The Garlands of Barrington retirement community in Illinois. It's nostalgic for community members whose average age is between 80- and 85-years-old.
"These songs bring back floods of memories," he says. "Members think and talk about where they were and what they were doing 30 years ago."
Bruce, a 75-year-old community member himself, started the monthly "Music in the Mornings" program in 2015. For each installment, held in The Garlands' 40-seat, high-resolution theater, he searches YouTube for music that appeals to his generation, such as classical, Broadway hits and Big Band.
With assistance from the retirement community's assistant director, Bruce, who has muscular dystrophy and is wheelchair-bound, creates a 2-hour video loop for the show that lasts from 9 a.m. to 11 a.m. Individual videos run roughly 3 minutes, giving members a wide variety of music to enjoy.
The events are so popular, he says, there are often two or three showings with no empty seats.
Bruce also holds a leadership role in the community as the Member Advisory Council chairman. The council is the liaison between members and Garlands's leadership. Terms last three years, Bruce says.
It's a position he takes seriously.
"If you're living somewhere 24/7, and it's your home, you're invested in it," he says. "You want to make it something you can all be proud of."
During his term, Bruce has led the push for more security cameras in the community, as well as the switch to using transponders — instead of access cards — to open the garage. The latter move helps members avoid extreme weather exposure from rolling down their windows when coming home.
These volunteer activities keep him busy, and Bruce says he doesn't plan to quit.
"I'm not reluctant to volunteer. I jump into things feet first," he says. "When I was working, I was up to my eyeballs with my job. Now, I have time to volunteer."
Share this post