Revitalizing Chicago's South Side: Volunteer's 13-Year Commitment Enriches Community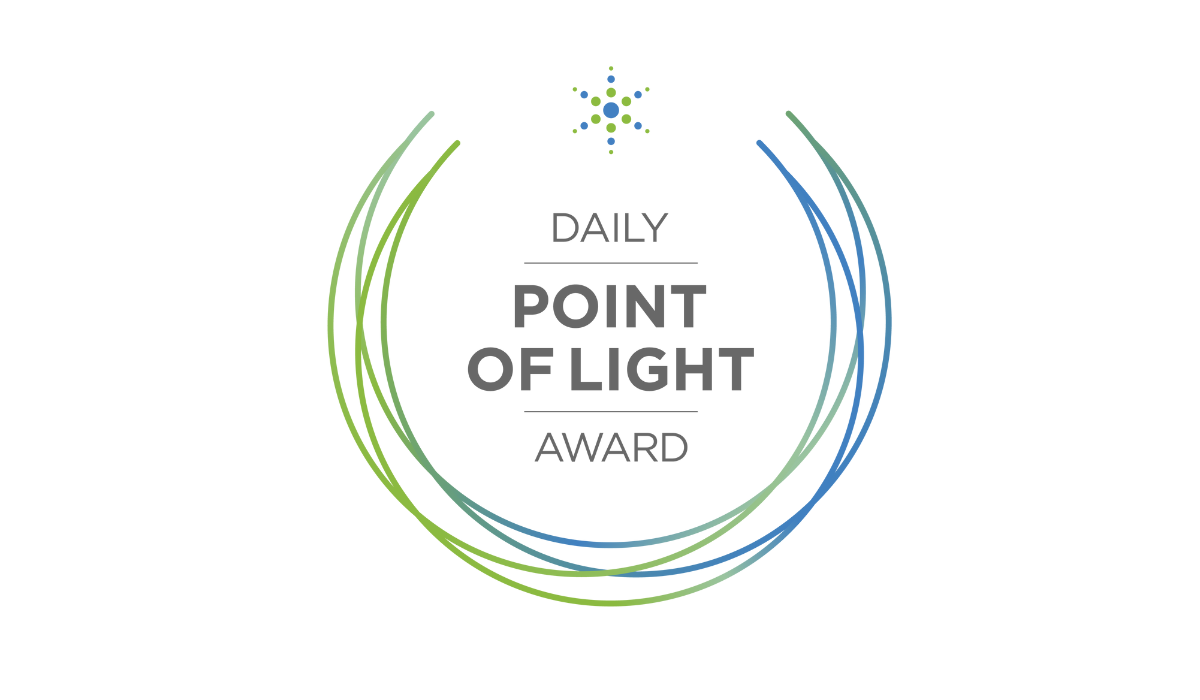 Meet Daily Point of Light Award honoree Joyce Donaly. Read her story and nominate an outstanding volunteer or family as a Daily Point of Light.
Chicago, particularly its South Side, has had its fair share of negative publicity due to its high crime rate. For those who only know the area from news stories and Hollywood portrayals, it might be hard to grasp why Joyce Donaly has such a deep love for her city. 
But Joyce sees beyond the headlines and stereotypes. "People here are just like everyone else," she said. "They're working hard to support their families, going to work every day, and trying to make a living. There's beauty here, and there are caring people." 
Little does Joyce know that she is a key player in bringing that beauty to life. Since 2010, she has dedicated herself to volunteering with Chicago Cares, a nonprofit organization that connects prospective volunteers with various projects throughout the city. Just a year into her journey with Chicago Cares, Joyce became a volunteer leader, mobilizing and inspiring others to embrace the organization's mission and realize their impact.  
In the past three years alone, Joyce has participated in more than 400 volunteer engagements, contributing a total of 926 hours. Among those many projects, the Read-With-Me program holds a special place in her heart. "We would read with students and do craft projects together," Joyce explained. "Since it's difficult for teachers to provide that one-on-one time with students, we were able to give them that individualized attention. And I was able to see students changing throughout the school year. It was really heartwarming to see."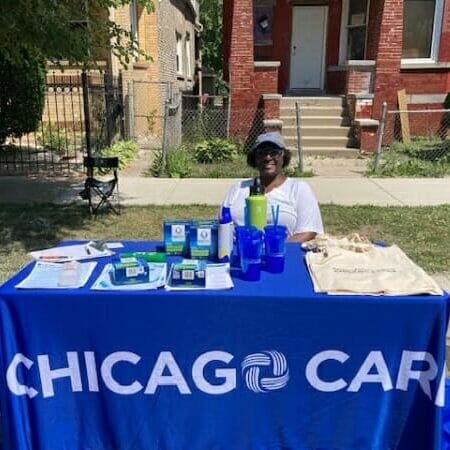 Another one of her favorites is Breakfast and Bingo, where Joyce and fellow volunteers would cook breakfast for senior residents at assisted living facilities and play bingo with them. Joyce's volunteerism extends further, including teaching students about nutrition and preparing healthy meals, supporting Get Out the Vote initiatives, exploring Black history in Chicago, and nurturing the next generation of volunteer leaders through peer-to-peer mentorship. 
"It's important to me to volunteer in the community in which I live because it ensures that it continues to be a vibrant community and that people have the resources they need to thrive. Volunteering and supporting the people here means they're able to have a good education, to be able to feed themselves and have economic stability and that's important to keep the community alive," Joyce said.  
As the manager of volunteer engagement at Chicago Cares, Kathryn Nathenson has witnessed firsthand the extraordinary nature of Joyce's passion for volunteering.  
"Volunteers like Joyce are literally the heart of our work. They make the magic happen," Kathryn said. "Whether as a volunteer or volunteer leader, Joyce brings such a beautiful spirit to all of the programs she attends. She radiates positivity and is always willing to jump in and try something new even if it's something she's not used to or comfortable with. We love that about her."  
With hundreds of volunteer projects under her belt, the number one piece of advice she gives to new volunteers is this:  
"Have fun. If you come into it with the right heart, the right spirit, you'll get as much out of it or even more than the people you're serving," Joyce said.  
Do you want to make a difference in your community like Joyce? Find local volunteer opportunities. 
Share this post