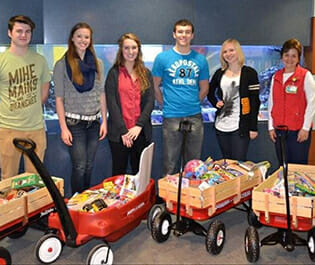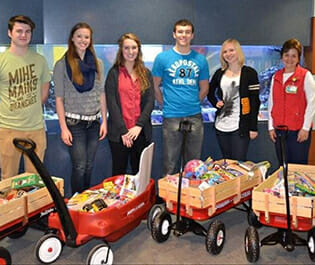 Rosie Westerbeck of New Bremen, Ohio brings smiles to the faces of children and helps to ease the burden of their stay in hospitals through her Red Wagon Campaign.
Westerbeck joined forces with the Children's Miracle Network Hospitals to start a local Red Wagon Campaign to benefit youth served by Dayton Children's Hospital. Through Westerbeck's initiative, she collaborates with local businesses and schools to secure donations of arts and craft materials, toys and other fun items for children staying at the hospital. Westerbeck places red wagons throughout the community and in schools to collect donated items for the patients. In addition, she collects donations of little red wagons that not only help transport the donated materials to patients in the hospitals, but also helps transport children throughout the facility to receive their treatments.
Westerbeck started the Red Wagon Campaign because she had a desire to make a difference. As a result, Westerbeck's initiative has not only filled a community need, but it has inspired other businesses and students to serve and give back their community.
Share this post