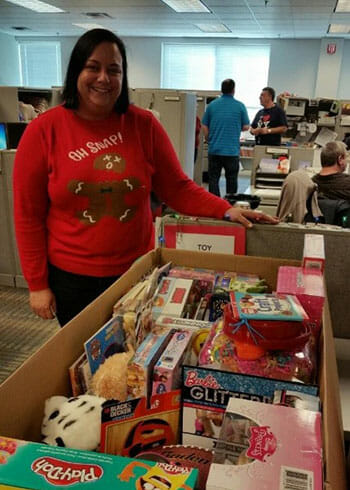 The effects of Hurricane Mitch in 1998 were some of the worst in Honduras history. It resulted in thousands of deaths, over 2 billion dollars in damage, and over 1 million people homeless. Almost 20 years later, unfortunately, not much has changed.
Aware of the devastation is Sarah Wijnen-Reims. She traveled to San Pedro Sula, Honduras, on a Mission Trip to give people a special gift. Not one that is monetary or material — instead, it's a gift of compassion, the gift of volunteering.
Sarah spent seven days providing a sense of hope and happiness to the people of Honduras. She helped deliver food and water to starving civilians, and even assisted with a toy drive that placed smiles on children's faces for the very first time.
With the devastation still existing two decades later, it's going to take a unified effort to restore Honduras. And that effort, as Sarah has shown, comes in the form of volunteering.
"I try to tell my children always to give more than what is expected," says Sarah. "Because someday you may find yourself in a situation where you may need a helping hand."
With Sarah preaching to her daughters the importance of volunteering, they have fully adopted the act of selflessness. So much so that they are paving their own path as volunteer vanguards.
Sarah is plagued with a rare blood disorder called ITP, characterized by a low count of platelets in the blood which can cause excessive bleeding. Wanting to assist, her daughter organized a blood drive at the Central Blood Bank in Pennsylvania resulting in 25 blood donations.
Whether it's helping restore land in Honduras, or organizing blood drives domestically, the gift of volunteering is truly a gift that keeps on giving.
Share this post