Saying "Bye Bye" to Plastic Pollution, Teen Volunteers to Help Underserved Communities
Meet Daily Point of Light Award honoree Karina Samuel. Read her story and nominate an outstanding volunteer or family as a Daily Point of Light.
As sea levels rise, chronic coastal flooding and increased storm surges due to global warming have become familiar concerns for South Florida residents, says 15-year-old Karina Samuel. The Coral Springs, Florida teenager adds that poorer communities have been disproportionately affected by climate issues, an inequity that she decided to address through service.
Launching the Florida chapter of Bye Bye Plastic Bags (BBPB) in 2019, a youth-led global organization whose mission is to raise awareness about the harmful impact of plastic on the environment, animals and health, the rising high school junior counts about 70 volunteers across Miami, Tampa and Key West – all working to make the Florida coast healthier. Helping to raise more than $10,000 for BBPB thus far, Karina is changing her community, one plastic bag at a time.
What inspires you to volunteer?
I have a passion for helping underrepresented voices and trying to make as much of a difference as possible when I can. I've always been invested in climate justice, and living in Florida, I've seen the effects of inequalities and how they disproportionately affect poorer communities.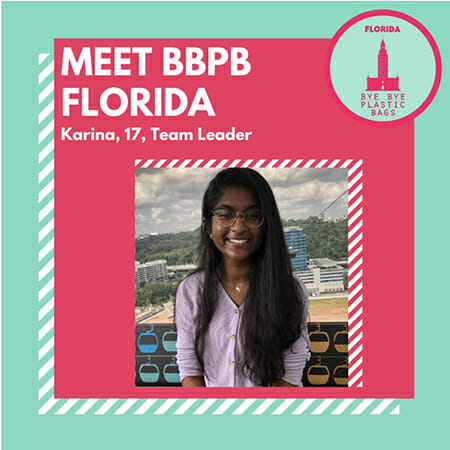 Describe your role with Bye Bye Plastic bags.
As founder of the Florida chapter for BBPB, I fundraise, maintain communications with volunteers and other chapters across Florida and I participate in monthly meetings with our global heads. Also, we hold weekly organized beach cleanups and I've published research and articles in Green Zine.
Share one personal story with me from your volunteerism.
Everytime we go out for cleanups and see the trash and negative impact people make when they are careless, it's a constant reminder that we need to do more. We always see plastic water bottles during the cleanups. Also, soda cans and plastic wrapping from food containers and take out.
Why do you think it's important for others to give back?
I'm not the person who will feel the majority of the negative implications from climate change, and that's why climate justice is so important. It disproportionately affects poorer communities, people who can't go out and volunteer for change. Those who are capable of volunteering have the responsibility to go out and address these different community problems.
What's been the most rewarding part of your service?
It's rewarding seeing the community and bonding experience every time we complete a cleanup, and feeling accomplished when our area of the beach is clean.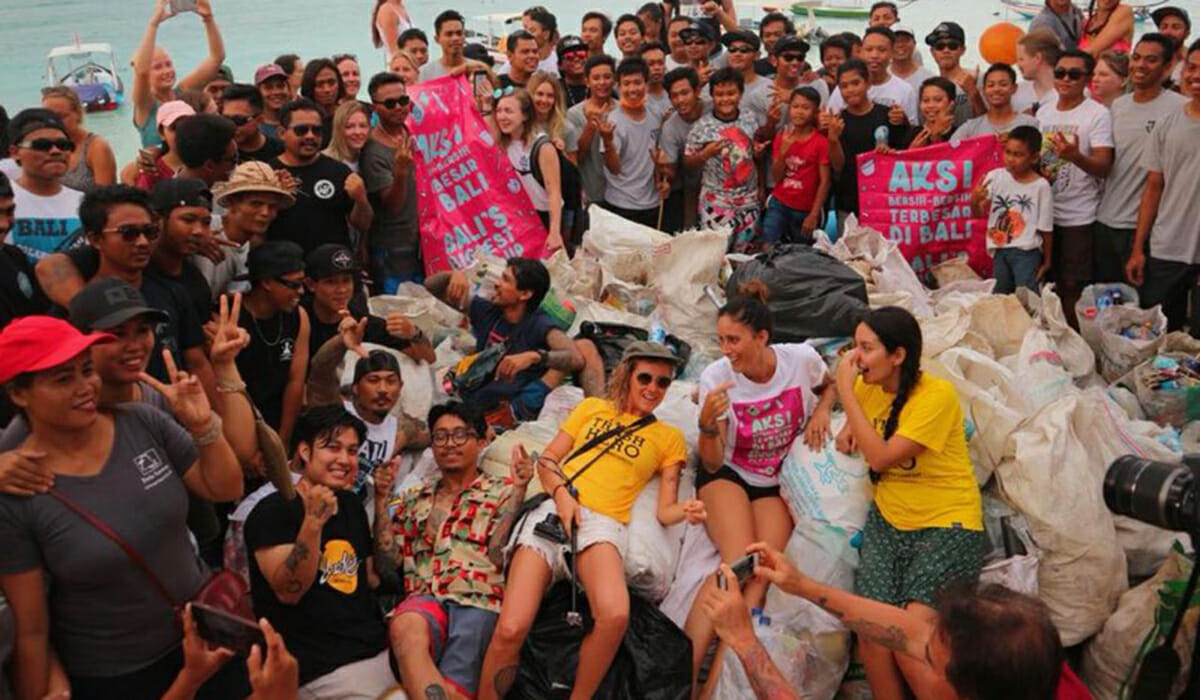 In one word, what does volunteering mean to you?
Satisfaction. It's a very satisfying feeling to know we worked together to accomplish a goal and it went well.
When you're not in school or volunteering, what do you do for fun?
I play volleyball and tennis. I also go to the beach. My favorite beach to visit is South Beach in Miami.
How can readers help?
Please visit the Bye Bye Plastic Bags website for more information about how you can help.
Do you want to make a difference in your community like Karina Samuel? Find local volunteer opportunities.
Share this post