Teen Recycles Art Supplies to Benefit Earth & Underprivileged Children
Meet Daily Point of Light Award honoree Anaisa Acharya. Read her story and nominate an outstanding volunteer or family as a Daily Point of Light.
17-year-old Anaisa Acharya says she's always been interested in art, gravitating towards painting and coloring as a creative outlet in her life. The Naperville, Illinois rising high school senior, a first-generation American, is now providing that same opportunity to underprivileged children around the globe by providing them with recycled art supplies.
Founding Colors4Change in 2019, Anaisa donates art supplies ranging from colored pencils to crayons to children in need at local hospitals, homeless shelters, schools and partnering non-profits. The teen says not only is she able to help children with her recycled art supplies, but the environment as well, saving discarded, non-biodegradable crayons and giving them a second life. Helping hundreds of children across greater Naperville and internationally and donating more than 922 pounds of art supplies thus far, Anaisa is changing her community and beyond through her volunteerism.
What inspires you to volunteer?
I'm extremely privileged to have everything at my fingertips. I never had to worry about what colors I could buy for my artwork, or if I had the ability to go to school and have an education. I noticed nonprofit organizations provided basic necessities to underprivileged children, but I wanted to provide something creative and fun for those who don't have as many opportunities.
What kind of art supplies are you recycling?
We donate crayons, colored pencils, markers, pens, pencils, paper, crafts, backpacks, book bags and pencil cases. One time, we got crayons that were melted into different Christmas designs. We assembled little Christmas crayon donation packages to bring to local homeless shelters. We are helping to preserve the environment by recycling these art supplies, as some – like crayons – can take anywhere from decades to a century to decompose.
Describe your role with Colors4Change.
As founder and CEO, I make sure that the entire organization is working together. I delegate tasks among my board members, organize fundraisers, work with volunteers and manage our publicity. I contact international and local organizations to solicit donations, and also manage our art supply package distribution. Lastly, I've helped train and head the New Jersey chapter of Colors4Change, which just launched in 2020. We donate to local facilities in Illinois and international organizations as far away as the Adibasi Welfare Society in India, Baileys Basic School in Jamaica, SOS Children's Villages in Greece and ActionInAfrica in Uganda.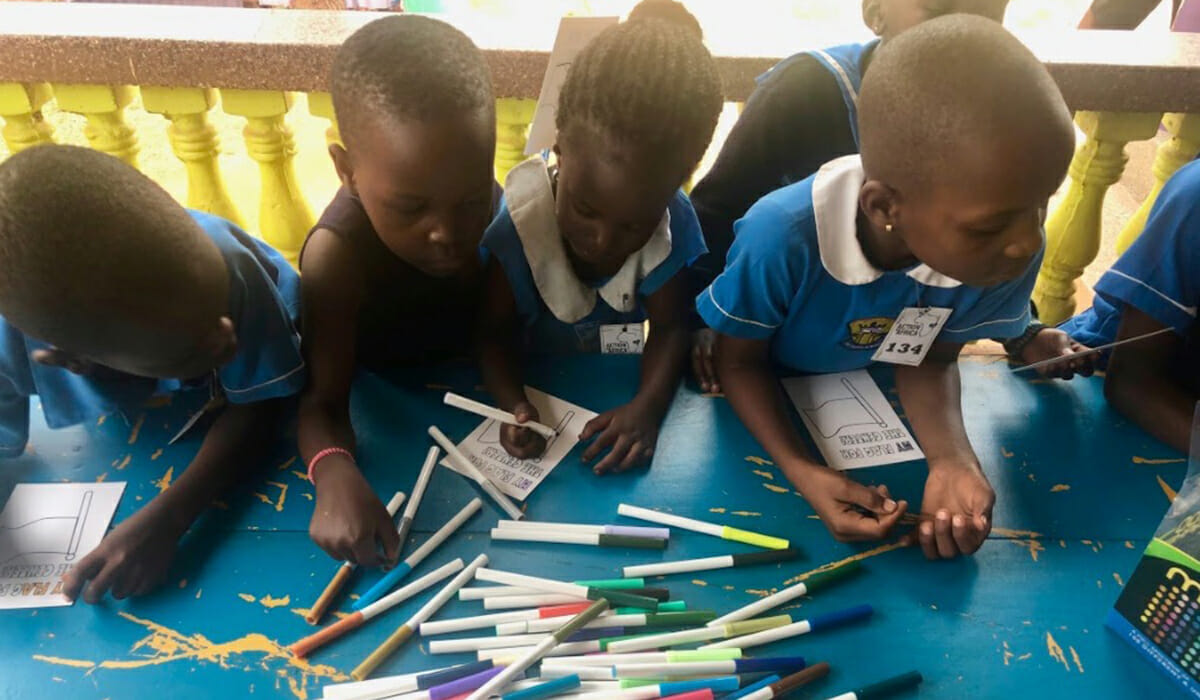 Share one personal story with me from your volunteerism.
The Lazarus House asked me to drop off art supplies at their women's shelter, and when I walked in the door, there were three little kids sitting at the table. I was holding a box of crayons and colored pencils, and they got really excited. Many underserved facilities don't have the luxury of purchasing art supplies because their priorities are food, clothing, shelter and education. We are helping organizations to foster creativity within children, which can in turn help children to develop mentally, socially, and emotionally, boosting young kids' abilities to analyze, problem solve and improve their fine motor skills. That was a moment of feeling super grateful and so happy that I was able to make a difference for someone else.
Why do you think it's important for others to give back?
It's so important to give back and dedicate your time, efforts and money to help someone who really needs it. If you're in the position where you're able to give back, consider how important it is to help people who are in much worse living situations than us, and who don't have the means to provide for themselves and their children.
Explain how your service has shifted due to the Covid-19 pandemic.
We've shifted focus to provide food and cleaning supplies to local homeless shelters. We've also raised over $5,000 to buy surgical masks for nursing homes. During the pandemic, I dropped off masks at Tabor Hills, a senior assisted living facility. The ladies at the front desk started crying because they hadn't received any supplies. I was extremely touched, and I didn't realize that so many people in my own town were going out and risking their own lives to help others. That was a really great volunteer moment for me, to realize how much of an impact I'm really making.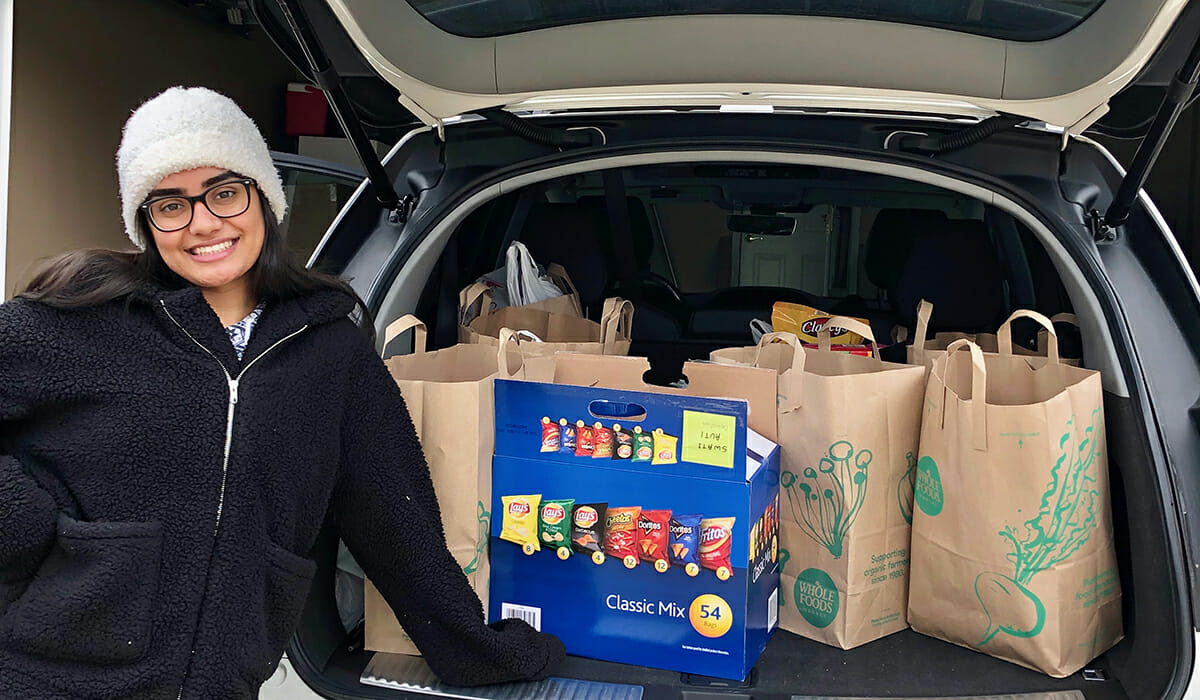 In one word, what does volunteering mean to you?
Fulfillment.
When you're not in school or volunteering, what do you do for fun?
I extremely love traveling, although it's not possible in this moment. I love fashion and photography. I write about important social topics and lifestyle topics on my blog. I have photoshoots with my friends and hang out with them.
How can readers help?
Please visit Colors4Change's website for more information about how you can help.
Do you want to make a difference in your community like Anaisa Acharya? Find local volunteer opportunities.
Share this post