Decade After MS Diagnosis, Volunteer Moves Mountains to Ease Path for Others
Meet Daily Point of Light Award honoree Diane Kramer. Read her story and nominate an outstanding volunteer or family as a Daily Point of Light.
October 6, 2010 was the day Diane Kramer's story began, the turning point for a young wife and mother of two who'd just received a devastating medical diagnosis of multiple sclerosis. "I wasn't given any information outside of this MS diagnosis," says the 36-year-old State College, Pennsylvania resident. "I had a neurologist who told me that I'd be in a wheelchair in a year. He sent me a catalog of wheelchairs and hospital beds so I could prepare." In a twist of fate, an ad for the National Multiple Sclerosis Society in the back of that magazine prompted Diane to reach out for resources, a pivotal moment for Diane and the hundreds of other MS survivors who she's gone on to help in the years since.
As a volunteer for the nationwide organization, dedicated to helping people affected by MS, Diane, a former nurse, has connected MS survivors to resources, served as a source of support and advocates for change for those moving every day in the fight for their lives. Most recently, joining the call for help in the immediate wake of the pandemic outbreak, Diane has extended her volunteerism by sewing thousands of masks for residents in 48 states across the country.
What inspires you to volunteer?
When I was initially diagnosed, all I had been handed was a diagnosis, nothing else. I felt completely alone. Even as a nurse, knowing a lot about a lot of different things, I had no idea what my next step was. Ten years later, the chaos of the day I was diagnosed is the fuel. I live for the day that we don't do that anymore to people who are recently diagnosed.
Describe your role with the National Multiple Sclerosis Society.
As a volunteer, I wear a lot of hats. I am an MS activist, district activist leader, and I advocate for change at the state level. I serve as a trustee for the Pennsylvania Keystone Chapter for the National MS Society. I write articles for the MS Connection blog, and generally work to raise awareness. I am an MS support group leader here in State College and have interactions with people who are still having the same conversation I had when I was diagnosed. I'm there to help when there's nowhere else for them to turn.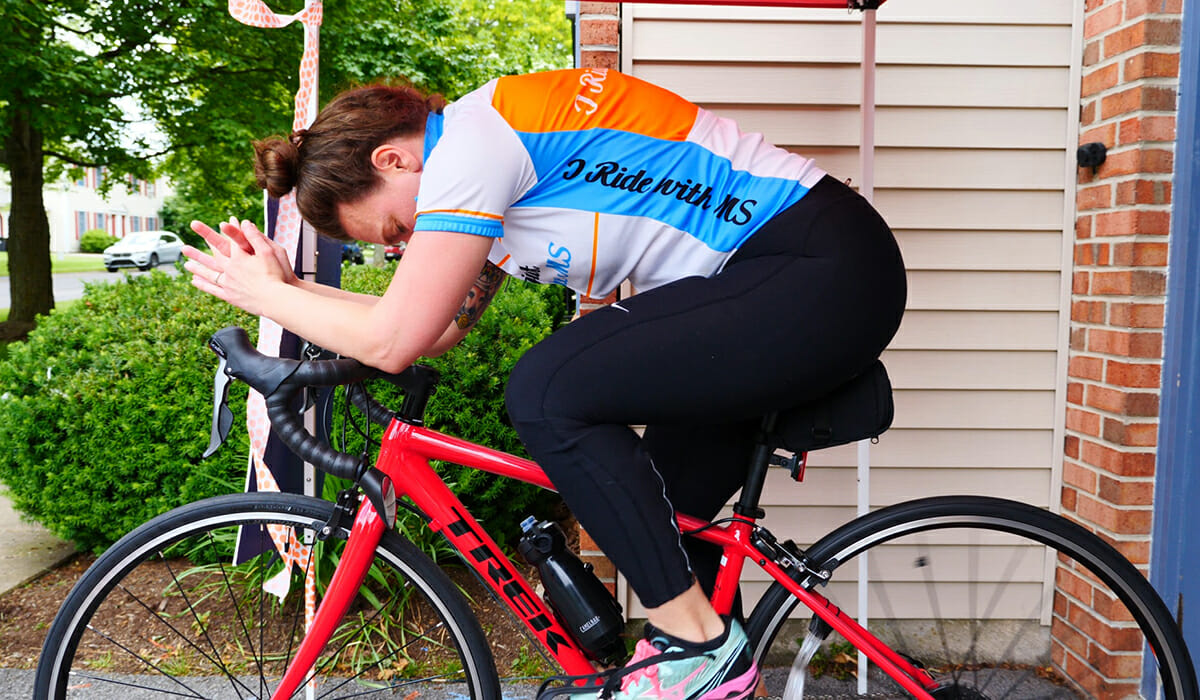 Share one personal story with me from your volunteerism.
I lead a bike team to fundraise for Bike MS called the 'Myelinators', named for myelin, the protective sheath on nerve fibers. Our motto is 'No one fights alone'. My first ride as a part of the team was the Keystone Country Ride which is a 150-mile, two day event. I biked alongside 600 riders and throughout the day, riders would come alongside me and we'd swap stories, just connecting. As I'm riding up this hill in central Pennsylvania, I pass a father and daughter and we introduced ourselves, and then biked on. Seven years later, I was joining the MS Society as a board member, and this guy attending the meeting stands up and says, 'Diane, I've been looking for you for the past seven years. You rode past my daughter and I your first year riding, and you told us you'd try as hard as you could (to fight for others.)" They had no personal connection to MS, and were just riding to support our cause, but this man said he'd thought of me every day the last seven years, hoping I was still fighting. He said, 'here you are, still walking, still biking, still making those connections. Still showing up'.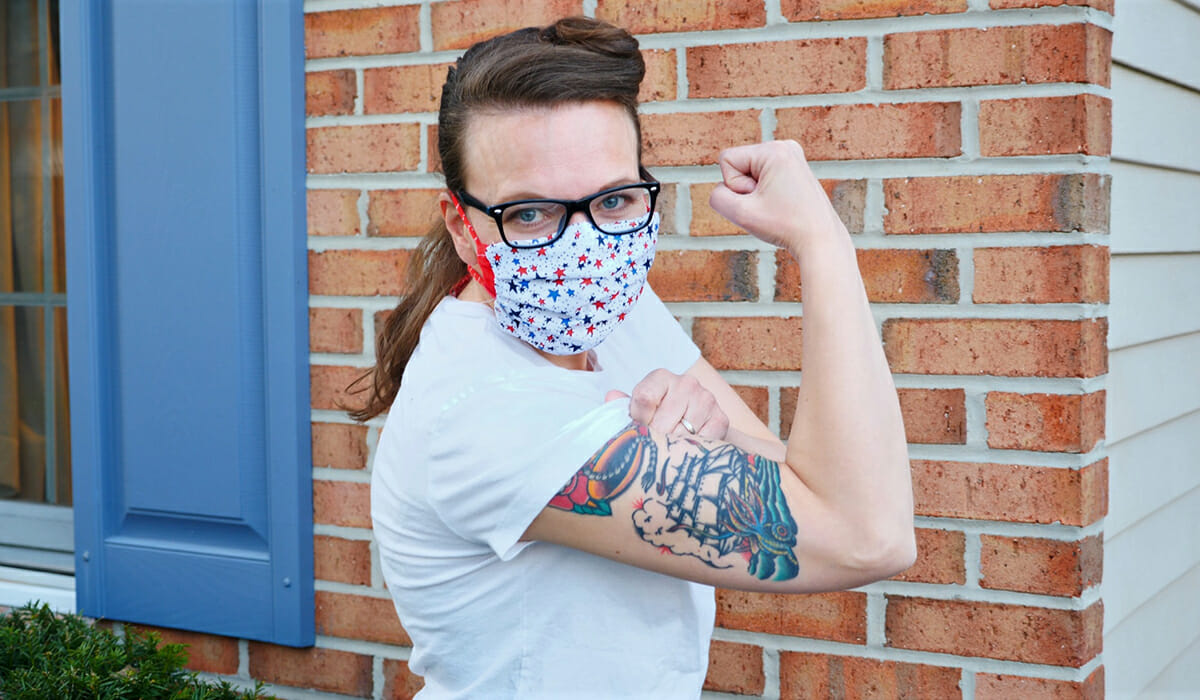 Why do you think it's important for others to give back?
I don't make a lot of money, I live on disability, I can't give financially, I can only give my story and experience. When I was first diagnosed, people I knew who had MS didn't look like me and I didn't feel like they had the same experiences. Not long after, Jamie-Lynn Sigler (famously cast as Meadow Soprano in the HBO hit series, 'The Sopranos'), was diagnosed with MS. This is an actress whose show I love, she's the same age as me, her children were about the same age, that was the connection point for me. The more people who give back and share their story helps to build those connections.
What's been the most rewarding part of your service?
Oh my gosh. Working yourself out of a job. I maintain my Pennsylvania nursing license in the belief I will have a life after MS. My most current project has been making masks during the pandemic. I learned how to sew from my grandmother, I sew and craft to help improve hand eye coordination. Between my local network and distributing across the national MakeMasks network, I've personally sewn and shipped 8,015 donated masks to 48 states across the country.
In one word, what does volunteering mean to you?
Everything. Being of service is something I can uniquely do.
How can readers help?
Please visit the National MS Society website for more information about how you can give back.
Do you want to make a difference in your community like Diane Kramer? Find local volunteer opportunities.
Share this post