Science Champion Democratizes Public Health & Advocates for Healthier World Amid Pandemic
Meet Daily Point of Light Award honoree Stephanie Wang. Read her story and nominate an outstanding volunteer or family as a Daily Point of Light.
A science tournament champion passionate about epidemiology and public health, 17-year-old Stephanie Wang wanted to make public health accessible to others in response to the COVID-19 pandemic to combat rampant misinformation. Authoring a textbook on the topic, the Katy, Texas high school junior is now helping to improve the health of her community.
Through her volunteerism, Stephanie is creating public health curriculum for schools and advocating for legislative action to increase public health literacy, connecting with thousands of youth and adults in the United States and internationally thus far. Leveraging virtual connections to extend her service reach, Stephanie is democratizing public and personal health as she advocates for a healthier world.
What inspires you to volunteer?
I am privileged to have so many educational resources, but not every student has the ability to pursue their passions with support from their communities. I am using my education to give back to other students who haven't been exposed to this field of studies, because education is key to social mobility and leading a decent life in the future.
Describe your public health volunteerism.
I am building the groundwork to establish a better future for many. Drawing upon the book I wrote, Epidemiology Unmasked for inspiration, I created a public health curriculum which I taught virtually during a summer program to over 1,000 students across the U.S. I also spread awareness about public health publicly including speaking on podcasts. The curriculum I've built is being implemented in schools locally in Texas, in addition to other states and internationally. Lastly, I'm working with local county leaders and the Texas state board of education to implement public health resources for our community.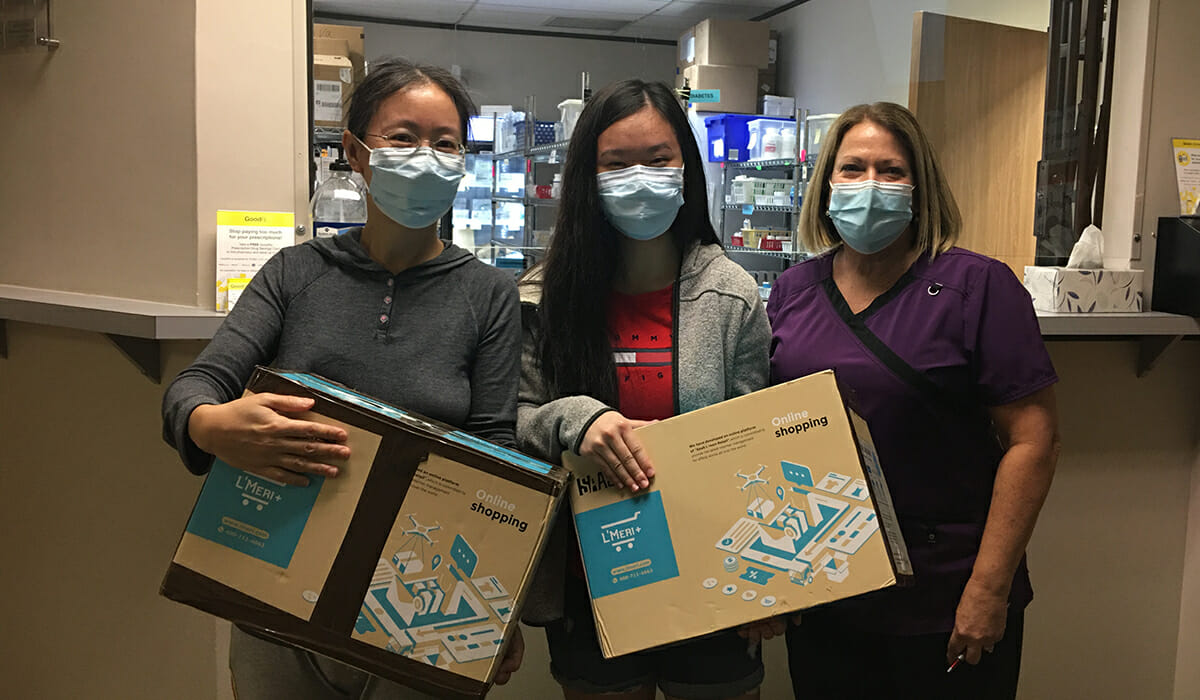 What do you want people to learn from your volunteerism?
At the onset of the pandemic, we saw a lot of misinformation and oftentimes a lack of public health or personal health responsibility among people in the community and elsewhere. Through volunteerism, we are keeping people more informed and emphasizing the importance of public health.
Share one personal story with me from your volunteerism.
I received lots of attention and revenue when Epidemiology Unmasked published. Using profits from the book, I donated 1,000 masks to a local hospital, Christ Clinic, that I'd volunteered at since I was in 8th grade. The hospital serves low-income populations in the Houston area, and it was an extremely rewarding experience to give back, because donating the masks showed I could help patients on a daily basis.
Why do you think it's important for others to give back?
We should be very grateful for the privilege we have in our lives. Volunteering means you can extend that privilege, happiness and opportunity to as many people as possible. Through volunteerism you have an impact on people in a very positive way.
What's been the most rewarding part of your service?
Public health education has been disregarded for too long, and we are now seeing the impact amid this health crisis. It's rewarding to me to step up and do what needs to be done to avoid mistakes in the future. To me, that's the essence of volunteerism. It's only natural to give back and do whatever I can to ensure as many people have opportunities in the future.
What's in the future for your volunteerism?
It's never too late to spread public health literacy to students whether it's across my community or beyond. Our goal is to implement public health education in as many schools as possible.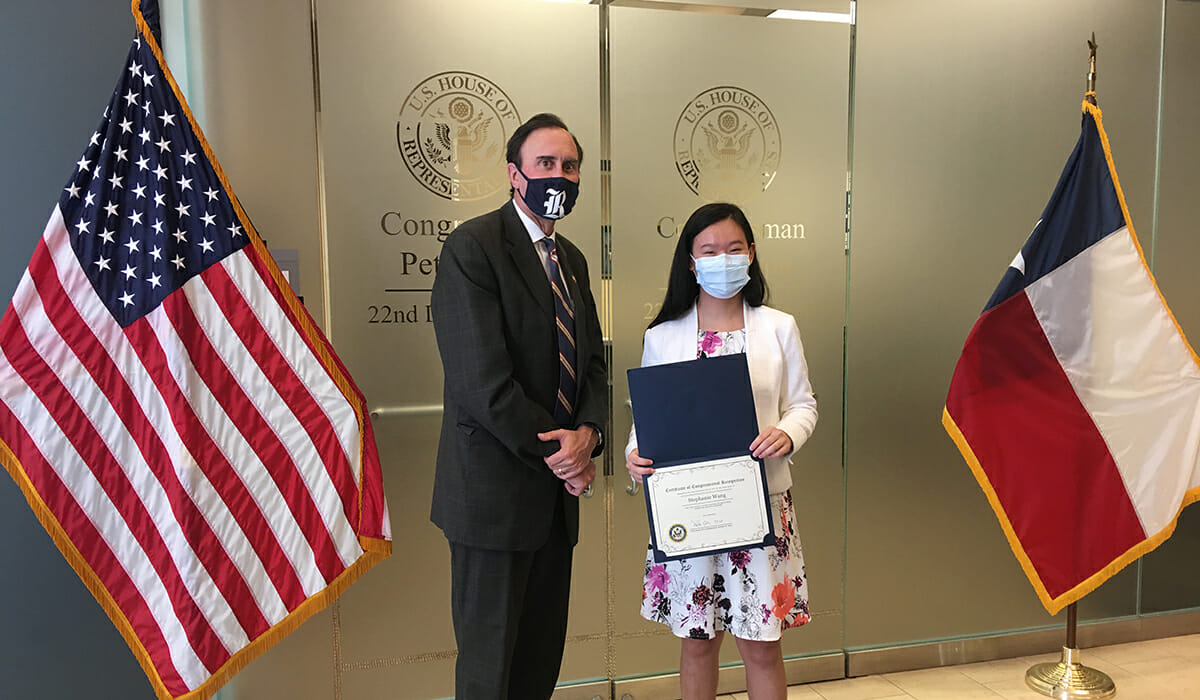 In one word, what does volunteering mean to you?
Passion.
When you're not busy volunteering or in school, what do you do for fun?
I love reading biographies about important and influential people in our past. It's super inspiring to learn about their studies and service. I recently read 'An American Life' by Robert Lindsey and former President Ronald Reagan.
How can readers help?
Please visit my website for more information about my volunteerism and how you can help.
Do you want to make a difference in your community like Stephanie Wang? Find local volunteer opportunities.
Share this post