Volunteer Uses Late Grandmother's Sewing Machine to Protect Health of Community Amid COVID-19 Pandemic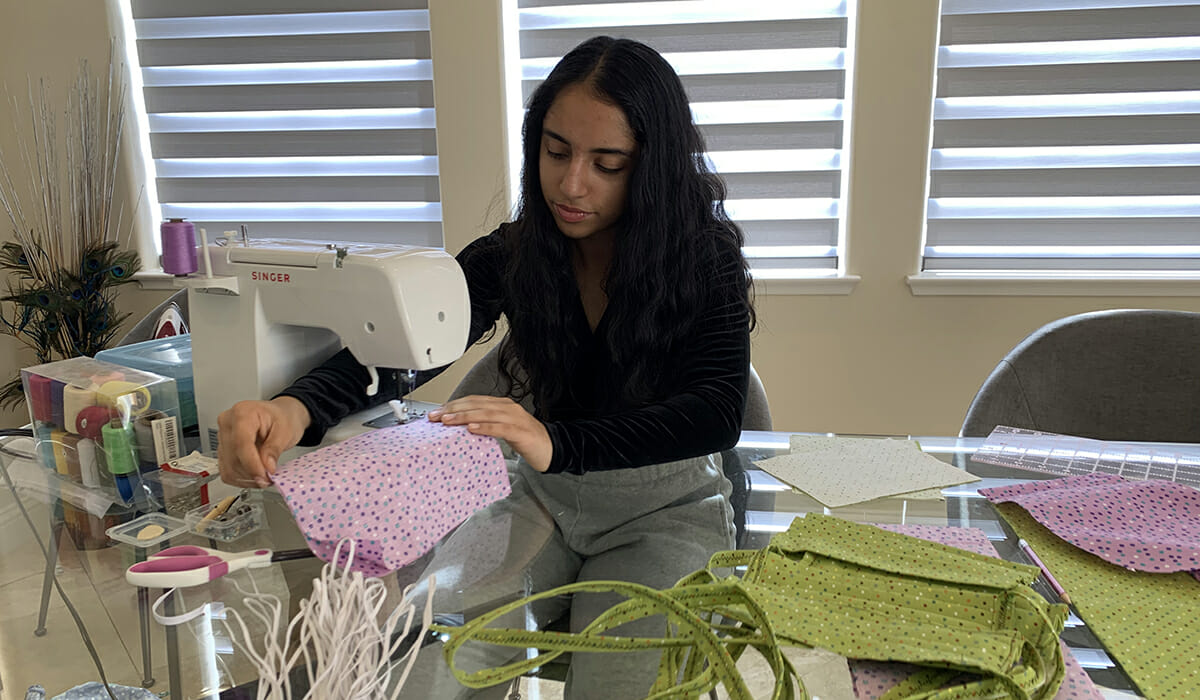 Meet Daily Point of Light Award honoree Meha Gaba. Read her story and nominate an outstanding volunteer or family as a Daily Point of Light.
16-year-old Meha Gaba had never used a sewing machine before the COVID-19 pandemic, but as cases of the virus spiked and PPE was in short supply for frontline workers, the high school sophomore pulled her late grandmother's sewing machine out and got to work. Through determination and dedication and after watching a few how-to YouTube videos on sewing, the San Jose, California teen has now donated thousands of masks to protect the health of her community and beyond.
Inspiring volunteers of all ages to join her efforts, Meha launched Ayuda Foundation to offer help to those who need it the most. Donating more than 1,500 handmade, reusable masks and thousands more disposable masks across the United States including to California, Texas and New York, Meha is even offering help globally with a recent donation of 10,000 disposable masks to 15 cities in northern India. Positively contributing to her community, Meha is helping to safeguard the health of frontline heroes and is inspiring acts of kindness through her volunteerism.
What inspires you to volunteer?
I've always had a desire to help people, and when I was really young, I started volunteering at senior centers. When the pandemic hit, I wasn't sure what I could do to help my community, but I realized I could give back when I saw the lack of PPE in hospitals and other areas.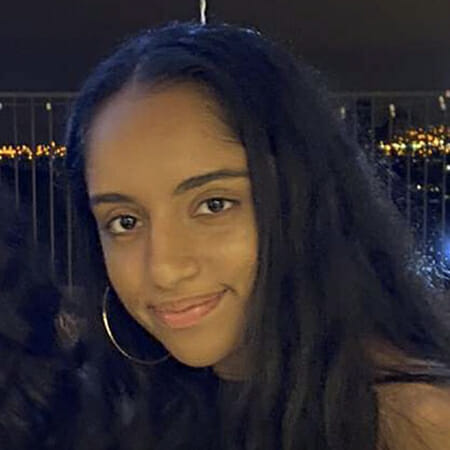 You're using your late grandmother's sewing machine to help your community. Explain.
I got my grandma's sewing machine out, and used YouTube to learn how to sew on the machine. I started making handmade cloth masks, and have made hundreds thus far. A picture of me at the sewing machine surrounded in masks inspired other volunteers to help. Learning how to use a sewing machine could be frustrating at times, but whenever I saw the finished product, it was easy for me to forget about that hard work. The handmade aspect of volunteering adds a lot to the experience.
Describe your volunteerism with Ayuda Foundation.
As founder and president, I coordinate our volunteers, manage online communication and also our fundraising. Our volunteers raise money through fundraising and then use those funds to buy disposable masks and to buy materials for handmade masks. We've donated about 18,000 reusable and disposable masks thus far to locations locally in the San Jose area and also in India.
Share one personal story with me from your volunteerism.
This past summer we visited a homeless encampment in California to distribute masks. It was raining and we saw people really struggling. It is heartwarming to see that I can bring such joy and vibrant smiles to the faces of all of these people and I am grateful to have the opportunity to help people stay safe during this large struggle we're all facing.
Why do you think it's important for others to give back?
Giving back to your community is extremely important because it helps shape who you are as a person.
What's been the most rewarding part of your service?
The reactions of the people we've helped out has been most rewarding. We partnered with The Robin Hood Army to distribute masks in India, and they shared a video of children playing and dancing around, screaming, 'thank you Ayuda!' That brought tears to my eyes, it was so amazing to see their reactions to the masks we provided.
What's in the future for your volunteerism?
Post-pandemic, we want to offer educational initiatives and continue to help impoverished people. 'Ayuda' means 'help' in Spanish, and that name encapsulates everything we are doing, not limited to the pandemic but also extending to other social causes and natural disasters. In addition to providing masks, we also recently supported CalFire as the state of California has been hit hard by wildfires. We sent staff cards, posters and food baskets thanking them for their efforts.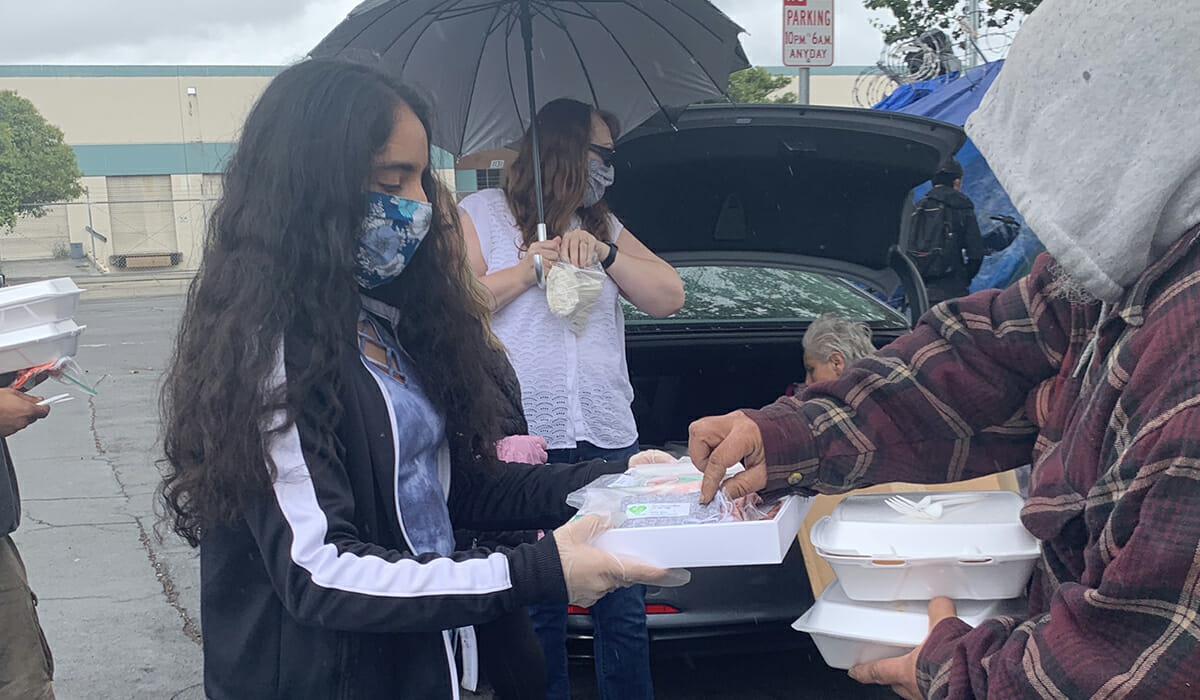 In one word, what does volunteering mean to you?
Gratitude. Most of our circumstances mean we can afford a lot of things other people can't. When you're constantly giving back to your community, you realize not everyone has the same opportunity you do. Gratitude also improves overall happiness as well.
What's your personal motto?
The world needs some time to heal from COVID-19, but we can begin with a small act of kindness.
When you're not busy with school or volunteering, what do you do for fun?
I'm a singer. I like to write songs. I write mostly sad songs, but I like to sing anything. I'm also a gymnast.
How can readers help?
Please visit our website for more information about how you can help.
Do you want to make a difference in your community like Meha Gaba? Find local volunteer opportunities.
Share this post