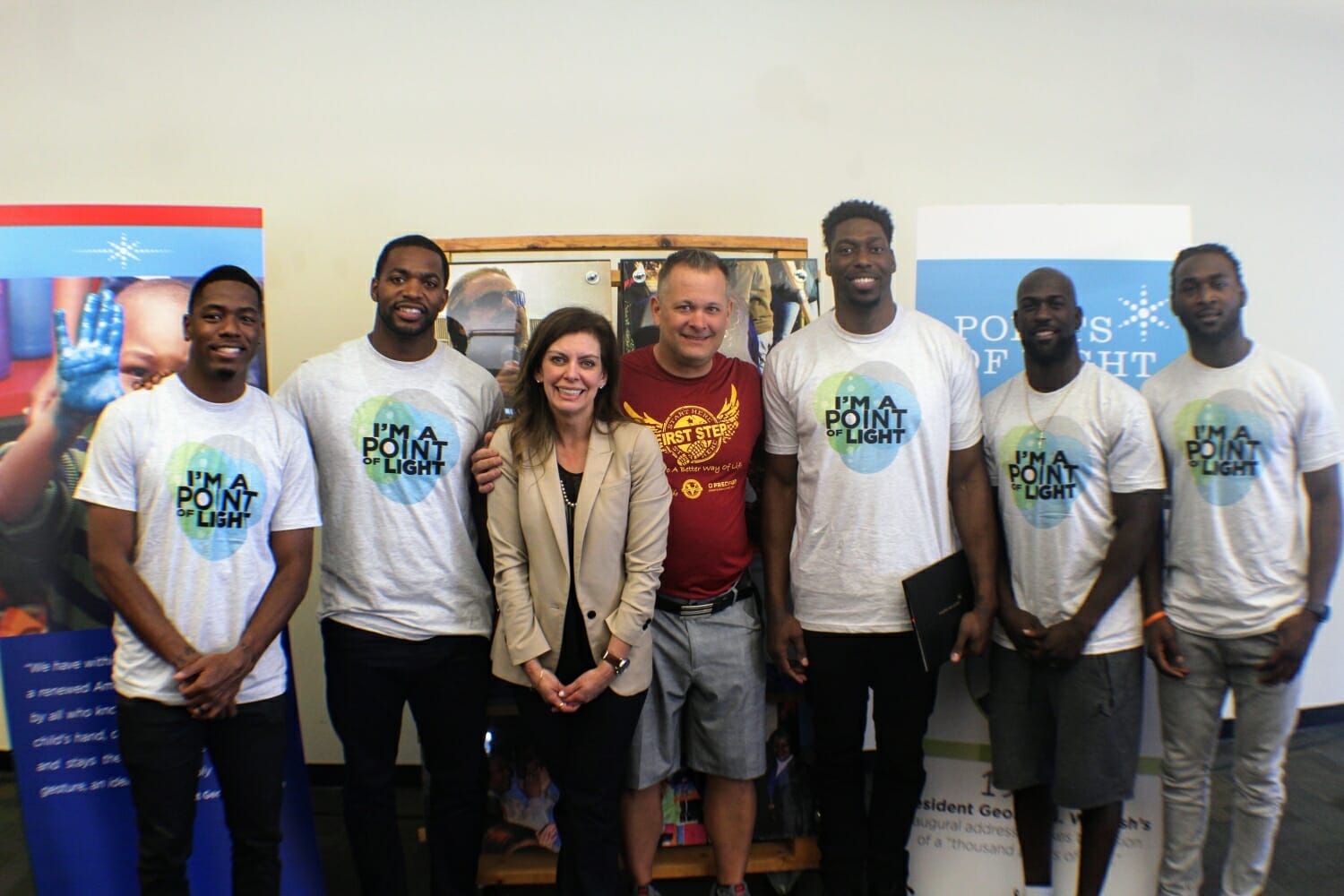 Around the Fort Pierce, Fla., community Scott Van Duzer is known for having a heart for service, giving great hugs, and making the best pizza in town. He gained worldwide fame when former President Obama visited his restaurant Big Apple Pizza in 2012, and Scott greeted him with an enthusiastic bear hug.
Scott founded The Van Duzer Foundation in 2008 to assist residents in the Port St. Lucie County area experiencing financial or personal hardships. One of the foundation's most successful initiatives, the First Step Program, has cut violence in the Fort Pierce's Garden Terrace neighborhood by fifty percent.
The First Step Program began with St. Lucie County Sheriff Ken Mascara and Scott revamping an overgrown park in the Garden Terrace area and inviting kids to come out and play football and join them for some pizza. The event soon gained momentum and caught the attention several NFL players like Michael Thomas of the Miami Dolphins, who visited the city to play football with the kids and speak to them about respecting law enforcement, prioritizing their education, and encouraging them to strive for their dreams. Other players involved in the First Step program as mentors include Sam Barrington, an unrestricted free agent who formerly played with the Green Bay Packers, Jared Cook of the Oakland Raiders, Coty Sensabaugh of the Pittsburgh Steelers, and Jonathan Meeks, an unrestricted free agent who formerly played with the Buffalo Bills.
Next on the horizon, Scott's First Step program has pitched its creative solution to solving community needs to A Community Thrives, part of the USA Today network, for a grant that will help expand the program nationwide. Cast your vote to help Scott and First Step win a $100,000 grant to increase their impact in more communities. Vote today!
Share this post