Seventh Grader and Family Rallies Community Support Behind a New Cause Each Month
Meet Daily Point of Light Award honoree Christian Patrick Kuhn. Read his story and nominate an outstanding volunteer or family as a Daily Point of Light.
Christian Patrick Kuhn, 13, moved to the steamy coastal town of Tampa from South Africa just ten years ago with his parents and older brother, Michael. In 2017, things took a devastating turn. Christian's father passed away. As it often does, humanity showed off its best when tragedy stuck, and the support of their community inspired the Kuhn brothers to start an organization that would do the same for others.
Christian, Michael and two of their cousins, Dominic and Sheldon Fouché, banded together to create Kids 4 a Cause in February of 2019 and have chosen a charity each month since to assist with supplies, monetary donations or volunteer power. The boys show up in person to hand out donations to the homeless, veterans, the elderly, foster children, food pantries and more. Christian's empathy for those less fortunate and his dedication to getting his peers involved at school helps his Florida community and extends to many parts of the world.
In addition to his volunteer activities, Christian is an active middle schooler who loves cooking, fishing and playing soccer and football. He whips up dishes with international flair, citing some of his favorite things to make are alfredo, curry and spaghetti when he's not baking. Even Mia, the family pug, gets her share of his culinary work if she sticks around long enough. And whether they're volunteering abroad or relaxing in their home country, Christian and his family make it back to visit relatives in South Africa every summer or two.
What inspires you to volunteer? 
Unfortunately, in 2017, my dad passed away. And our community helped us a lot, so we decided to start giving back and create a charity. That's when we started Kids 4 a Cause.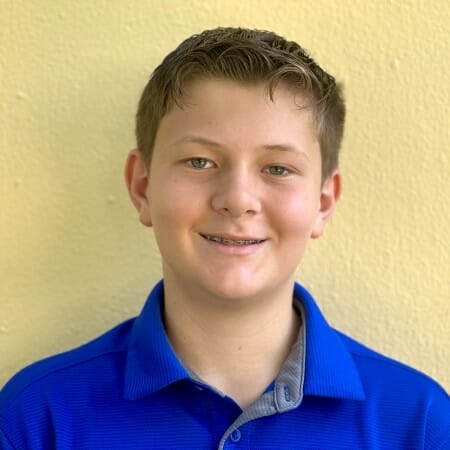 Why is helping animals particularly meaningful to you?
I was born in South Africa, and our whole family owns a house in the safari, so we love to see animals. We see giraffes, lions, cheetahs — you don't see cheetahs as often as people think you do. You see leopards more often. You also see hippos, crocodiles, wildebeests and a lot of other beautiful animals. We take care of a lot of them ourselves. 
Describe your volunteerism.
The four of us — my brother, my cousins and I — organize everything together, so that it's not like someone's role is more important than the others. Every month, we decide on a specific organization to help. It often revolves around holidays. For example, if it's Christmas, we do a Christmas theme. One of our biggest projects for the year is Santa's Shoebox. We put essential supplies for people experiencing homelessness in little shoeboxes, and then we wrap them so they have a Christmas gift. We also do a ton of stuff around Thanksgiving. This month, for Mothers' Day, we're helping mothers in need. We're collecting clothing, bedding, blankets and more to help women destress. 
Our goal is to reach $1,000 or more every month, and for the past 52 months, we've exceeded that goal. We're very happy about that. We raise money by selling a lot of products we make, for example soaps, jewelry, straws, bath bombs, chocolate bombs and a lot more. And we normally advertise them on our website. 
One of our highest fundraising projects was for the Rhino Rescue Project, based in the area where I'm originally from. We raised way above $5,000 to hire security to stop poachers from getting all the rhinos' horns. That was really big for us. We also did another project in Africa for Little Eden. It helped special needs children. Basically, we raised money so that other children could get clothes and care. 
What's been the most rewarding part of your work? 
It's really nice to see smiles on people's faces. We're overjoyed that we get to see all these people who are really happy that someone is caring for them. 
Tell us about future partnerships, programs and events that you are excited about.
For next month, we're doing Bunches of Love for the elderly, so we're making flower bouquets for them. We did it during COVID, too. It really made them happy, because they couldn't see other family while in quarantine.  
Why is it important for people to get involved in causes they care about? 
One of our mottos is that kids can make a difference. So, we like to get a ton of other kids involved in helping with all these service projects. People volunteer on our website and at school, which is really awesome, and our entire community around us who love to come around and help out.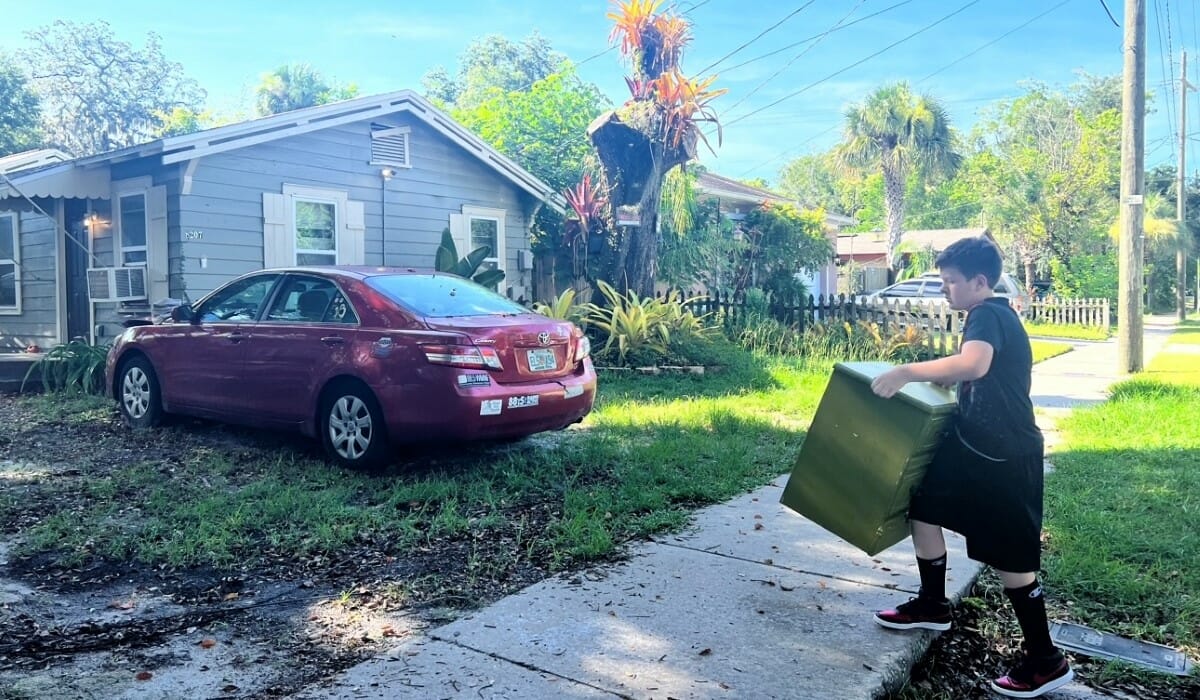 What do you want people to learn from your story?
Our biggest motto from the late South African President Nelson Mandela is, "It is in our hands to make a better world for all who live in it." And we stand by that motto, so we have to try and do whatever we can to make a big difference. 
What are your plans for the future?
I would like to do something culinary and engineering with electronics. I want to find a way to do both. Our family is really big into cooking. My mom and my grandma are probably my biggest influences on that. I love doing that with them. It's one of my favorite things to do. 
Do you want to make a difference in your community like Christian? Find local volunteer opportunities. 
Share this post