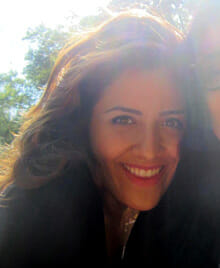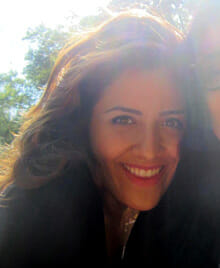 Shirin Hakim, a graduating senior from the University of Massachusetts Amherst, has dedicated her passion and time to serving the homeless.
During the spring of her junior year, Hakim began an internship at Craig's Doors – a local homeless shelter in Amherst, MA. While at Craig's Doors, she saw a need to reach out to clients on a one-on-one basis to determine exactly what the shelter could provide to them and in a way, tailor a program where homeless individuals who come through Craig's Doors have the opportunity to better their lives.
As a result, Hakim created the Craig's Doors Resource Advocacy Program, which is comprised of college students from the five-college consortium in the area. Through this advocacy program, Hakim and her fellow students help Craig's Doors guests tackle barriers to achieving housing as well as connecting guests with transportation and job opportunities. By implementing the initiative, Craig's Doors is assisting individuals ranging from the ages of 18 to even 40 to achieve essentials such as permanent housing to even job-training opportunities. Thus, helping a once underserved population to get back on their feet and become productive members of society. Importantly, helping guests achieve their goals whether it is to attend college or applying for a job.
To sustain this program and Craig's Doors work, Hakim continues to collaborate with various non-profit organizations as well as community leaders to advocate for more fundraising opportunities and importantly, resources for clients. For example, through Hakim's efforts, clients are able to receive healthcare resources and some of these resources include an area physician visiting the shelter to provide medical care. Additionally, Hakim meets with resource advocates each week to discuss ways on how to improve their work and how to approach challenges that may arise while working at the shelter. Furthermore, local leaders from non-profits are invited to attend these meetings and give presentations on the work their non-profits are doing as well as advice on how to work efficiently with homeless clients on a number of issues.
Share this post