She Found a Way to Increase Access to STEM Education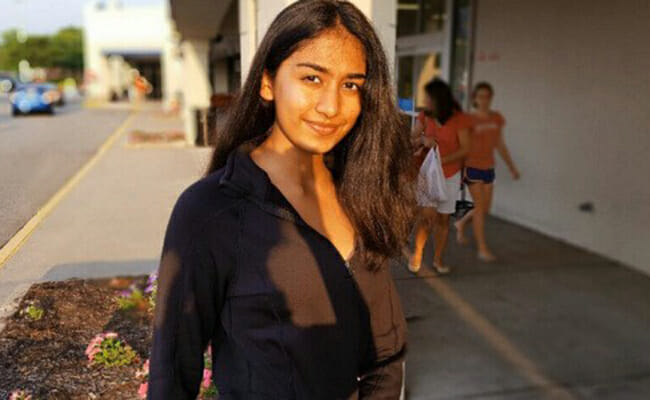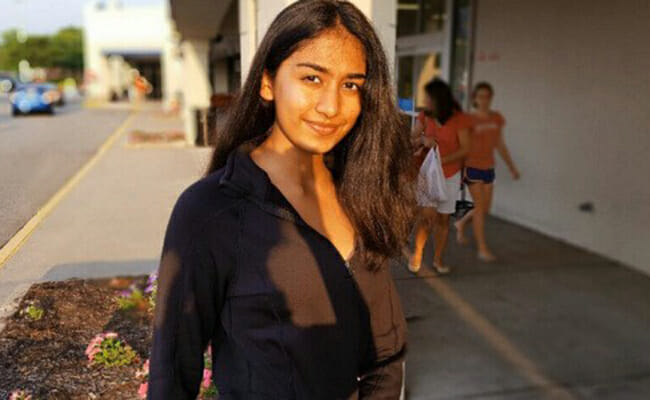 Shuba Prasadh says her story has a simple start: a mediocre computer science class in middle school. The class was "not as cool as it should have been," said the 16-year-old – who is now the CEO of an international nonprofit organization that advances STEM education for youth.
Inspired by that un-inspiring class, Shuba had an idea – to find a way to increase access to STEM education and to help kids use the skills they learned for social impact. She founded STEMFuture to help ensure everyone has access to basic STEM knowledge in order to navigate today's technology-filled world. With international reach, the organization's mission is to make the future of STEM innovative, safe, diverse and impactful through education, events and online curriculum.
Now a high school junior, Shuba is combining her passion for STEM with a desire to make a positive social impact. We spoke with Shuba to learn more about her work with STEMFuture, and what motivates her to serve.
What inspires you to volunteer?
My desire to help solve the problems around me is the core reason for volunteering, and applying that service. I've been serving for as long as I can remember. It creates a positive difference in people's lives, and the magnitude of that impact can be significant.
Describe the impact STEM has had on your life, and your reasons for sharing this passion:
STEM, especially computer science, has given me a really unique confidence in myself and my abilities. Especially being a woman in STEM, a minority group in the discipline, I am really proud of the progress that I have made on my STEM journey. This progress shows me that I can truly do anything that I put my mind to, all I need is determination and passion. I was shocked to learn that not everyone has access to STEM educations, and I wanted to help fellow youth who might not have that opportunity.
Describe your volunteer role with STEMFuture.
It started with a big idea. I just wanted to help kids gain more STEM skills and use them for social impact. I started teaching workshops at local elementary and middle schools. Once we got traction, I condensed all my curriculum and put it into an online platform, which we currently offer to anyone who is interested. I've formed partnerships with the Girl Scouts, Boys and Girls Clubs, CSforALL, the STEM Education Coalition and the Congressional App Challenge. Through our partnership with the Congressional App Challenge, we help promote their incredible mission of encouraging youth to learn to code, through the creation of their own apps, and inspiring them to pursue careers in computer science. In turn, they help promote STEMFuture's mission and resources to their youth participants.
What's your life motto?
"For youth, by youth." To expand the reach of STEMFuture, I established national student chapters, and we now have five chapters across the country. Each chapter is made up of high school students who host workshops locally and share our curriculum. If youth are interested in applying and creating a STEMFuture chapter in their community, they can do so by visiting our website.
Why do you think it's important for others to give back?  
Because of another motto I live my life by: follow your passion. If you do, you'll do your work better and when you do it better, the people you're impacting are so much more positive and in turn, you're happier. Especially considering my peers. It sometimes seems like our personal problems are our whole world; we can give so much importance to negative things in our lives. Service is a way to change your perspective and see that there are people in need.
What's been the most rewarding part of your work?
I was teaching a basics of computer science class at a local elementary school and we did a coding project at end. One of the young girls in the workshop told me at the end of the class, "You just gave me a new idea of what I want to be when I grow up!" It made my year.
What future events do you have coming up that you're excited about?
We are doing a series of workshops during December's "Hour of Code" computer science education week. You can learn more about our events that week on our website.
Do you want to make a difference in your community like Shuba Prasadh? Visit All For Good for local volunteer opportunities.
Written by Marlena Militana.
Share this post