Siblings Volunteer to Provide International and Local Aid to People in Need
Meet Daily Point of Light Award honorees Noor and Mohamad Ali Hachem. Read their story and nominate an outstanding volunteer or family as a Daily Point of Light. 
As sister and brother, Noor and Mohamad Ali Hachem share many things in common, including their passion for helping others in need. 
First co-founding the Arabic Club at their high school, American Heritage, the siblings supported service work being done by Beirut for Social Development. More recently co-founding Unite 4 A Cause in 2021, the two Davie, Florida teenagers have helped more than 15,000 people near and far through volunteerism. 
What inspires you to volunteer?
Mohamad Ali: [We've] been raised to help. If there's a country in need and if I'm able to help then I will. Thinking about if I was in that situation, I would want someone to help me. That pushes me to help.
Describe your volunteerism. 
Noor: Our dad is Lebanese and mom is Moroccan and we both lived in Lebanon as children, so our roots have served as the inspiration behind some of our service. We manage promotion, packaging and solicit food donations. We use the profits from selling donated used shoes to defray our shipping costs.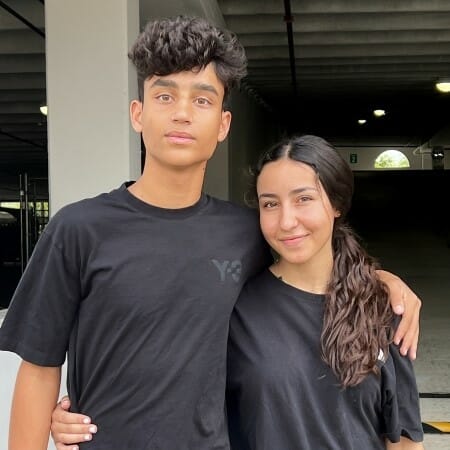 As co-founders of the Arabic Club, we have volunteered more than 1,000 hours along with some of our classmates with

Beirut for Social Development

. We sent three full containers of humanitarian aid to Beirut after a deadly explosion in 2020, and since then, have sent additional items to people in need like baby formula, dry food and tents. 

 

As co-founders and directors of

Unite 4 A Cause

, we've offered disaster relief and aid to people in need, including a toy drive benefiting individuals in South America and the Caribbean, a Ramadan food drive for people in South Florida, and support for people in Lebanon.

 
Share one personal story with me from your volunteerism. 
Noor: We were in Lebanon distributing food from a container, and I brought a bag of food to an old lady's house. She looked at me, held my hand, and started asking me questions. She asked me to come inside and have coffee with her. It looked like she wanted to give me a hug. [That interaction] felt like I made a change. I chose the name of our organization because I want everyone, all ethnicities, to unite for anything and for anyone in need, because we're stronger together.  
Why do you think it's important for others to give back?
Mohamad Ali: There's a famous saying, "What goes around comes around." There's a big part of getting when you give.  
What do you want people to learn from your story?
Mohamad Ali: Helping doesn't hurt, it makes you feel better in every single way. [Volunteering] makes you feel good that you made a difference in helping our world become a better place.  
In one word, what does volunteering mean to you?
Noor: Generosity.  
Mohamad Ali: Change.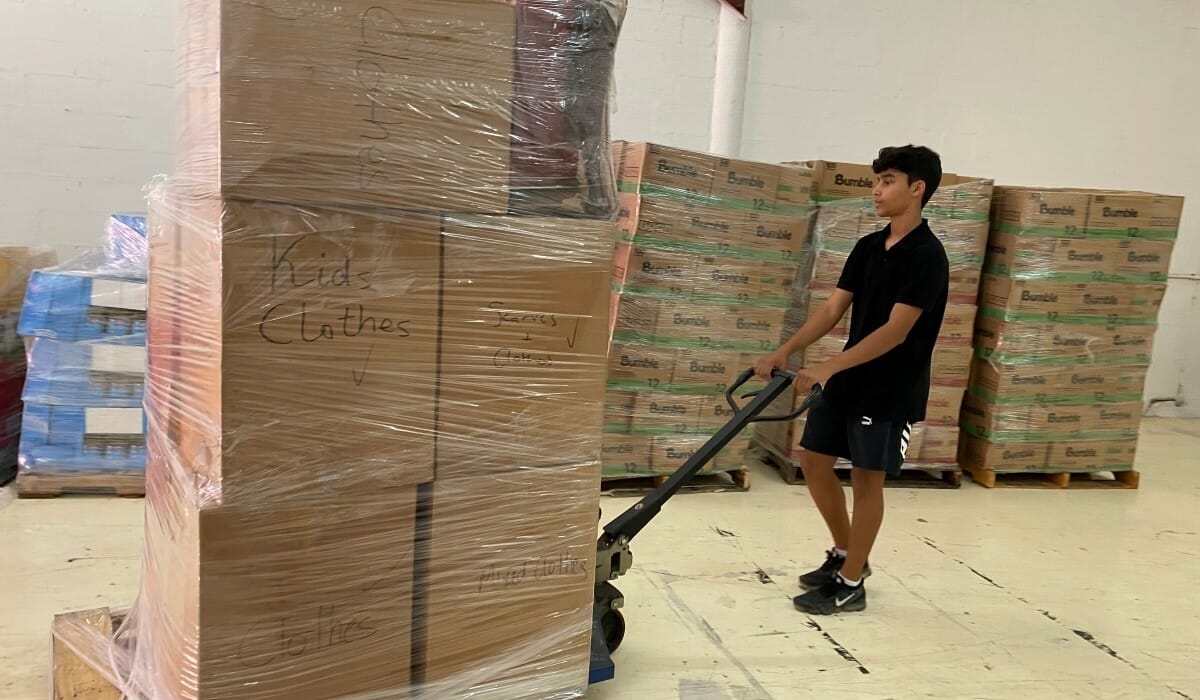 When you're not busy with school or volunteering, what do you do for fun?
Mohamad Ali: I play tennis and the piano, do jujitsu and watch Netflix.  
Noor: We've all been watching Netflix in our free time! I do ceramics and I dance ballet, jazz and hip hop.  
How can readers help?
Please visit the Unite 4 A Cause website for more information about how you can help.  
Do you want to make a difference in your community like Noor and Mohamad Ali Hachem? Find local volunteer opportunities. 
Share this post