Teen Educates Young People About Mental Health
Content Warning: Points of Light highlights uplifting stories, however, we acknowledge that the following content may be difficult for some readers. We encourage you to please care for your safety and wellbeing above all.
Meet Daily Point of Light Award honoree Marena Beale. Read her story and nominate an outstanding volunteer or family as a Point of Light. 
Marena Beale knows firsthand what it feels like to struggle with your mental health, and she is tirelessly working to make sure no other young people are without the education and tools to manage theirs. As peer board president for Reach 1 Teach 1 Love 1 (R1T1L1), a nonprofit that promotes awareness of mental illness and suicide, she helps teach kids of all ages throughout New Hampshire about mental health. 
A few times a month, Marena travels to schools to give classrooms educational talks about mental health topics, ranging from suicide prevention to stress coping mechanisms. In her role as peer board president, Marena also helps plan fundraisers and promote events. The high school junior plans on studying psychology when she graduates, so she can one day become a child therapist and continue the conversation around mental health for young people. 
Describe your volunteer role with Reach 1 Teach 1 Love 1.
Reach 1 Teach 1 Love 1 is a 501(c)(3) here in New Hampshire. They advocate for mental health awareness and suicide prevention. It was founded by Holly Fenn after she lost her son to suicide. Currently I am the peer board president, which means I run a lot of the youth side of the nonprofit. I help plan fundraisers, promote events, and I run our monthly meetings. Right now we have a lot of different projects in the works that I help oversee. It's a super cool experience. 
What inspired you to get involved in this organization?
I personally have had my ups and downs with my mental health. When I realized it had gotten as bad as it did, one thing I noticed was there was really a lack of education. Something Reach 1 does is go into schools and make sure there is some education in schools, whether there's a class about it or some sort of talk about it. That really struck my passion with it. I love going into schools now. I work a lot in school districts that I represent as Miss Kingston's Outstanding Teen in the Miss New Hampshire program, and also schools I attended or currently attend, and make sure they are talking about mental health.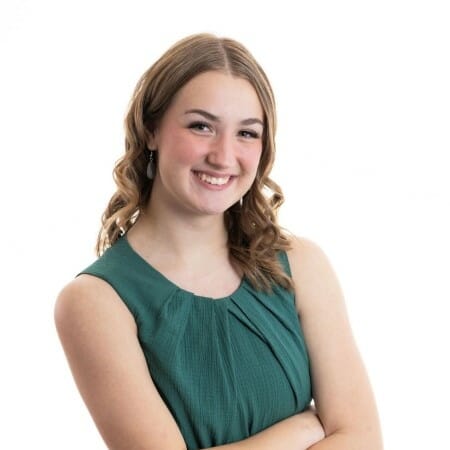 Why is sharing R1T1L1's message, and particularly in a school setting, so important?
I think it's so important especially right now in our current situation with COVID-19. Mental health is stigmatized greatly, and to me it's something that needs to be talked about just as often as going to the doctor. You go to the doctor whenever you have a sore throat. Why can't people go talk to someone or see a therapist whenever they feel sad? 
Do any of R1T1L1's events or programs especially resonate with you?
Going back to our peer advocate program, we highlight someone who is on the younger side every month. They share their story about what adversity they've overcome, and how there is a light at the end of the tunnel and it does get better. When people visit our website, they can see those stories and see that it does get better. You just need to stay strong and stay positive. 
Do you have any future partnerships, programs, or events you want people to know about?
We just got a date for our second wiffle ball tournament, so definitely keep up to date with my social media, Reach 1's social media, and the website to make sure you can sign up and make a team. Recently we've been talking about maybe doing some sort of thing where we interview people every week, some type of a podcast or show, so I'm hoping to get that started pretty soon. We definitely have a lot of things coming out so keep up with our website and social media to make sure you're up to date. 
Do you have any broader goals you would like to achieve with R1T1L1?
I definitely want to expand going into schools. After Reach 1 got hit with COVID, going into schools became a little more stressful and scary for them, so I kind of took over that role of still continuing that implementation of education in schools. That's something I want to keep continuing, and making sure that whether it's younger kids or high school kids, they are aware of things that can help them cope with mental health. I definitely want to keep expanding throughout New Hampshire and hopefully the United States.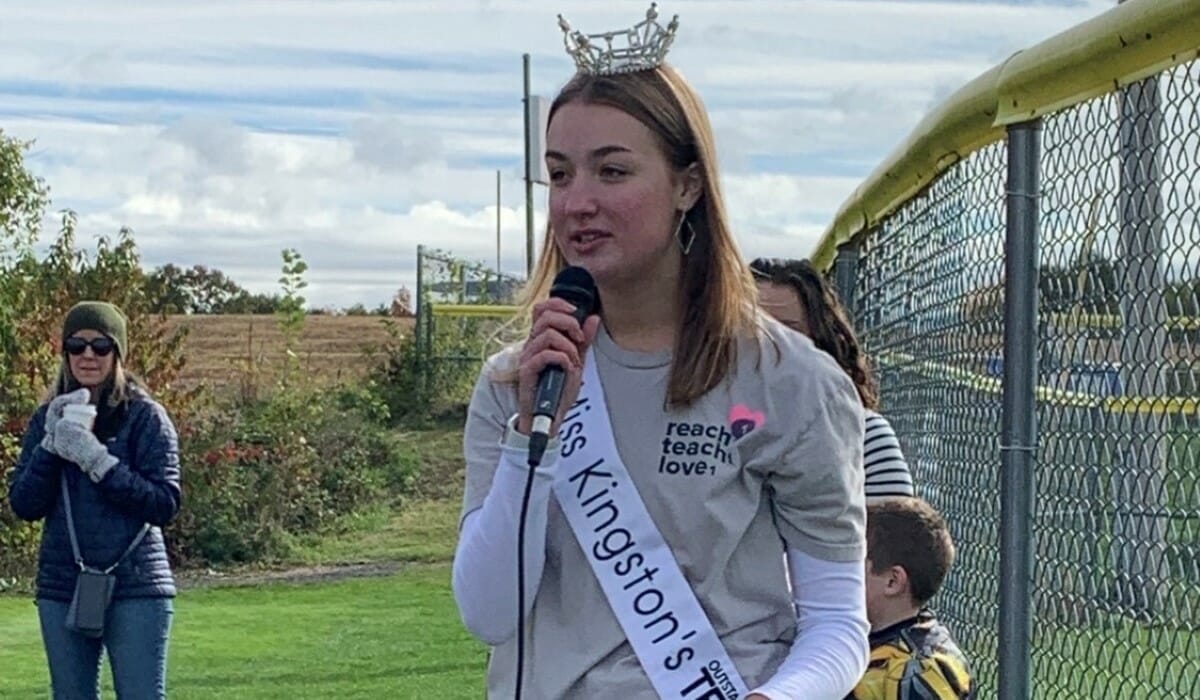 What's been the most rewarding part of your work? 
Seeing more and more people get involved with Reach 1 and other mental health nonprofits is definitely super rewarding. I recently competed at Miss New Hampshire's Outstanding Teen this February. I was a finalist for the top three Teens in Action Award, and I had the opportunity to talk to a separate panel of judges about my social impact initiative, which is Reach 1. After talking to them, a bunch of these teens came up to me and told me they wanted to get involved in my platform and they loved everything I said. That was such a heartwarming moment, knowing I made an impact on those kids. 
Why do you think it's important for others to give back?  
I think it gives you a sense of compassion and really humbles someone. I also volunteer with the New Hampshire Food Bank and a lot of other nonprofits. With New Hampshire Food Bank, I do a lot of their mobile food pantries. That's such a heartwarming moment, to see those people who are so thankful for your time. 
What do you want people to learn from your story?
Start that conversation. Suicide can be an uncomfortable thing to talk about, but if we don't talk about it, we're going to lose more and more people. Have a conversation with your kids. Have a conversation with your parents and talk about how you're feeling. Going to a therapist is the same thing as going to a doctor, and taking care of your mental health is just as important as your physical health.  
Do you want to make a difference in your community like Marena? Find local volunteer opportunities. 
If you or someone you know may be considering suicide, contact the National Suicide Prevention Lifeline at 1-800-273-8255 or text HOME to 741741 to talk to a trained crisis counselor through Crisis Text Line – it's anonymous, free and available 24/7.
Share this post