South Carolina Teacher Helps At-Risk Youth Expand their Horizons and Stay in School
Meet Daily Point of Light Award honoree Jermaine Singletary. Read his story and nominate an outstanding volunteer or family as a Daily Point of Light.
For more than a decade, Jermaine Singletary has been teaching middle and high school students at an alternative school in Columbia, South Carolina. With many of the students coming from struggling families and under resourced backgrounds, Jermaine has seen too many students drop out of school or get involved with gang activity. To help these students stay in school and become motivated to create a better future for themselves, Jermaine started a nonprofit organization called Binding Ties, Inc. in 2009. By taking his students on field trips to sports games and big cities such as Atlanta, Jermaine enables his students to expand their horizons and gives them an incentive to study harder in school.  
Unfortunately, for the past two years, the COVID-19 pandemic put in-person events and field trips on hold, but that didn't stop Jermaine from wanting to help others. He created the Good Deed Challenge in 2020, posting videos of him and other Binding Ties members doing good deeds around the community to social media in an effort to encourage others to do the same.  
What is Binding Ties, Inc. and what gave you the spark to start it? 
Binding Ties is a nonprofit entity that assists underserved youth, but we also assist all families in need. I teach at an alternative school, so I started Binding Ties back in 2009 to develop incentives for the kids such as field trips to professional football, basketball and baseball games. We've developed programs like Business Social where we take the top 14 students, have them dress up in business attire, teach them etiquette and take them in a limo to a restaurant where they can order anything off the menu.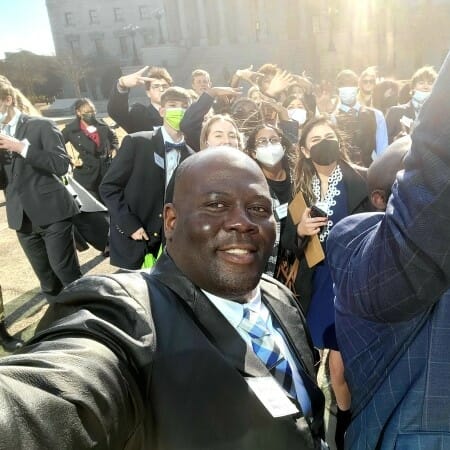 How have you seen these field trips and other educational opportunities motivate the students? 
A lot of these kids come from single-parent homes. A lot of them are already in the system or may be transitioning between foster care homes. These opportunities motivate them because a lot of them have never been out of the Columbia, South Carolina area. So having an opportunity to visit other places, experiencing different cultures, being able to interact with people on different levels, it gives them motivation to want to do better in school so they can participate on these trips, but also create a better future for themselves.  
Do you have a favorite story or experience that's most memorable for you? 
When I first started, there was a young man who was always getting in trouble. He was affiliated with gangs and that type of thing. But we took him to Atlanta and that was his first time outside of Columbia. He was so excited. During that trip, I invited his parents also so they could spend time with their kid. From that point on, he started doing well just so that he could be on more of these trips. Later, he came to me and said, "If it wasn't for these trips, I wouldn't have graduated." He said, "I was just so motivated to go to these different places and see different things that I wanted to change my life." So that was touching, and it let me know that the work we're doing is impactful.   
How did you come up with the Good Deed Challenge? 
During the height of the pandemic, we couldn't do anything. There wasn't much motivation going on so I started the Good Deed Challenge in 2020. We would upload clips to social media of us doing good deeds throughout the community to encourage others to do them as well. We did everything from buying a homeless person a meal, delivering food to various homes, fundraising money to help a family buy a television, different things. We just wanted people to see that no matter how big or small the act is, everyone can do something good. For our latest challenge, we took a family out to buy $300 worth of groceries thanks to the Kroger Foundation.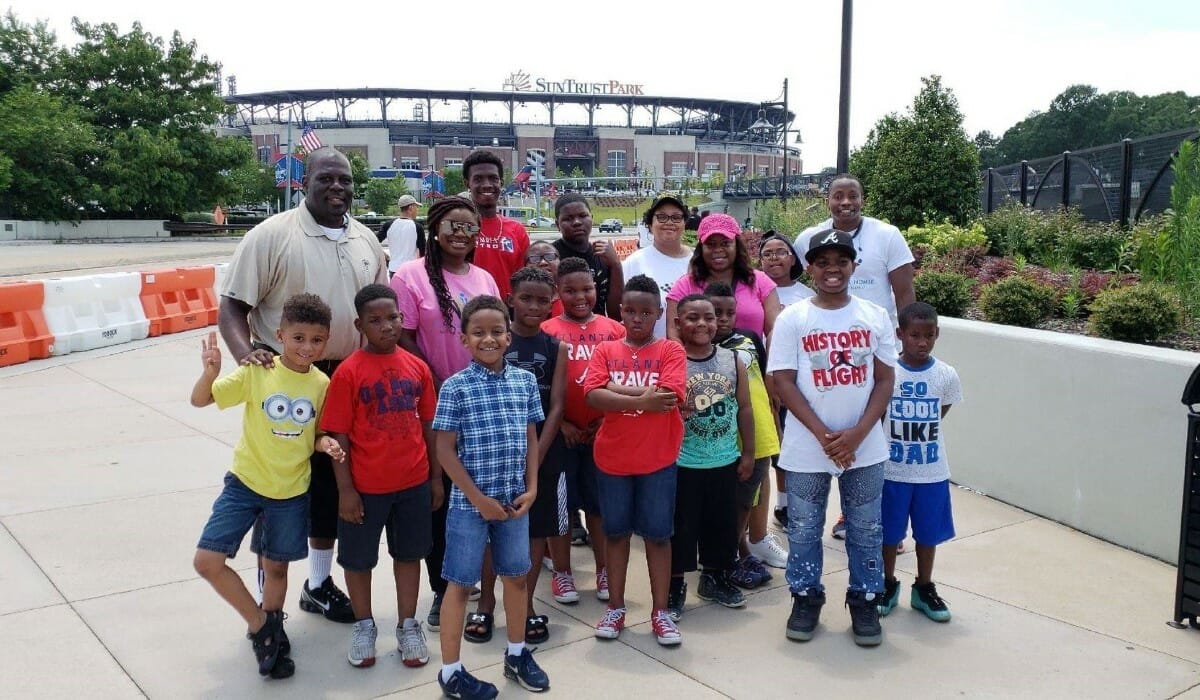 What's been the most rewarding part of your work? 
No matter how bad of a day I have or how tough things get, just to see the looks in others' eyes when you help them do something good for another person, that's what keeps me motivated. I always feel that when you continue to do good, it will come back to you and I've witnessed that all my life.  
Are there any future partnerships, programs or events that you are excited about?
I'm excited about just getting out and being able to meet the youth face to face. It was rough during COVID because we had to do everything through Zoom so it's great to come out and meet everyone in person. We'll be able to do events in group settings and travel again so we're slowly working back into the process and getting things going again.  
What do you want people to learn from your story?
What I want people to learn from my story is that everyone can make a difference. It doesn't matter how big or small. You just need to reach deep into your heart and give what you can. It doesn't have to be monetary. Just give your heart and help those in need.  
Do you want to make a difference in your community like Jermaine? Find local volunteer opportunities. 
Share this post