Teen Uses STEM and GIS Mapping Technology to End Food Insecurity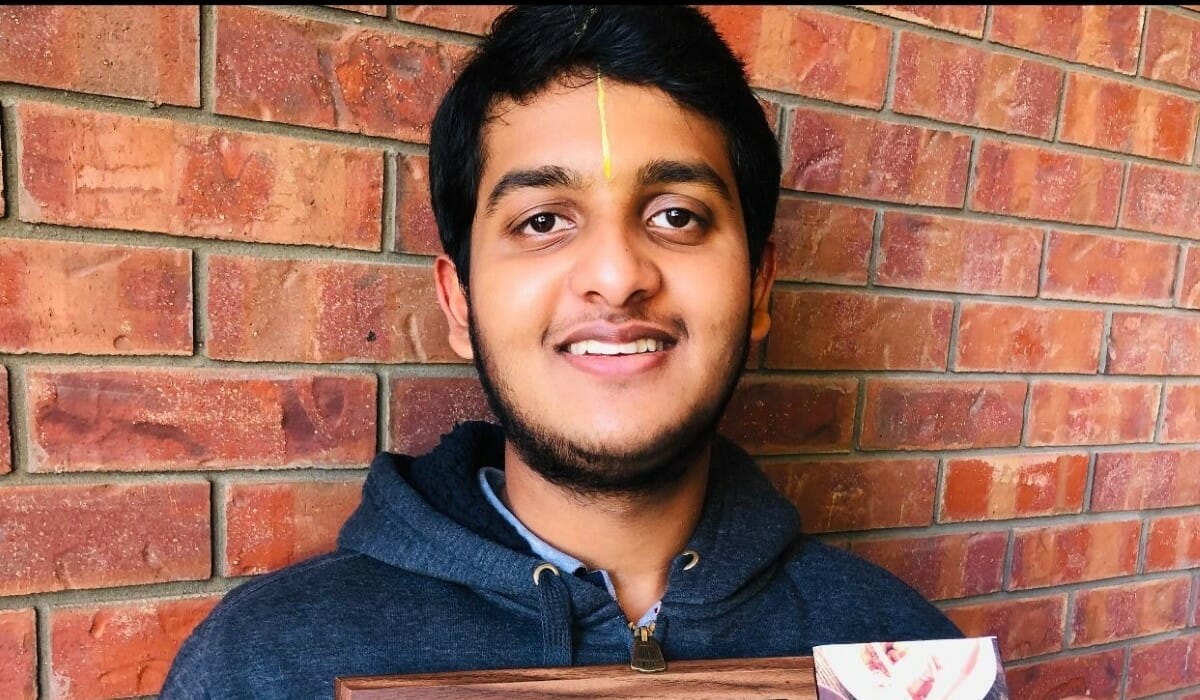 Meet Daily Point of Light Award honoree Sudharsan Gopalakrishnan. Read his story and nominate an outstanding volunteer or family as a Daily Point of Light. 
Sudharsan Gopalakrishnan doesn't sit still when it comes to volunteerism and service. The incoming high school senior's eyes opened to the difficult realities of food insecurity in his community and across the nation, especially during the COVID-19 pandemic.  
Sudharsan decided to combine his strengths — STEM, mentorship and education — in a variety of service programs and volunteer opportunities throughout San Ramon, California. One of the biggest organizations he's involved in, 4-H, has helped Sudharsan use GIS mapping technology to bring awareness to how vast and pervasive food insecurity is and has spent over 500 hours mentoring and teaching others.  
Describe your volunteer role within the various STEM programs you're involved in.
I'm an active volunteer and teen STEM project leader for a program called 4-H, which is an American organization that intends to empower both Californian youth and national chapters with fundamental skills. I've been in 4-H since 2019 and right now I'm serving as a teen project leader for the California state 4-H STEM Advisory Leadership Committee to encourage and implement STEM programs throughout the state and other 4-H clubs. I'm also working as a teen leader and Geomentor for the national 4-H GIS GPS leadership team. For the past year and half I've been using these leadership roles to fight food insecurities in my community through an initiative that I call, "Where's the Food?"  
The project is meant to fight food insecurity among communities of color and low-income families. I've been working with city officials and the County Food Bank officers as a Teen Council Ambassador to my city. I basically created a digital map using a GIS tool to map where food insecurities are in my county and also show different food retailers and farmers markets. I'm also mapping poverty status ratios and the ethnic composition of the communities here. 
I'm geographically mapping food insecurities using GIS and related technology, and that's why I call myself a "geomentor." I was recently elected to be the vice president for community relations this year for my city's 4-H club and I was selected as a teen project leader for the California state 4-H Youth Summit Education Planning Committee, so I'm going to continue bringing educational workshops to my community.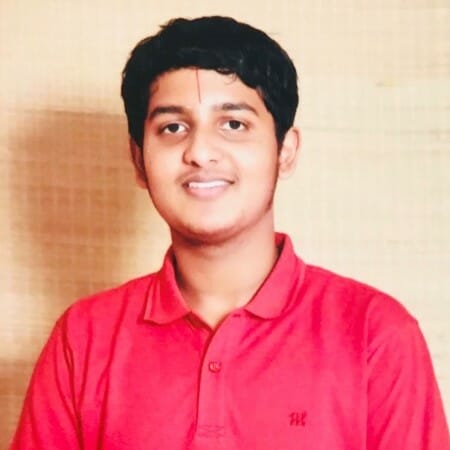 I've also volunteered with computer programming and I've taught more than 530 students and hosted some workshops. It's a part of my 4-H STEM Committee to teach digital volunteering and technology for social good. I even had many students do fun activities like making a boat out of like materials from their homes.
Why is food insecurity important to you, and why should it be important to others?
I began to notice a huge food insecurity problem in my community, surrounding communities and also throughout the US. Many communities do not have access to food and I really wanted to do something about that. I channeled some of my personal interests, like computer science and environmental science, and I thought that if I kind of combined those efforts together then I could maybe do something about this problem. I thought of mapping, which could really help me help others. So once I mapped different food insecurities, or food deserts, it helped me increase awareness of food insecurities. We can all really chip in to help prevent these food insecurities. 
I also started this effort during the pandemic. COVID-19 really took a huge toll on all of our lives and I thought this was the perfect opportunity to really do something about food insecurity since it was getting worse and worse. I noticed a huge effect on my surrounding communities.  
Describe the
City's Teen Council Ambassador award you received. 
The Teen Council Ambassador program actually helped me with my "Where's The Food?" initiative. We've been working as a team on really coming up with solutions to different problems in our city. I really wanted to use the program as a great opportunity for me to help tackle food insecurities and talk to city officials and things like that. I felt really delighted and happy about the award. I think I have a great potential to really help spread awareness of the different problems I help, especially food insecurities. I feel so proud to have received something like this.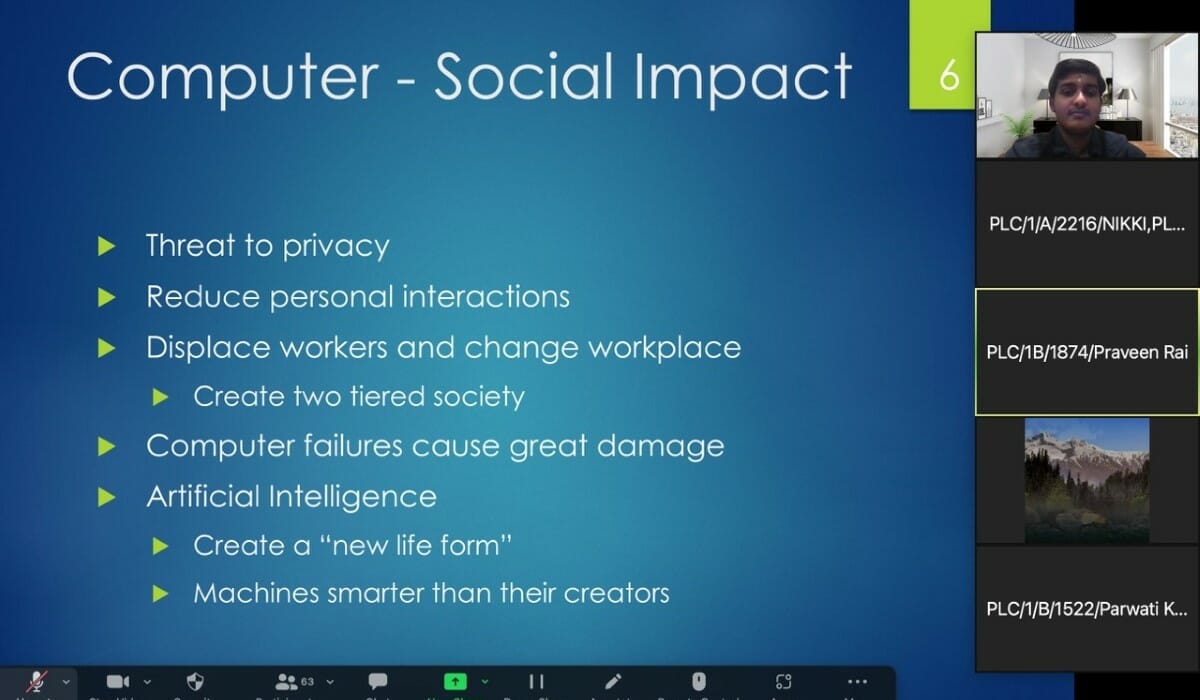 What have you learned through your experience as a volunteer?
As a teen volunteer and STEM educator, I've learned so much about the way a community functions and how there is so much to learn from every single member of a community. I've learned how to not only initiate mutually beneficial partnerships, but also how to also foster those partnerships. I went into volunteering thinking that I'd be sharing my skills and teaching young students and other peer educators about STEM. But little did I know that I would be learning just as much from them.  
I even have advice for aspiring youngsters, which is find your inner calling first and be passionate about doing something that not only fulfills your own ambitions, but something that also makes meaningful contributions to society whenever possible. You can positively shape things the way you want it. So, I always tell everyone who I volunteer with to be the change they want to see by taking action. 
Why is it important for others to volunteer, especially for young people and students? 
I think the main reason why it's important for everyone to volunteer is that there are many different issues in our society right now, whether environmental or technological — it can be anything, to be honest. There's a huge lack of awareness of different issues and so they aren't really being resolved. By getting everyone to volunteer, we're all working together as a team to resolve things. I think we can really increase awareness across our society to these problems and solve these issues one by one to hopefully create a more sustainable earth.  
Are there any partnerships, programs or events that you are excited about?
I am very much looking forward to the upcoming ESRI Global Conference in San Diego this supper, where I will be able to meet all the Global Partners who are part of the conference and connect and learn from them. I am presenting a workshop on my current project "Where's the food?" initiative to the conference members who are attending from all over the world. I'm also looking forward to implementing a California State 4-H coding project across all the 4-H Clubs in California for the fourth consecutive year, as a multi-county project to bridge the technology gap among 4-H youth members.
Do you want to make a difference in your community like Sudharsan? Find local volunteer opportunities. 
Share this post