STEAM Entrepreneur Spreads Education and Empowerment to Youth Around the World
Meet Daily Point of Light Award honoree Suhan Asaigoli. Read his story and nominate an outstanding volunteer or family as a Daily Point of Light.  
High school student Suhan Asaigoli is taking STEAM – science, technology, engineering, and mathematics – education to a new level at his school and throughout his Morrisville, North Carolina community. The 17-year-old founded AIMCORP in 2019 to promote education, empowerment and positivity around the world, and has built a team of over 50 volunteers to help him do just that by offering anyone free educational STEAM resources, like tutoring.
Asaigoli also leads other STEAM initiatives in his community, like robotics competitions and the Science Olympiad, which he's won multiple medals and honors in during previous years.
Describe your volunteer roles and activities for youth empowerment and education. 
I founded AIMCORP – the Academic Inspiration Movement – in 2019, and I currently serve as its CEO and director. It's a student-led 501(c)3 nonprofit with a mission to educate and empower deserving children worldwide. With AIMCORP, we make an impact by promoting quality education, literacy, good values and global positivity for youth in underserved communities. I've recruited 50 student volunteers so far across the United States who share my passion for AIMCORP.  
I have worked to spearhead numerous charitable initiatives that address deep-seated systemic issues in the fields of education and empowerment. These programs are always administered on a cost-free basis. Our longest-standing initiative has been tutoring classes in numerous subjects in science, mathematics, arts, technology and the humanities. So far, our tutors have impacted over 400 students and raised over $4000 in donations to AIMCORP.  
I've also been a member of InspireNC, another student-led nonprofit, since 2018. In 2020, I took on the chairman leadership role. Here, I champion the inspiration and innovation in STEAM  – science, technology, engineering, and mathematics – in North Carolina. I've managed a team of over 100 students in programs and events like our first robotics competition, the First Tech Challenge, RoboBoat, Cyberpatriots, Zero Robotics and community outreach.  
Finally, I'll be competing in my tenth season of the Science Olympiad this year. I've won four national medals and numerous prestigious individual competition medals at tournaments hosted by MIT, the University of Pennsylvania, Yale, Caltech, Duke and more. Now I'm a varsity member and captain of the Enloe Science Olympiad.  
What charitable causes do you fundraise for?
I help to raise support for my nonprofit organization and concurrent initiatives I work with. A lot of this goes towards helping students achieve their fullest academic potential by making enrichment services more accessible and exposing students to STEAM through outreach. I've also raised funds to support other organizations, predominantly underserved schools in India.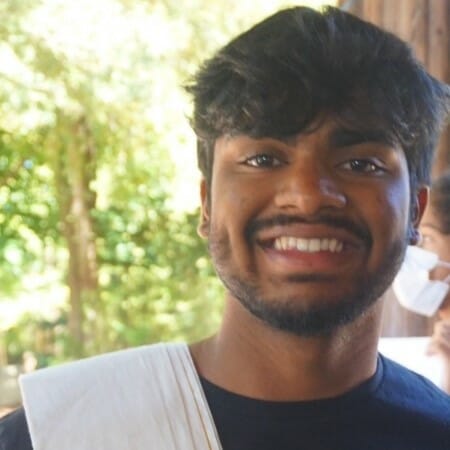 How do you emphasize diversity, equity and inclusion in your service?
For each of the organizations that I am involved with, I've made sure that DEI is a foundational principle. I think that perpetuating these principles just takes the communally coming together and listening and learning from one another, developing a sense of collective rationality and awareness for biases and injustices.  
I make sure that the teams I work with are aware of these principles, and always make sure to remind them in meetings and outings. I want to make sure that the environments I cultivate for learning and growth are ones that can be safe spaces for anyone to feel comfortable to be intellectually vulnerable amongst students and mentors who are there to support them. I do not turn anyone away from my organization; instead, I welcome them to a place where they can become changemakers and proponents for diversity, equity and inclusion in the future. 
Do you have a favorite memory from your volunteerism? 
I think my favorite moment was probably my very first outreach in India. I was traveling to a small primary school in Bidadi, Karnataka, and I wasn't sure what to expect. I had built a bottle-rocket and parachute that I would demonstrate to show the wonders of STEAM, and in the culmination of the outreach, we gave all the students school utensils that they could use for their studies.  
It was pretty nerve-racking because there was a slight language gap. The language that they spoke and learned in Kannada was my third language and one that I only had a limited proficiency in. But the nerves washed away once I was greeted by smiling faces and a collective wonder about what I had brought to show the students. We found common ground in the language of science, and that brought me immense happiness. Though my time in Bidadi was brief, I think that I was able to forge lasting memories and bonds with the students, and I hope that they are able to look back and remember it fondly as they grow up to be the next generation of creatives and innovators. 
What inspires you to volunteer?
I think my main inspiration comes from my own experiences and learning from my mentors and educators, who were instrumental in my own growth as an early student. I am so grateful to them for providing me with tools I could add to my utility belt to work in the capacity that I do today in leading initiatives for education and empowerment. Working with these mentors has also made me a better leader, and helped me understand the world of education a little bit better.  
I'm still a student, and I still have so much I can learn about how I can improve and expand upon my initiatives. My work is merely an outlet for me to impart these tools onto eager learners, so that they can pass it on as I have, but also a way for me to learn and grow myself, which excites me.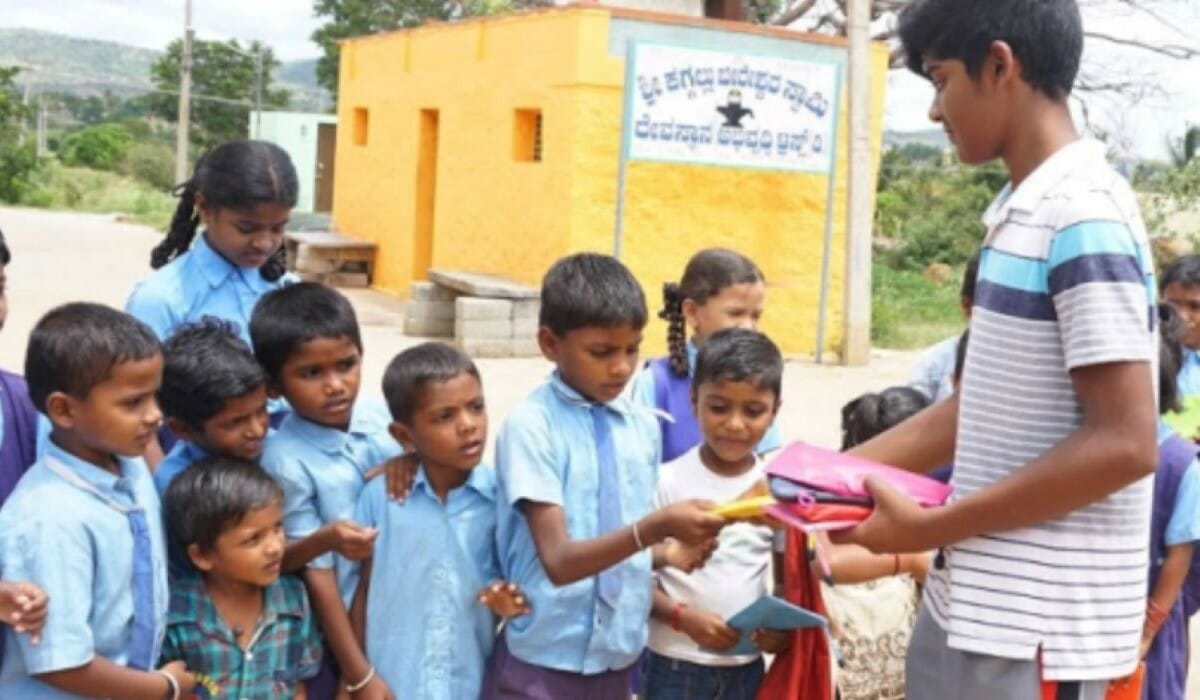 Why is it important for others to get involved with causes they care about?  
I think that getting involved inherently gives people an opportunity to come together and work towards a common goal. Especially in a quagmire of tribalism and division, volunteering can be a healing force for the people who collaborate to create change, as well as the beneficiaries. It sensitizes people to the vast and systemic issues that take foot in their communities, and also other people who come from different backgrounds. This can manifest in small or large ways, but I don't see either as any more profound. A simple moment can be powerful, and all it takes is coming together for the greater good.  
Is there anything coming up that you're excited about?
This year, I'm hoping to collaborate with the YMCA and a Title-I middle school in my community to develop an afterschool enrichment program with my nonprofit AIMCORP. This is something that I have persistently been trying to accomplish for years, and I am super excited to have been able to find the opportunity by working with educators at my school and in my county.  
I am also excited for the upcoming year with my work at InspireNC. We are approaching new seasons for our robotics teams, and we have brought a brand new program, RoboBoat, a program typically dominated by college students and professionals, in hopes of making the program more accessible to younger learners. 
Do you want to make a difference in your community like Suhan? Find local volunteer opportunities. 
Share this post