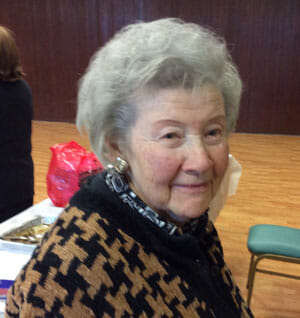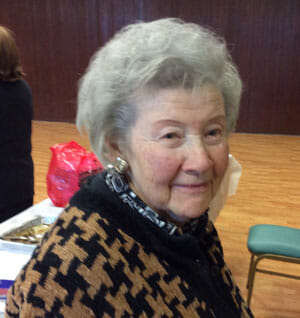 As a 12-year-old, she lived through one of the most horrific episodes in world history. Now, more than 70 years later, Stella Rabner is helping advance the promise of America for refugees.
Stella is an 86-year-old Holocaust survivor who settled in Passaic, NJ after the war. Since 1980, she has been giving her time to help resettle refugees coming to America from the former Soviet Union. Stella continues to play a vital role in the lives of these now aging immigrants. She translates for them, visits the infirm, serves lunch at the senior center and acts as a lifeline to their extended families.
Stella's exceptional volunteer work has enabled hundreds of immigrants to become established in the community. First-generation immigrants counted on Stella to help them successfully launch their children into American life. Many of these children have become successful citizens, and Stella continues to be a resource to those who are aging – even as a major pillar of their support network waned. When the official refugee resettlement program ended and agency support dried up due to lack of funding, it was Stella who took action to ensure immigrants were not forgotten or marginalized by connecting them with the Jewish Family Service & Children's Center of Clifton/Passaic (JFS).
Founded over 50 years ago to serve the communities of greater Clifton and Passaic, the Center provides community-based geriatric services, family counseling, crisis intervention, case management, child-centered mental health services, school consultations and domestic violence services. Stella has been an integral part of the volunteer team for years.
The bonds of this community – the heritage they share and the belonging they seek – all grow stronger around the table. Every year, Stella organizes a community Seder, a traditional Jewish feast and celebration of freedom that marks the start of Passover, with a meal and program that unites elderly refugees.
While Stella was not available for direct comment for this story, JFC director Esther East shared that Stella would tell other volunteers that she was given a chance at life that many of her beloved family and friends did not have.
Helping a special population understand and define its place in the land of opportunity, Stella Rabner is a genuine Point of Light.
Share this post