STEM-Passionate Teenager Helps Future Generations of Females with Access and Education
Meet Daily Point of Light Award honoree Zinia Khattar. Read her story and nominate an outstanding volunteer or family as a Daily Point of Light.  
As a national headquarter leader of Scientella, a nonprofit that exists to empower the next generation of women STEM innovators, Zinia Khattar works diligently to ensure that future generations of girls are receiving more access to the world of STEM. Zinia, a resident of San Diego, volunteers across many facets of the organization, including organizing webinars and research/consulting projects for Scientella members.  
She has worked closely with the program's adult supervisors to arrange an Illumina research project, served as the manager of the Resmed Project, lead the Qualcomm Augmented and Virtual Reality Camp, helped organize the program booth at the San Diego Science Expo Fair and interviewed many professionals for webinars. She has also worked with other organizations at her school chapter to collaborate in fundraisers and contribute to the growing scholarship fund, currently at $80,000.   
Scientella has reached roughly 280 girls from around the nation and has organized 25 different case studies, teaming up with Microsoft, Illumina, Resmed, HP, Quanterix, Navega Therapeutics, Qualcomm, Vizer, Embodied and professionals from other companies including LinkedIn and BrainLeap Technologies. By May of 2023, Scientella will have provided more than 12 scholarships of $1,000 dollars and greater to girls who have truly stayed involved in the work at Scientella and have made a difference.  
Describe your volunteer role. 
As a national headquarter leader of Scientella, a nonprofit established to empower the next generation of women STEM leaders, my role is to organize webinars and research/consulting projects for Scientella members.  
As an ongoing board member for Scientella, I ensure the continued growth of the nonprofit by hosting interest meetings at different venues, managing selected social media accounts and reaching out to companies to advertise amongst employees. 
What inspires you to volunteer? 
Volunteering is a noble pursuit, as I have experienced firsthand as a leader of Scientella. The outcome of the efforts I put in to help my nonprofit succeed inspires me to volunteer. I know many peers have the same curiosity and desire as me to pursue a career in science and are eager to participate in corporate internships. However, just as an age requirement restricted me from applying, I have found my peers dealing with similar obstacles.  
Through Scientella, I am able to provide students in my community with unique corporate activities many have always been interested in. Knowing that each day, an individual in Scientella is able to apply their skills in research of their choice has pushed me forward to continue using my connections and devoting my time to support them.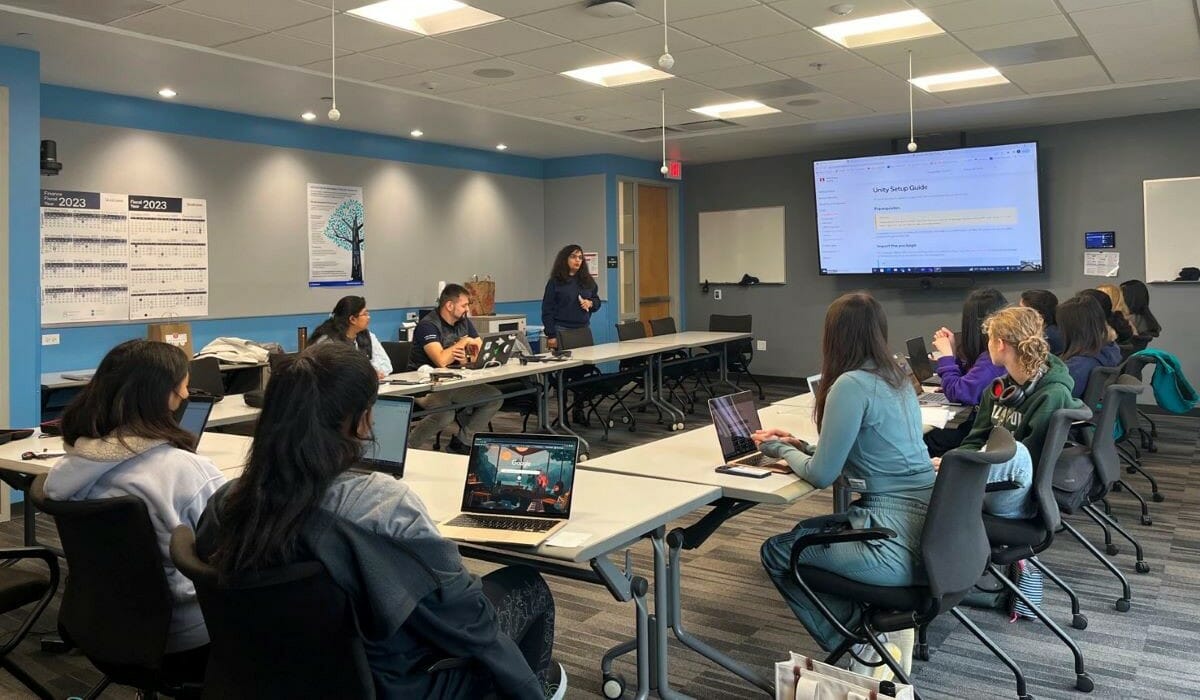 What's been the most rewarding part of your work?  
It is gratifying to learn how students and peers I have interacted with have gone on to pursue great things. For example, in my school chapter, one participant was a senior who became actively involved in our Scientella matches, specifically our research projects with Microsoft and Qualcomm. She explored the depths of augmented and virtual reality, along with the features of cryptocurrency. Eventually, she took her learnings from Scientella's experiences and applied them to other opportunities beyond our nonprofit, leading her to pursue an engineering degree at MIT. 
Are there any future partnerships, programs or events that you are excited about? 
This summer, Scientella is organizing another field trip to the Illumina Headquarters in San Diego. Like last year, we hope to partner up with organizations like Girls Who Lead and provide chances for middle and high school students to tour the labs and hear from employees at the company.  
In addition, we have arranged for another Illumina and Microsoft research project, where in the latter, students will research the implications of ChatGPT. 
Why do you think it's important for others to get involved with causes they care about?
New norms can be established when there is a group of people advocating for a common cause. By knowing that there are likely many others in our community who have the same desires, and by getting involved in causes of your interest, each one of us can be a light and a representative of the things we treasure. 
What do you want people to learn from your story? 
Don't be hesitant to take a leap and get out of your comfort zone. If you really want to make a difference, start with the people closest to you: your peers. Create a space of encouragement amongst your group so you can grow together. If you want something, don't just think about it; make it happen.  
Do you want to make a difference in your community like Zinia? Find local volunteer opportunities.  
Share this post