Student Creates Science Platform to Give Children Around the World the Opportunity to Learn STEM
Meet Daily Point of Light Award honoree Vivian Nguyen. Read her story, and nominate an outstanding volunteer or family as a Daily Point of Light.
Vivian Nguyen, 16, grew up in Vietnam, but it wasn't until she moved to Australia that she realized her access to STEM classes (science, technology, engineering and mathematics) had been limited in her home country. Throughout her schooling in Australia, her interest in astrophysics grew, and so did her concern for other students who might be lacking exposure to comprehensive STEM education in historically under-resourced countries.
Vivian and her older brother decided they would create an online science journal with the purpose of sharing knowledge with children all over the world. Sciencious (the combination of "science" and "conscious") was born. However, Sciencious did not stop there. It is now also a platform that provides knowledge and studies via video, podcasts and tutoring.
Vivian moved to the U.S. just last year, but Sciencious is global. The platform has more than 30 global chapters and eight regional tutoring programs in the America, Colombia, Vietnam, Thailand, Canada, U.A.E., U.K. and Japan, with more than 30 members and students per program. Sciencious has around 70 authors, 130 articles, 5,990 subscribers, three magazines, 20 podcast episodes and around 15 experiment videos uploaded on YouTube. More recently, Vivian and her team have also started hosting competitive events such as Sciencious Hackathons, a STEM Writing Competition and a Medical Writing Conference.
What inspired you to create Sciencious?
I was born in Vietnam, a country with a struggling educational system, especially in public schools. Then, when I was 12 years old, I had the opportunity to go to Australia for four years to experience a more inclusive, world class education. My time is Australia profoundly affected my perspective on educational inequality. It made me realize that students in my home country, and other historically disinvested countries, don't receive the same quality in education, especially in STEM education. In Vietnam, the resources necessary for a comprehensive education were often scarce. I wasn't surrounded by the abundance of computers, the libraries didn't have STEM textbooks, and we didn't have quality trained teachers to guide me through my STEM studies. While that had me disheartened, it also inspired me to start this project.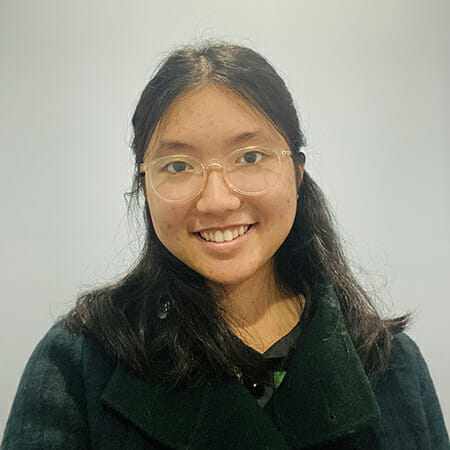 With the help of my older brother, I first started a STEM article publication platform. The vision was that students could share their scientific ideas and perspectives in this inclusive platform and then get feedback from us who have more experience in STEM education in Australia. In the beginning, I quickly began to realize that we need more members in our team who have different perspectives and different experiences. So, I started to gather students from my school, and then around the world, to obtain their perspectives.
After hearing from my peers, I realized that not all students in their communities have experience in writing, reading and even understanding scientific articles. It occurred to me that reading articles or writing articles might not be the best way to educate and inspire children, especially those who digest information in different ways through different learning styles.
I started to brainstorm different inclusive learning platforms that deliver STEM education. I then expanded to 30 chapters worldwide — U.S.A., Colombia, Vietnam, Thailand, Canada, U.A.E., U.K. and Japan — with each of the chapters represented by one of our members, to bring STEM closer to children who don't have access to computers. Sciencious does all sorts of things such as fundraising, STEM book drives, workshops and freelance tutoring. We started a YouTube channel where we create experiment videos for visual learners and podcasts for auditory learners. Then, we expanded more in a competitive way, like hackathon workshops and conferences where we foster collaboration among peers and among other innovative syllabuses.
What about science and other STEM subjects excites you?
My older brother was into STEM first, and he realized that my grandmother suffered from this disease that related to biochemical engineering. As he was trying to understand the disease better, he realized that the quality education in Australia allowed him to utilize what he learned in classrooms to potentially develop a certain products or medicine that could help the medical communities to solve the problem that my grandmother is currently facing.
I was very inspired by that. I too started getting more into science and visiting libraries more regularly to learn more. First, I started getting interested in astronomy, but I realized that to understand the universe, you need to understand physics. So, I started to do astrophysics, and that's what got me into science. It's really interesting because I always have this drive to find answers that no one has figured out yet, and maybe those answers might help the development of technology or the development of society.
Describe your volunteer role with Sciencious.
As a co-founder, I've been primarily engaged in the development of Sciencious, with a mission to advance STEM education for historically excluded children around the world. However, my commitment at Sciencious extends beyond expansion of education. It revolves around fostering diversity and inclusion within our platform and our team, which is what I focus most on in my role. I have gathered team members and volunteers from diverse corners of the world, each bringing unique backgrounds and perspectives to the table. These individuals share common passion and privilege – which in this case means the privilege of contributing to those who lack access to quality education. I believe that everyone on the team has invaluable insights because they reside in different corners of the world, so that enables us to tailor our activities to cater to the specific needs of children in all regions.
I also support every aspect of Sciencious. I started out with the article publication platform. In the beginning I wrote articles, and then I recruited more authors who volunteered to research and write their own articles. I worked on promoting all the articles that we write monthly or weekly to subscribers to our science journal (the first platform that we created).
I created a tutoring program starting in eight different countries, each with their own director of tutoring to lead a team in that nation. The directors recruited dedicated teams of volunteers in their regions to provide free in-person or online STEM tutoring to children who might not have access to the learning resources.
Additionally, I initiated a podcast series – we currently have 20 episodes – where we engaged with global professors and scientists. We discuss intriguing STEM subjects and new research. This podcast series will be tailored to auditory learners.
Last year, we created free online courses to deliver knowledge that we have learned in class and our research, to children who would like to learn more about STEM, but not in a face-to-face way. We posted them online where they could have access to all the videos that we create.
These videos are done in an innovative way, not at all like a lecture at school. We teach concepts as well as application and examples that go along with it. We also created conferences and competitions for those who have more experience in STEM, and are passionate about developing more. The competitions are for students to showcase their passions in a fun way where they could get awarded for their achievements.
What have you learned through your experiences as a volunteer?
I learned the power of true leadership. I know everyone wants to strive to be a leader, but I realized the true definition of leadership for my own organization. A few years ago, I kept questioning myself. How could I bring together more than 50 individuals from 30 nations who possess different ranges of perspectives, experiences, values and passions in STEM into a single organization?
What I realized is that my experience from working with multicultural individuals from Vietnam, Australia and the U.S., helped me understand that the answer to that question is inclusiveness. I learned that the vital quality of a good leader does not end with the ability to make the best decision, but I think a good leader is the one who spreads empowerment and inspiration to each and every single member of a team or a community regardless of race, gender or cultural backgrounds.
Tell us about future partnerships, programs or events that you are excited about.
My team and I just had a meeting the other day where we would like to make our tutoring programs even more inclusive by creating an online peer tutoring program. I would like to create a platform where children could film themselves teaching a certain concept in STEM and share it on a common platform for everybody else to see and comment on. The vision is that there would be videos from different people around the world, from different backgrounds, different ages, different genders all coming together to discuss a certain STEM topic in a video.
What do you want people to learn from your story?
I would like to address young people who receive quality sufficient education — those who have the privilege of being educated. This is a privilege that should not be taken for granted. Having an education does not only mean building a better future for yourself, but it also implies that you have the opportunity and the obligations to share the knowledge for those in need in order to make the world a better place. It doesn't necessarily mean that you have to teach children from the other side of the world, but instead, think about what you've learned in order to benefit the community, especially those who lack the privilege to learn the same things you have.
Do you want to make a difference in your community like Vivian? Find local volunteer opportunities.
Share this post