Californian Improves Mental Health and Wellbeing Through Sleep Education
Meet Daily Point of Light Award honoree Nancy Bosnoian. Read her story, and nominate an outstanding volunteer or family as a Daily Point of Light.
Nancy Bosnoian, originally from Aleppo, Syria, is working to put an end to the "silent sleep epidemic." When she was 18 years old, Nancy, now 23, founded End No Sleep, an organization with the goal of improving mental health and wellbeing through sleep education.
As part of her service with End No Sleep, Nancy is teaching fellow young people how to improve their sleep, prioritize regular sleep habits and the importance of sleep for mental health, optimum brain power and physical function. Through her efforts, including her free End No Sleep curriculum for high school and middle school students, Nancy has helped educate more than 5,000 students to date. By 2030, she aims to reach over a million young people.
What inspires you to volunteer?
The idea of this was when I was facing a lot of medical problems in high school. I was in and out of hospitals for a while, and that's really when I started to think about sleeping problems as well as mental health problems. I realized the correlation between sleep and overall wellbeing. I was trying to reach out to physicians and find resources to fix my symptoms, because I was sleeping a lot, and I was always tired. I found out that there was really a lack of what I needed. There were really no specific resources that I could find or people who I could easily reach out to. That is when I came to the realization that sleeping was the ultimate luxury, which I had never understood before.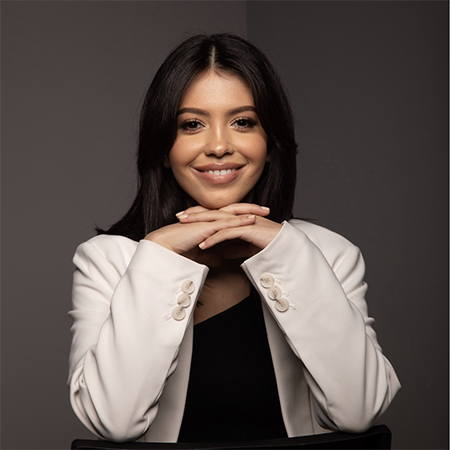 Describe your volunteer role with End No Sleep.
What we do is offer a curriculum that focuses on preventative mental health care by providing sleeping resources, such as the history of sleep, why we should sleep and any sleeping tips and tricks. Then there are also interactive mindfulness exercises to help high school students really understand the importance of sleep and how it connects to mental health. As the founder and executive director, I do a lot of outreach emails. I connect with different high schools to make sure that they can use our curriculum for free. We also do social media outreach, write different blogs and try to recruit volunteers to help us and spread the mission and help us connect with more high schools and educational districts throughout the United States. We also recently received grant funding to use technology to further our mission.
The "silent sleep epidemic" is a term that was coined due to the crisis where people are just not getting quality sleep. It goes very much deeper than that, but it's basically saying that a lot of people worldwide are not getting the required amount of sleep needed for survival and optimal function. Specifically, in many countries, the silent sleep epidemic is also leading to an economic crisis. The U.S. loses billions of dollars a year due to sleep deprivation and sleeping problems that have not been addressed.
What's been the most rewarding part of your work?
It's definitely hearing testimonies and understanding that this works. When it comes to the
mental health crisis and the silent sleep epidemic, there have to be huge, systemic
changes, but I think educating students, as well as teachers or parents, is also important. And then they themselves take action to ensure that they're taking care of themselves and sleeping well. This holistic care is extremely rewarding because I believe it all starts with one person, and then it spreads from that one person. We recently had a testimony from a student all the way in Mumbai, India that this has changed her life. Hearing from students about their successes is very rewarding.
What have you learned through your experience with End No Sleep?
I think a few things. One of them is when the younger generation, people like Gen Z, see problems and want to address them, there's a belief in the issue and they do not give up. I think it can be very discouraging when you're trying something and it's just it's not working out quickly, but you should continue to believe in that and pursue it. It will be rewarding, even if it's just one person working to do good. The second thing is understanding the power of brain health and holistic care for myself, and continuously advocating for myself and allowing other students to advocate for themselves as well. It's all about giving ourselves tools we need to function.
What are your goals for End No Sleep?
One of our goals is to educate over a million students by 2030. Hopefully, even before that. Another goal is to make the curriculum we have completely free for high schools, especially those in underserved communities, part of a mandatory education. I think that it is very beneficial, specifically in high school or middle school settings. Given the mental health crisis right now, where unfortunately suicide is the second leading cause of death in the United States, and then also having statistics from the CDC where over 60% of high school students sleep less than six hours — there's a correlation there. And I think teachers and schools have a huge role to play in ensuring that students are growing up healthy and that we do have a support system, because most of us spend more time in school setting than we do at home.
Why is it important for others to get involved in causes they care about?
We have to be the change we want to see in the world. I think oftentimes causes can sound so big or intimidating. But it all starts with one person. I do believe that our world is in a constant state of change, nothing is set in stone. So, when we see something we dislike, or it's affecting marginalized communities disproportionately, I think our voice is enough to be heard. Just taking one step forward will spark other people to join you.
Tell us about future partnerships, programs or events that you are excited about.
Now all high schools can access our curriculum separately by just logging into our website and requesting access to the information and the presentation. We also have a chapter system, so even if you're not part of a high school, but you're working with young adults or adolescents, you can fill out a chapter form online, and then you can bring our vision into your community and make the curriculum accessible there.
Do you want to make a difference in your community like Nancy? Find local volunteer opportunities.
Share this post