Notre Dame Alum Bridges the Gap Between Low-Income/High-Achieving Students and Selective Colleges
Meet Daily Point of Light Award honoree Adam Farchone. Read his story and nominate an outstanding volunteer or family as a Daily Point of Light.
Adam Farchone grew up in suburban Detroit and attended the University of Notre Dame where he studied chemical engineering. Notre Dame is focused on social justice and post-graduate service. Students are encouraged to get involved in their communities through volunteering, and this ideal was one of the catalysts for Adam's journey into helping high school students prepare for college through his work with Minds Matter Bay Area.
What inspires you to volunteer?
I had a wonderful high school physics teacher who inspired me to pursue education. I took two gap years after graduating from Notre Dame to teach high school physics and chemistry in Tampa, Florida, as a part of the Alliance for Catholic Education (ACE), a service-learning program through Notre Dame. After finishing ACE, I moved to the Bay Area in California to take a job in the biotech industry. The transition from education to biotech found me missing the pastoral and mentorship aspects of my teaching role. I wanted to continue my involvement in education, though not in a full-time capacity. This is what led me to volunteer with Minds Matter.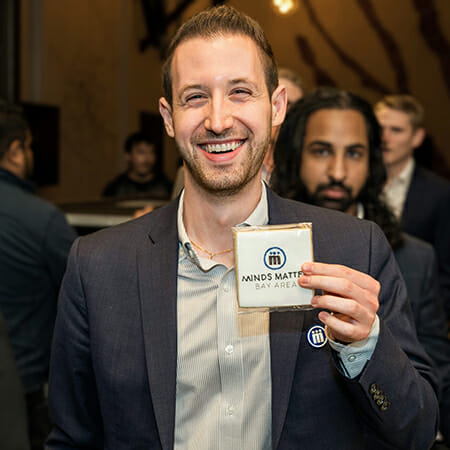 Minds Matter Bay Area (MMBay) is an education nonprofit that connects driven and determined students from economically disadvantaged families with the people, preparation and possibilities to succeed in college, create their future and change the world. Volunteers engage with students from the San Francisco Unified School District (SFUSD) at weekly Saturday sessions. The organization offers SAT instruction (math and verbal) as well as individualized mentoring to help students prepare for college success. What makes the organization stand out is its focus on serving economically disadvantaged, high-achieving students in the San Francisco Bay Area. Their mission is to address "undermatching," which is the underrepresentation of these highly competent students at selective colleges across the country, and they do this by teaching students how to carefully evaluate their school options, how to navigate the college admissions process and how to apply for financial aid.
In addition to SAT preparation, MMBay holds weekly mentoring sessions, where mentees are taught "softer" skills focused on social-emotional growth and identity development to help them figure out who they are in the world. The organization also facilitates mentees' attendance at summer programs and internships to provide them with additional real-world experiences before they even set foot on a college campus.
Each mentee is paired with two mentors who focus on supporting their student throughout their three years in the program (sophomore through senior year of high school). Many students we serve are first-generation college students, and for some, English is not their first language. In many cases, their parents may not speak English fluently, adding another barrier to the already daunting college application process.
Tell us about your volunteer role with Minds Matter Bay Area (MMBay).
Over the past five years, I've held a variety of roles at MMBay. During my first two and a half years, I was a Sophomore Pod Leader and a Sophomore Mentoring Lead. A pod leader is effectively the "teacher" during mentoring sessions, facilitating the two-hour lesson for the day by guiding group discussions and activities. The mentoring lead writes the curriculum that describes what pod leaders do each week, and the pod leaders are responsible for executing on that plan.
For the next two years, I served as a co-chief programming officer (CPO). My partner co-CPO and I led the organization's programming team, consisting of 50+ volunteers including pod leaders, mentoring leads, instruction leads, instructors and our ancillary support teams (summer learning, college admissions, financial aid). We were the team responsible for ensuring that Minds Matter happened each week.
Currently, I am transitioning into a coaching role where I offer support to the mentoring side of the organization. I am responsible for advising on best practices for mentorship so that our mentors and pod leaders can be the most effective in preparing students for the difficult transition out of high school and into college.
What's been the most rewarding part of your work?
Helping mentees achieve more than they ever thought was possible. I love witnessing students get accepted at colleges that they had never dreamed of attending.
I have directly and indirectly supported around 100-120 students. It's been rewarding to see our alumni come back and help new mentees as volunteers in the organization. In fact, we have about five MMBay alumni serving as mentors this year and one as a pod leader.
What have you learned through your experiences as a volunteer?
I have learned so much about team leadership and specifically nonprofit leadership. I've learned how to influence without formal authority. By nature, volunteers are all giving of their own free time, so the importance of inspiring and motivating teams is elevated compared to a typical workplace. I've learned how to bring people together behind a common goal and support them in seeing it through. I've also had the privilege of learning how a well-run nonprofit functions behind the scenes in terms of organizational structure and funding.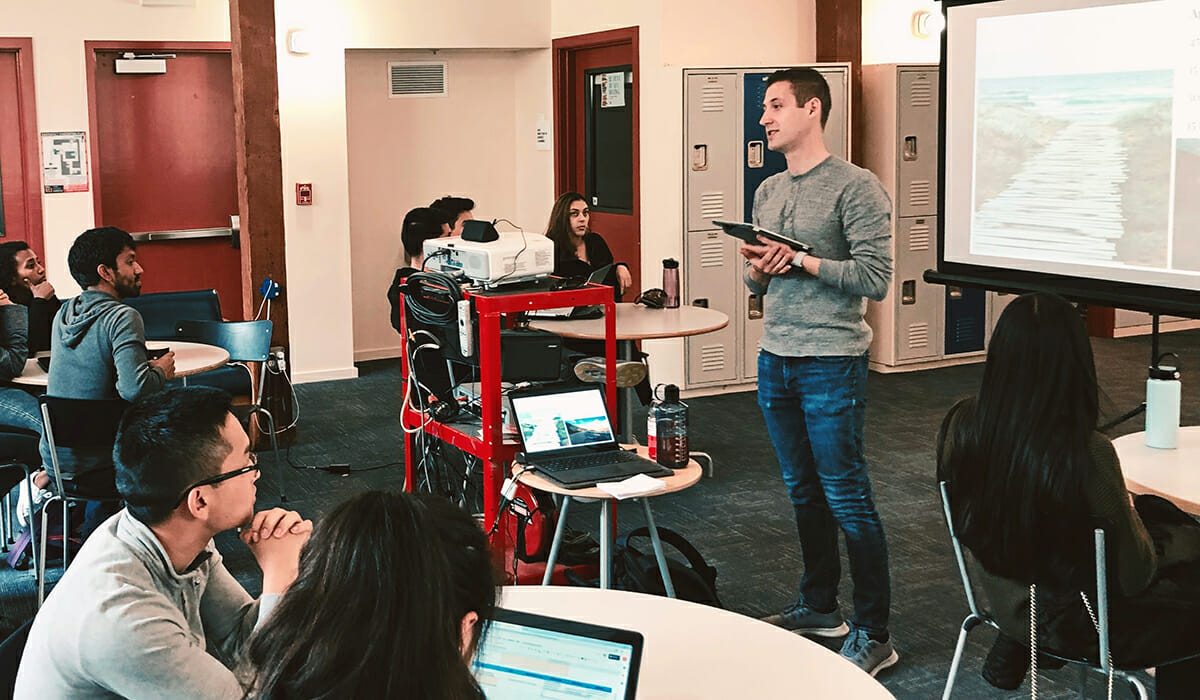 Tell us about future partnerships, programs or events that you are excited about.
MMBay was founded in 2010 and began by serving students within San Francisco. We are very excited to be actively expanding from our San Francisco site to several satellite locations in the Bay Area over the coming years. We recently rebranded from Minds Matter San Francisco to Minds Matter Bay Area as a first step in our mission to broaden the organization's impact.
Our next major event is our fall 'School Night' fundraiser, which takes place on October 10, 2023. More details can be found on our event webpage.
Why is it important for others to get involved with causes they care about?
Volunteering provides a deeper connection to the local community. It allows you to learn things about yourself and discover passions that extend outside of your normal day-to-day routine. Beyond this, volunteering also allows you to see other people in a new light. In our careers or in school, we can sometimes feel boxed in by our role titles and the expectations that accompany them. As volunteers, individual backgrounds don't seem to matter as much, since there is a communal effort to support a shared goal. Individuals from all walks of life intentionally choose to come together to do something good.
What do you want people to learn from your story?
Community work is incredibly important and rewarding. By investing your time and energy in supporting others, you can help shape the trajectory of someone's life and learn more about yourself in the process.
Do you want to make a difference in your community like Adam? Find local volunteer opportunities.
Share this post