Nonprofit Shines Light and Shares Support for Families With Children Facing Health Diagnoses
Meet Daily Point of Light Award honoree Mindy Atwood. Read her story and nominate an outstanding volunteer or family as a Daily Point of Light.
Content Warning: Points of Light is proud to share the following uplifting and inspiring story. However, we acknowledge that a small portion may be difficult for some readers. We encourage you to please care for your own well-being above all.
Mindy Atwood of Hillard, Ohio, has been dealt more tragedy than most, but she has used those experiences to fuel more good in the world. In 1975, her mother and grandmother were murdered in a domestic violence situation, and In 1982, her son was diagnosed with Wilms' tumor. In 1992, she faced a second son's diagnosis with a congenital heart defect and open-heart surgery, and two years ago, she lost her oldest son. But anyone who has the privilege to meet Mindy today will see a hopeful, compassionate and mission-driven person who understands that helping others is a way to process grief.
Mindy is the founder and CEO of Patches of Light, a nonprofit organization that assists families with children facing a catastrophic health diagnosis. The organization is based and founded on the personal hardship, heartache and stress experienced by Atwood and her family following her sons' diagnoses.
"Many years ago, I was a mother of four children," Mindy recalled. "My son was diagnosed with cancer when he was three. My husband worked two jobs, I worked one job, and my nephew had been diagnosed with cancer at the same time so that really split support in the family. We went through that journey of losing utilities, and my son survived – he's doing very well now. Then several years after that, my youngest son was diagnosed with a congenital heart defect and had surgery. After we went through that, we were helping people in our community, and it just dawned on me one day, 'Who helps the families that don't have anyone to help them?'"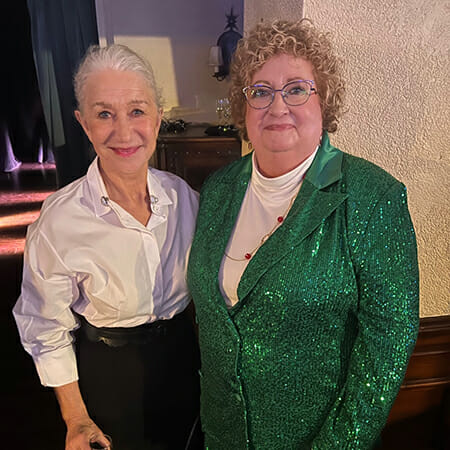 The Atwoods went to the hospital to see what could be done for these families and heard that fundraisers could be done, but that money could not be allocated wherever it was needed. When a social worker approached Mindy with a family in need of assistance, Patches of Light took off. Now, the organization, which is entirely volunteer-led, is in its twenty-fourth year of helping families.
Each year, thousands of children across the nation are diagnosed with life-changing illnesses, including cancer, heart defects, muscular dystrophy, life-saving organ transplantation and more. Patches of Light helps to cover the high cost of medical bills, travel and family maintenance in order to alleviate stress and keep families together during their critically and/or terminally ill child's diagnosis, treatment and recovery.
"What we went through, someone else is going through," Mindy shared. "And when there's no support, it's just that much harder. We have an application for assistance, so for instance, we'll get one from our local children's hospital and tells us what the family is going through. We verify everything with professionals, and then we figure out what the family needs – whether it's groceries, gas, transportation to the hospital, to have their utility bill paid, if they're behind on their mortgage."
Patches of Light supports families so that they can focus on getting successful treatment for their children and a more hopeful road to recovery. Mindy is amazed by how much need is out there, but the financials vary.
"We have families who need thousands of dollars, and then we have families who come to us for a $63 electric bill," she stated.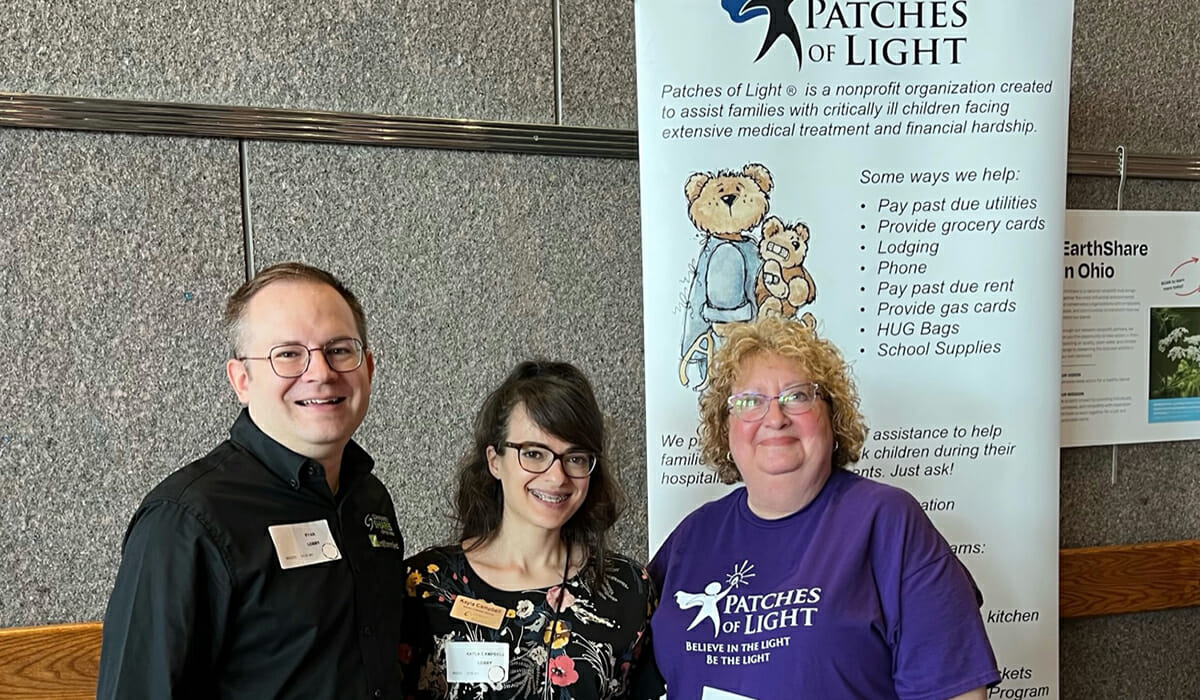 The organization gets applications for many things, and Mindy is willing to work to obtain anything the families need to make their journeys easier. Often, these families are facing catastrophic, life-changing situations that happen in an instance, especially in the case of accidents and other traumas that mean children must live with a disability for life.
"We have the children send photos in from across the United States that we display at our local steakhouse," Mindy said. "I've never once asked parents to send photos of their children smiling, yet all the children are smiling. It's important for these kids to know that they can share their journey. I want people to realize that sometimes helping people is a way to process grief. It's okay to step out and use your story for good, as you go through the grief process."
Mindy was honored as a 2022 L'Oreal Paris Women of Worth Honoree. She uses her platform to spread awareness about domestic violence and shares her story to help others speak up. Mindy has founded several subdivisions of Patches of Light, and has also authored three children's books, with all royalties from book sales donated back to the organization to continue supporting families in need.
Do you want to make a difference in your community like Mindy? Find local volunteer opportunities.
If you or someone you know may need support in processing tragic events, Help Guide provides evidence-based articles and self-help tools for a wide variety of mental health topics.
Share this post