Survivor Helps Others Heal Through Her Advocacy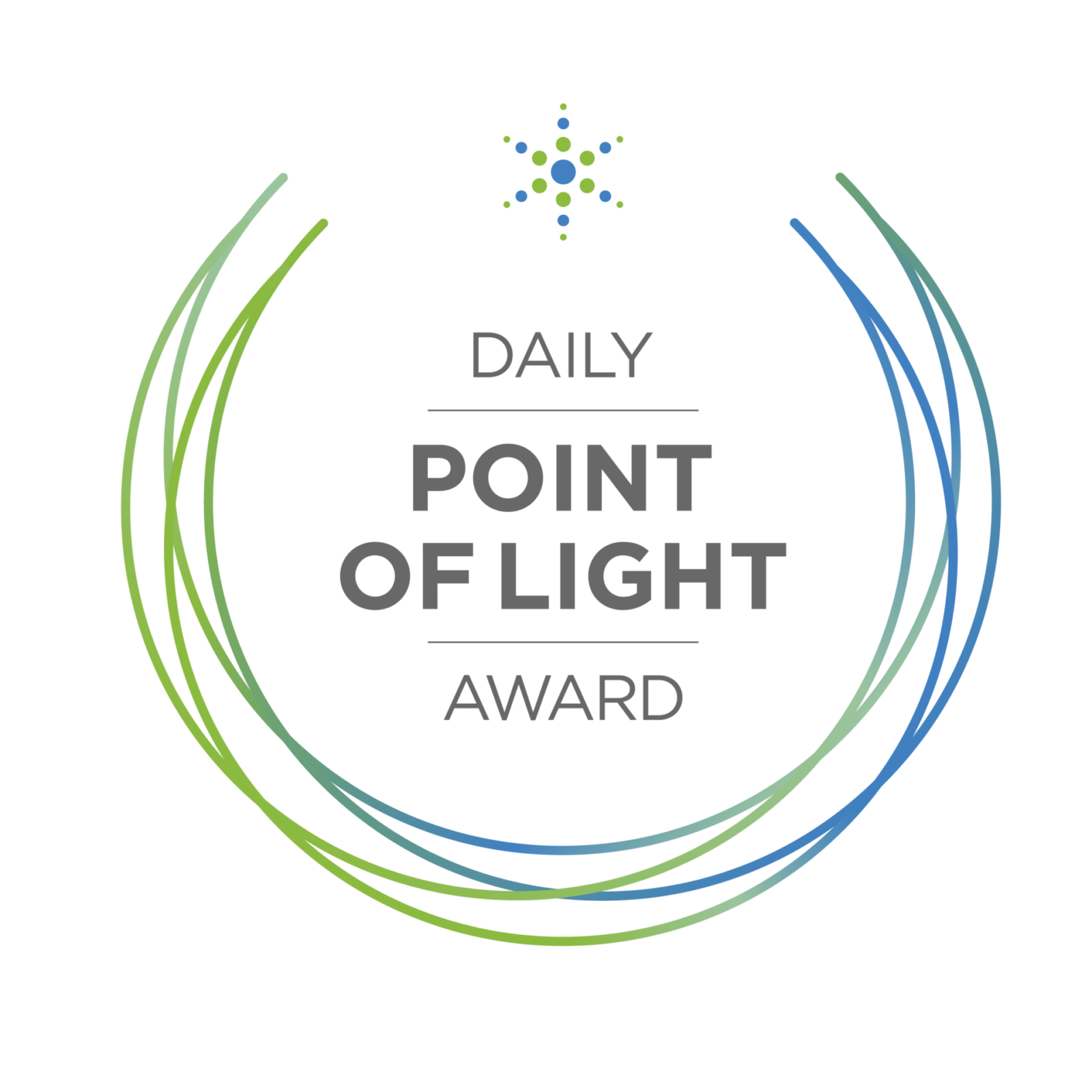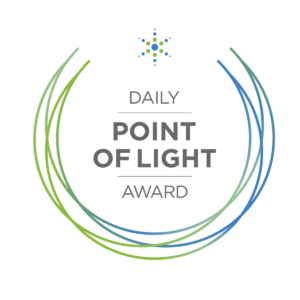 Meet Daily Point of Light Award honoree Alyssa Keener-Lexa. April is Global Volunteer Month, a global movement to recognize volunteers and people who actively support their communities, whether through volunteerism or other elements around the Points of Light Civic Circle®, like Alyssa. Read her story, and join the Global Volunteer Month celebration. 
Content Warning: Points of Light is proud to share the following uplifting and inspiring story. However, we acknowledge that a small portion below may be difficult for some readers. We encourage you to please care for your own wellbeing above all.     
Alyssa Keener-Lexa, of Kansas City, is committed to supporting and advocating for survivors of sexual abuse and assault. Her drive comes from personal experience: she herself is a survivor of an assault that took place when she was 16.  
At the time, following the assault, Alyssa felt ashamed, guilty and embarrassed. These feelings were reinforced when her mother took her to the local police department and the only detail that the police were concerned with was her clothing. They said that Alyssa "probably shouldn't have been wearing that." She was dismissed and she had to move on. 
Almost 10 years later, Alyssa was watching a documentary called "Audrie and Daisy" in which a police officer said things about the girls' sexual assaults that carried the same tones as the police officers in Alyssa's own experience. At that moment, Alyssa knew she had to do something. She paused the documentary and Googled what she could do to help. After a few hours of research, Alyssa applied as a volunteer with the Metropolitan Organization to Counter Sexual Assault (MOCSA), a nonprofit serving the Kansas City metropolitan area with a mission to improve the lives of those impacted by sexual abuse and assault, and to prevent sexual violence in its community. 
Alyssa supports callers in many ways, from crisis intervention and emotional support to community resources and referrals. Alyssa is knowledgeable on the forensic and reporting process. She helps callers navigate housing and personal safety solutions. She connects survivors to the MOCSA services to help them build long-term solutions for healing. 
In the two years that she has been with MOCSA, Alyssa has helped countless survivors. In 2022, she logged 1,677 hours of service. Alyssa lives in Kansas City, Kansas with her husband, Benjamin, who always supports her volunteer work, and their two cats, Teddy and Raserei, who are also supportive.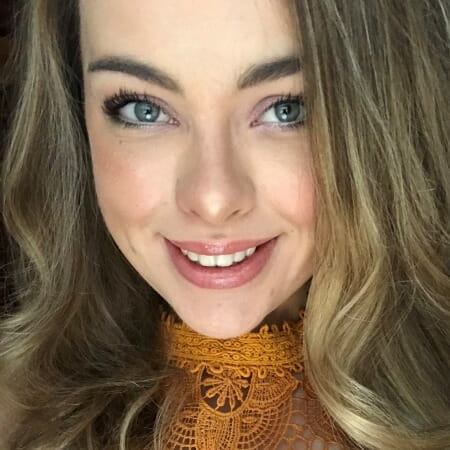 What inspires you to volunteer?
My own experiences, plus the fact that survivors are still being victim-shamed, inspire me to help. I want to spread awareness that the blame is 100% on the perpetrator of any violent crime but it's more than that; it's also about healing and putting broken lives together after an assault.
Describe your volunteer role with MOSCA.
As a MOCSA volunteer, I help run the 24-hour crisis line where people can call and get immediate support, information on resources or a safety plan. The safety plan is very important. We need to make sure someone is in a safe place and if they aren't, we guide them to safety whether it's with a relative or friend, or in a shelter.   
What's been the most rewarding part of your work?
The most rewarding experiences have taken place with the people I've gotten to interact with. One of the most crucial things for survivors is that they want to be heard and believed when they tell their story. It's rewarding to know through this program and others we are giving them that right. 
What have you learned through your experiences as a volunteer?
I have learned that I am grateful that something like MOCSA exists, because its necessary to have the resources and advocacy for survivors – especially because there is still an unacceptable amount of misinformation, stigma and double standard for sexual assault and abuse survivors. Every time those reasons are cited for a survivor being scared or concerned to advocate for themselves, it continues to light a fire for why I volunteer and why I think others should too.  
It's important to get involved in the community and it's important when a survivor tells their story that they feel empowered, supported and brave. They need to know that they're telling their story to people who care and believe them. I would always encourage you to volunteer for any cause that you are passionate about if you are able, and if that cause happens to be to help counter sexual assault, you can email us at [email protected] to volunteer or learn about other ways to get involved.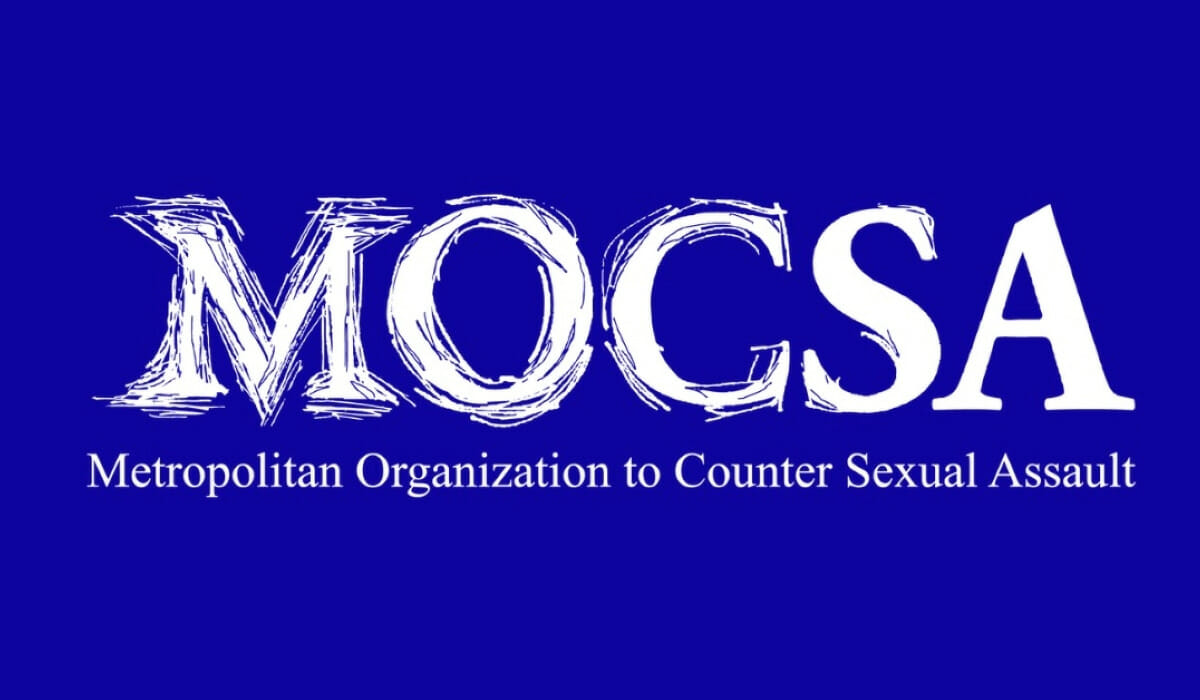 Are there any future partnerships, programs or events that you are excited about?
Yes, there are continued programs like our hospital advocacy, which is when volunteers support survivors as they undergo the forensic exam process and educate volunteers to help teach children about body safety. I'm looking forward to our program continuing to grow and for us to be able to do more service in our community!  
What do you want people to learn from your story?
What I want people to learn from my story is to never count yourself out, and if you are worried your impact won't be enough, don't be. Every effort and every action matters. If you can be there for even one person, its worth doing. 
If you or someone you know has experienced the trauma of sexual assault or rape, you can support them by listening, letting them know you believe them and offering to help them find medical attention or mental health support. Contact RAINN to find help near you or call 800-656-HOPE (4673) to talk to a trained crisis counselor. These services are free and confidential.   
Join the Global Volunteer Month celebration! Download our Global Volunteer Month toolkits and access resources to encourage volunteerism and civic action, recognize volunteers, and raise awareness for your organization's needs and funding opportunities.   
Share this post