Teen Brings Passion for STEM to the Masses, Tutoring Underserved Students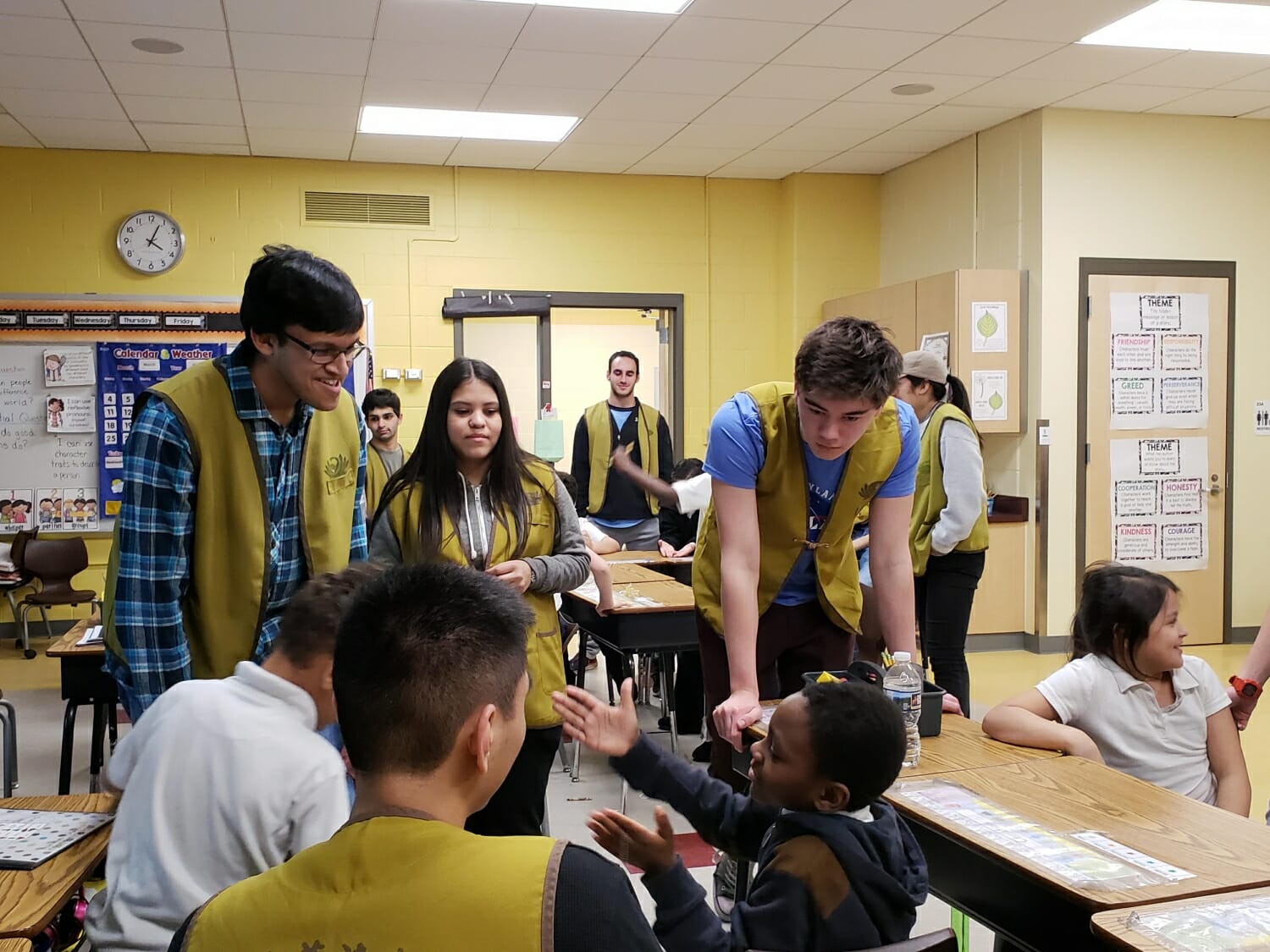 18-year-old Rees Draminski has always excelled in school, and holds a number of leadership positions both in honor societies and extracurricular activities. When a fellow student asked Rees if he could spare some time to help with website design for a non-profit organization called TeCanal, which empowers underserved students through access to education, Rees was happy to volunteer his time.
But the work didn't just end with the website redesign for this Ellicott City, Maryland recent high school graduate. After spending time tutoring TeCanal program students, Rees decided he wanted to be more involved, and now serves as the organization's CEO. Aiming to tackle the issues of poor STEM education and lack of access to technology in low-income communities, Rees is making an impact in his community through the student-focused organization, and is today's Daily Point of Light award honoree. Points of Light spoke to Rees to learn more about his work with TeCanal.
Explain TeCanal's name to me – and how do I pronounce it?
TeCanal is a people-focused, student-founded non-profit organization tackling the issues of poor STEM (Science Technology Engineering Mathematics) education and lack of access to technology in low-income communities. As its name suggests, Te(ch)Canal aims to be a "canal", or link, between technology and the communities that will benefit from it, connecting youth in all communities together in pursuit of a unified goal: STEM education for all.
What inspires you to volunteer?
Technology has always been a big part of my life. I grew up in a bubble of privilege, so I wanted to pay my community back. Baltimore has a large population of vulnerable youth – there's incredibly high criminal and drug rates in the city. I wanted to expose students to STEM as a pathway to help them get them out of Baltimore and avoid these risks.
Describe your volunteer role with TeCanal.
As CEO, I'll contact people soliciting donations, I also program games and other portions of our website. We have an initiative call S.E.E.D. (Supplying Educational Elementary Devices) Pack, which we give to rising 9th graders. The packs include school supplies and computers with a web browser, Microsoft Office and some educational games. We teach the students how to use the computer for school work, but it's theirs to use for recreational purposes as well.
What's been the most rewarding part of your work?
The hands-on tutoring sessions are most rewarding for me. The kids' eyes light up when they get one of their programs to work on the computer. It's like they all of a sudden understand this new concept about the world around them. I was all self-taught with computers, to have a resource like TeCanal back then would have meant a lot to me, so I'm happy to impart some knowledge to these kids.
What have you learned through your experiences as a volunteer?
I've learned that you can't make a kid learn, you have to lead them to learning by getting them engaged. In a practical sense, the STEM they're learning with us today will help them with problem solving skills and boost their academics. But in the future, this education will help them with their careers and change how they interact with computers, and the world around them, in a completely different way.
What would the title of your autobiography be?
"Always questioning and always moving forward."
Are there any future partnerships for TeCanal that you are excited about?
We're working with Creative Alliance, which is an arts education program, and STEAM (STEM + art). We're hoping to expand that partnership into more after-school programs. We work with 2 additional programs at two other locations in Baltimore.
Why do you think it's important for others to give back?
As a society, we value wealth and status, but living for others is definitely the better way to live. Keeping to yourself, you have less impact than helping others and keeping a legacy alive.
What do you want people to learn from your story?
I want people to know that they can build a community around getting excited about learning STEM. Just creating a self-welcoming environment that makes learning cool is something we've done – and others can too. Some of our students are raised in an environment where they may not value learning as much, and that's what we try to bring above all else – the value of learning.
Do you want to make a difference in your community like Rees Draminski? Visit All For Good for local volunteer opportunities.
Post written by Marlena Militana.
Share this post