Teen Helps Both Environment and Underserved Kids Through Recycled Toy Drives
Meet Daily Point of Light Award honoree Jessica Ong. During the third annual Global Volunteer Month, we celebrate the power of people who tackle society's greatest challenges, and build stronger, more vibrant communities through volunteerism and everyday actions, like Jessica. Read her story, and join the Global Volunteer Month celebration.
Jessica Ong is trying to help save the environment while also bringing joy to children in need, one toy at a time. The 16-year-old serves as the founder and president of Toys2Care, a nonprofit that collects recycled toys to give to low-income, orphaned and homeless children. Since starting the organization in December 2020, Jessica has helped provide over 10,000 children with holiday gifts — all of them recycled to prevent unnecessary plastic buildup in landfills. 
While the organization started in Jessica's native San Diego, she has recruited 40 teen ambassadors across the world to help spread Toys2Care globally, starting with Thailand and Singapore. With the ambassador program, Jessica hopes to inspire other teenagers to be more active in their communities. 
Describe you volunteer role with Toys2Care.
We go to different elementary schools or middle schools where there are children in which we know they can donate toys, whether it be after Christmas season or closer to the New Year's holidays. We host drives and toy drop-offs in those areas. Then I work to gather all those toys into a singular location. With community help, we distribute them into these areas where we researched that the poverty rate is highest in San Diego. I work to make sure each kid in the high-poverty areas understands that we're here to support them.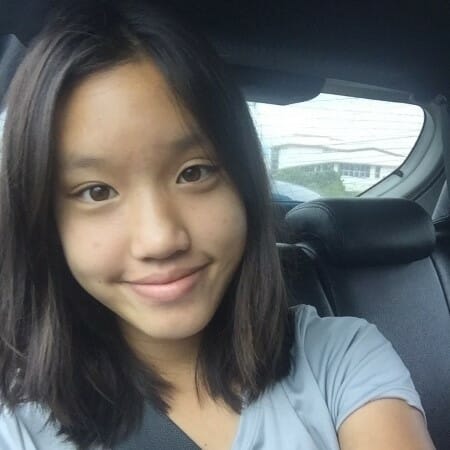 What inspired you to start Toys2Care?
I learned that a lot of toys, especially in the United States, are trashed away in landfills instead of being recycled or given to other kids. We have children out there without the resources to have these toys that are important for mental stimulation. If we could allocate the toys that would be thrown away in landfills for these children, then we could provide them with some support and joy that is much needed for their childhoods. We decided to start gathering toys throughout our communities and going to neighborhoods where the poverty rate was over 99 percent. There we would distribute them to local families. By doing so, hopefully we can support all different regions of San Diego.
Which goals do you hope to achieve with Toys2Care?
Our singular goal is to benefit and impact as many children out there as possible. We don't just want to impact children in San Diego and Thailand and Singapore. We want to impact children all around the world, and we want to do that by enabling this next generation. 
How does it feel TO KNOW that so many young people around the world want to help?
I feel very proud to be in Generation Z. I feel like we're using what we know how to use, like social media, to spread the word and use the resources we have to directly impact people. We're helping people in a new way, and we're helping people for the sake of just bringing some joy. It makes me very excited to be a part of a group that is creating a lot of impact through these very new marketing strategies.  
Have any of your experiences donating toys been particularly memorable for you?
This December 2021, there was a woman who was six months pregnant but she didn't have any supplies. Together we were able to gather for her not just toys, but a baby stroller for her child and also some new clothes. Pregnant women are my favorite people in the world because they're not just holding one life but two, so it was nice to be able to give back in a way that was so direct to her.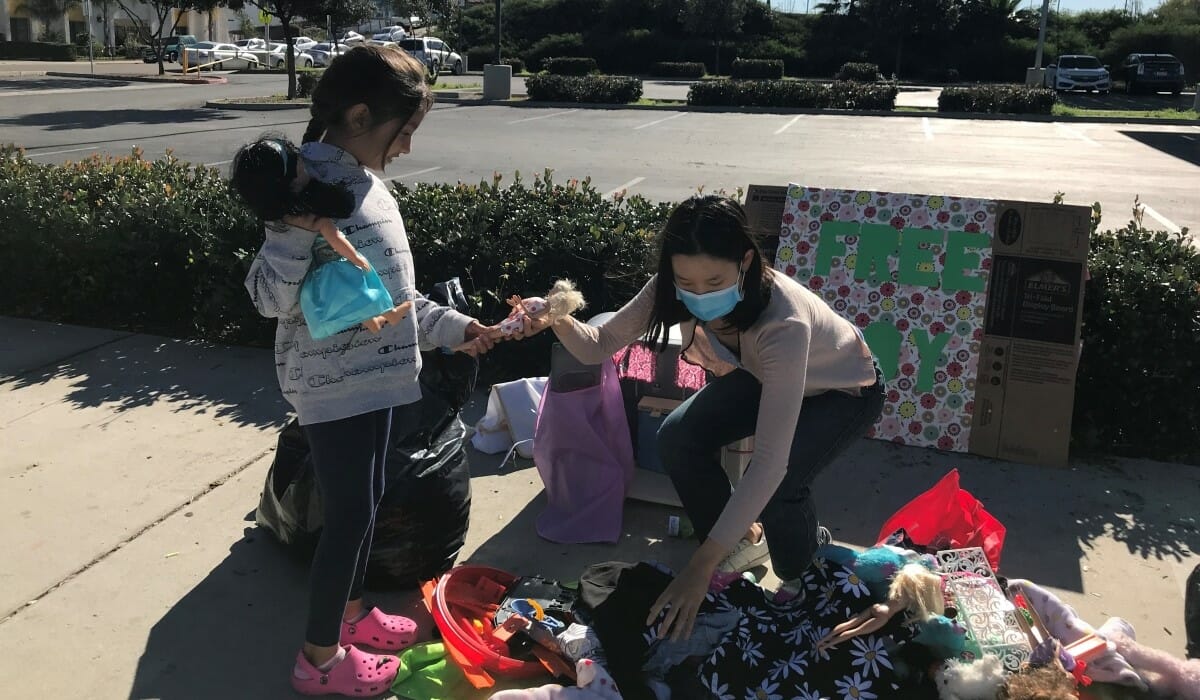 Do you have any future partnerships, programs or events you want people to know about?
This April, we're going to an elementary school in San Diego and we're going to be distributing directly in that area. We're collaborating with West View High School's National Honor Society so we can have teen volunteers go and meet young children, and create more impact throughout San Diego. 
What's been the most rewarding part of your work? 
Knowing that there's a purpose greater than you is enough to want to keep helping people. It's almost addictive when you see the kids' smiles and you see how a little thing can mean so much. It makes you want to keep doing more and expand your efforts. I feel so honored to be able to provide a little bit of joy for their birthdays or the holidays. 
Why do you think it's important for others to give back?  
I think humans were born to interact with people and born to love other people. There's a sense of peace that comes with giving back that is hard to find elsewhere. It brings you twice the amount of joy as it brings the children. Seeing their faces is something that is hard to put into words, but I think everybody should experience. 
Do you want to make a difference in your community like Jessica? Find local volunteer opportunities. 
Share this post